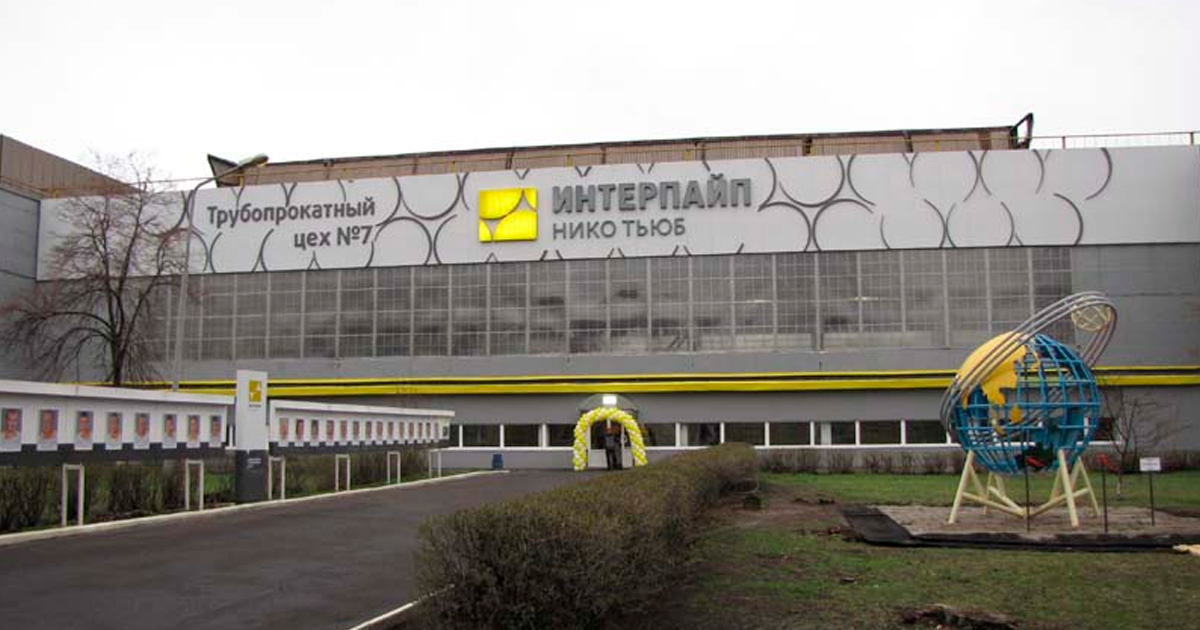 Interpipe NIKO TUBE
Interpipe NIKO TUBE specializes in production of seamless pipes for oil & gas and oil refining sectors, mechanical engineering and general use.
Nikopol, Dnipropetrovsk oblast, Ukraine
Production capacity
Continuous tube-rolling mill — production of pipes of 32–114 mm in diameter, wall thickness of 2.5–14 mm
Plug mill — production of pipes of 159–325 mm in diameter, wall thickness of 6–40 mm
Threaded pipe finishing floor — production of pipes of 42–146 mm in diameter, wall thickness of 4.5–9 mm

Staff and wages
* per worker before taxes
Charts and tables
Production results, thousand tons
Indicative sales structure by products in 2018
Indicative sales structure by countries in 2018
* structure of sales volumes, metric tons
Key facts
In June 2019
Vallourec NIKO TUBE has reached the annual planned capacity of 120 thousand tons of pipes. The annual production volume includes 95 thousand tons of the annual quota for the supply of seamless pipes to the European Union and 25 thousand tons of other pipes designed for other markets (mainly the United States and the Middle East countries).
In 2018
Interpipe and a French manufacturer of pipes, Vallourec, announced the start of a joint venture. A finishing line is built at Interpipe NIKO TUBE. Interpipe-made pipes will undergo finishing and quality control at the finish line. Cooperation would apply to pipes for general use to be sold in the EU market. The launch of production was scheduled for the autumn of 2018. In the European market, pipes will be sold under the Vallourec brand.
In 2018
The European Commission refused to reconsider antidumping duties on seamless pipes produced by Interpipe NIKO TUBE. Therefore, the duties remained at 13.8%.
In 2014
Interpipe and the U.S. Department of Commerce signed a contract on minimum prices for export of seamless pipes, in exchange for the suspension of the antidumping investigation. In July 2018, the term of the contact was extended by a year, to 10 July 2019.
Until 2021
Antidumping duties on tubular goods are applicable in the countries of the Eurasian Economic Union until 2021, amounting to 18.9% of the customs value for casing pipes, 19.9% for tubing pipes, and 19.4% for general use pipes.
In late 2013
Interpipe NIKO TUBE put into operation a new annular heating furnace, designed to heat billets before rolling. Compared to the old furnace, the annual capacity of the new one increased by 50%, up to 325 thousand tons of billets, whereas electricity consumption decreased by 30%, and gas by 20%. Investment in the new unit amounted to $20 million.
Sources: websites of the companies, media outlets