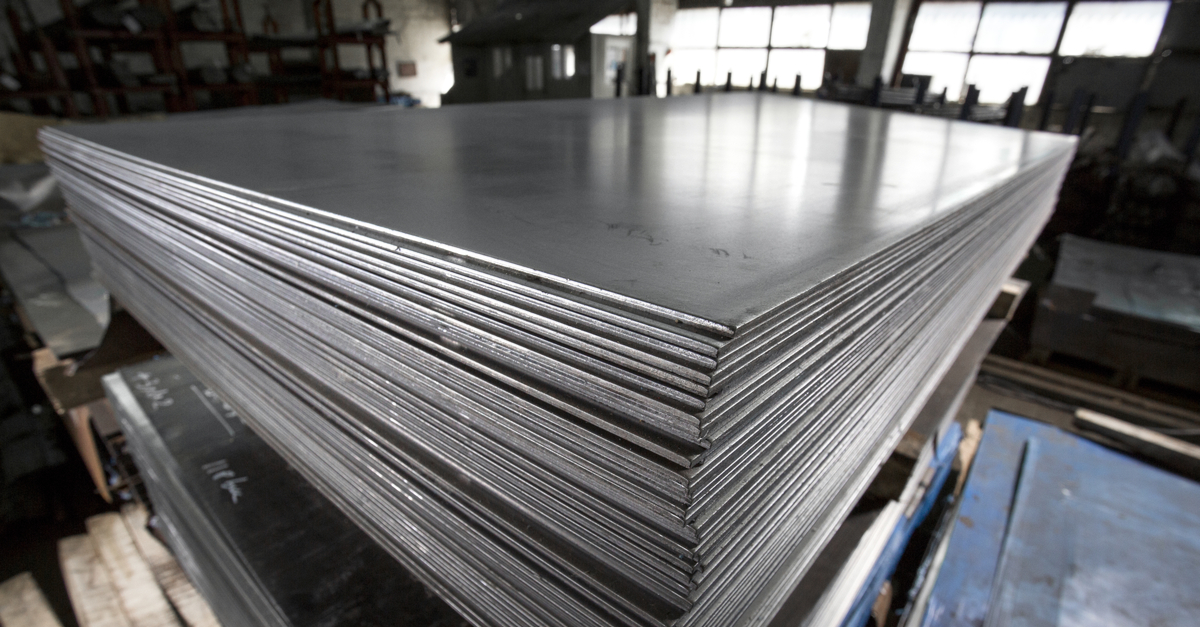 Steel trade in Ukraine
In the conditions of declining prices for steel products, Ukrainian steel traders are minimizing their stocks
The Ukrainian steel trading market can partly be considered as a barometer of the general economic situation in Ukraine. If the business feels confident, it starts building and consuming steel. If the situation worsens – demand falls.
Current trends
The key trend in the steel trading market is the decline in prices for steel products. For example, the price of hot-rolled sheet has now fallen by 2 times compared to April. The price reduction concerns both the products of Ukrainian producers and the products of European and Turkish enterprises. So this is a global trend.
However, this trend has not led to an increase in demand for steel products, as buyers are postponing their purchases in anticipation of an even greater price reduction.
In such conditions, steel traders find themselves in a difficult position. As long as the steel products contracted at the previously valid prices reach the buyer, new, lower prices are already fixed on the market. So, you can only sell at a loss. Our company and other Ukrainian steel traders are minimizing their stocks. Moreover, many market players who have accumulated significant stocks are beginning to sell them, which further puts even more pressure on domestic prices.
Rocket influence
Due to missile attacks on the Ukrainian energy infrastructure in October-November, the demand for steel products fell by about 2 times. A similar situation is with our local rolled steel producers. This happened not because the production facilities cannot work (after all, many enterprises already have backup power sources), but because of the wait-and-see attitude of many customers.
Industry dynamics
If in the fall the main demand was provided by machine builders, including producers of agricultural machinery, then since the summer the main buyers have become enterprises producing steel structures. In the west of Ukraine, the construction market has slightly revived: frozen construction projects have resumed, some enterprises have begun to recover from the consequences of hostilities. We also felt an increase in demand from enterprises that moved their capacities to the western regions of the country, in particular, to the Lviv region.
Profile pipes, channel, beam, corner and sheet are in demand among customers. We transport this rolled steel products from Poland, the Czech Republic, Germany, Portugal, Slovakia and Turkiye. Previously, the letter dominated the structure of sales, but no longer.
Indicative prices for the main types of rolled steel products
| Type of steel products | Characteristics | Price per ton (including VAT) |
| --- | --- | --- |
| I-beam | HEA, HEB, steel S235JR | from 52 thousand UAH |
| I-beam | HEA, HEB, steel S355J2 | from 55 thousand UAH |
| Hot rolled sheet | Ø 10 mm, S235JR | from 38 thousand UAH |
| Hot rolled sheet | Ø 10 mm, S355J2 | from 48.1 thousand UAH |
| Hot rolled sheet | 30MnB5 | from 52 thousand UAH |
| Profile pipe | S355J2 | from 49.8 thousand UAH |
| European crane rail | | from 92 thousand UAH |
In general, by the end of 2022, we expect steel sales to grow by about 4 times in physical terms. This is largely due to the fact that part of the Ukrainian steel products disappeared from the sale (there are almost no pre-war stocks left in the warehouses), which were replaced by imports. Eurometal specializes on the import of steel products. Consequently, with our imports, we have replaced 90% of the Ukrainian products that disappeared from the market as a result of the war. Among the replaced products are hot-rolled sheet, I-beam, channel and even rail products.
Improving logistics
Now the logistics have improved a lot. This is due to a sharp increase in the supply of auto logistics to Europe and from EU countries to Ukraine. A lot of new carriers have appeared on the market, and the price for auto delivery of steel products has now fallen by about 2 times compared to spring-summer. In addition, delivery of steel from Turkiye through the Ukrainian Danube ports has been arranged.
---