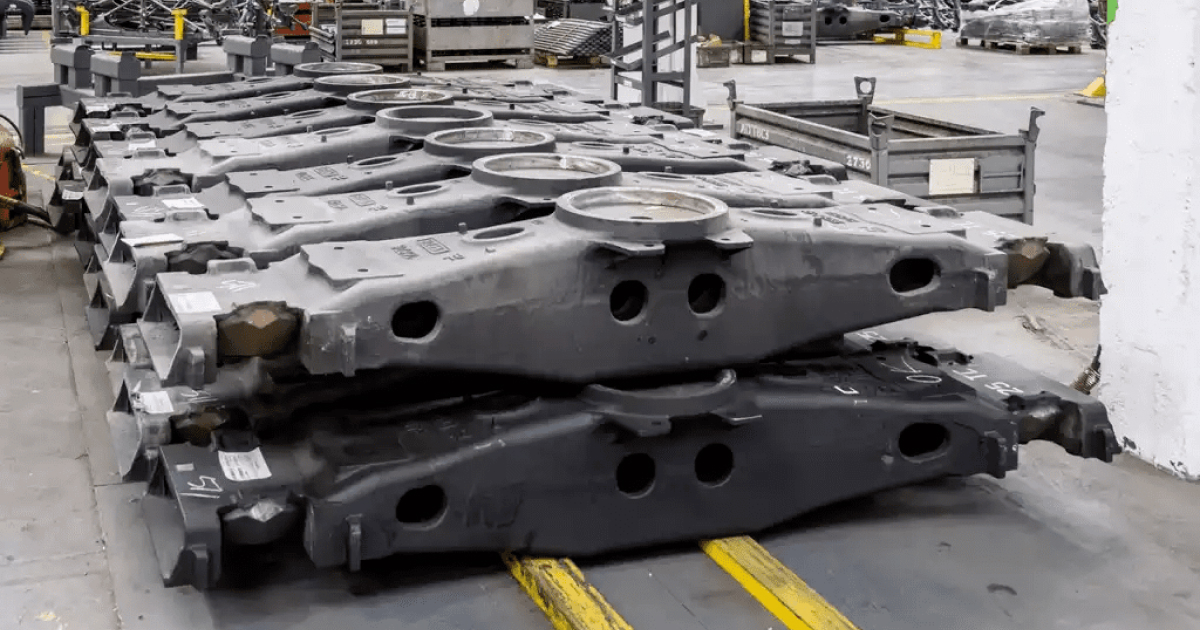 (c) transenergytrade
Railway operator expects to receive 688 bolsters and 1,376 side frames by the end of 2022
Ukrzaliznytsia (UZ) plans to purchase side frames and bolsters for freight cars for UAH 120 million. This is evidenced by the corresponding tender in the ProZorro system.
Thus, the UZ branch Production Support Center intends to receive 688 bolsters and 1376 side frames by the end of 2022.
The purchase is carried out in a simplified manner. The auction date will be scheduled after August 10, 2022. The deadline for submitting applications for participation is 12 August.
A potential participant must provide a product qualification test report or approved drawings, a letter of guarantee, and a document confirming the inspection control.
The warranty period for spare parts should be at least 5 years from the start of use.
The bolster is an integral part of the load-bearing structure of the bogie, which transfers loads from the car body to two side frames through spring suspension.
The side frame is an integral part of the bogie's load-bearing structure, which transfers loads from the bolster to the necks of the two wheelset axles through the axle boxes.
Branch Production Support Center is a separate subdivision of UZ. The purpose of its activity is to meet the needs of Ukrzaliznytsia with material and technical resources, provide services, ensure the effective functioning and development of the production and technological complex of Ukrainian railway transport.
A year earlier, Azovmash and Azot-Impex won two tenders for the supply of UZ about 3 thousand bolsters and 6.3 thousand side frames for freight cars. The railway operator planned to receive spare parts by the end of 2021.
Azovmash is the largest machine-building enterprise in Ukraine, specializing in the production of railway tanks, metallurgical equipment, port and industrial cranes, and heat pipes. Azot-Impex is engaged in the production of railway locomotives and rolling stock.
---
---