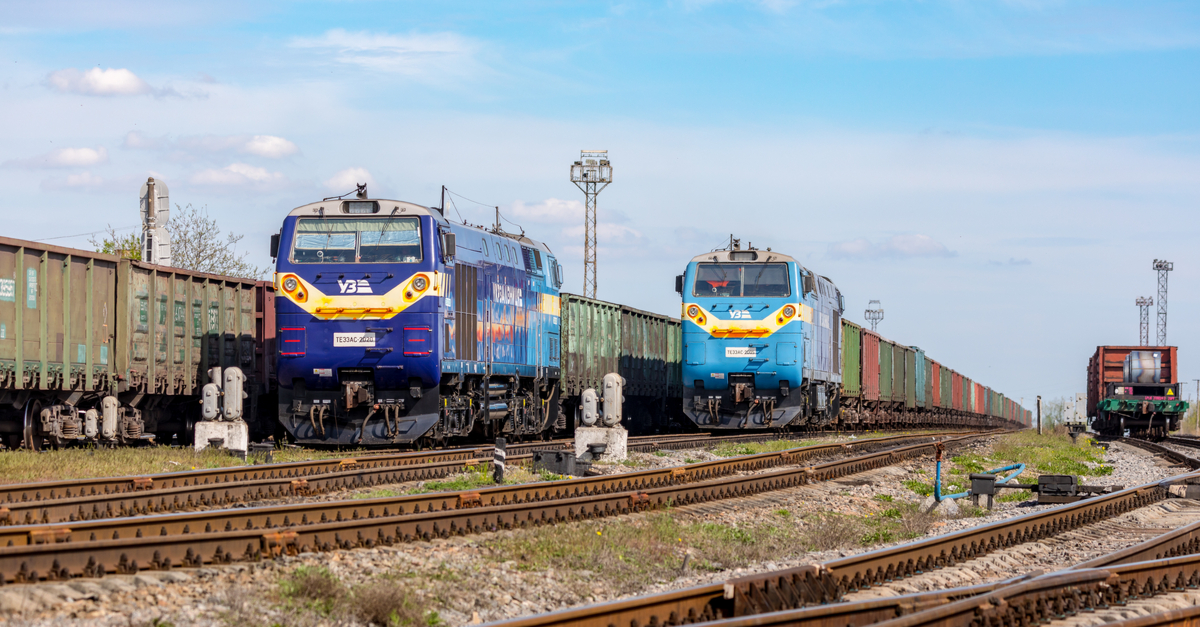 Railway transportation
Railway transportation of iron ore for export increased by 3.8% m/m
In June 2023,  Ukrainian Railways (UZ) decreased export transportation of ferrous metals by 19.9% ​​compared to May 2023 – to 378 thousand tons. Compared to June 2022, the indicator increased by 18.1%. At the same time, in June 2021, 1.24 million tons of steel products were shipped for export by rail. This is evidenced by the data of the railway operator.
In January-June 2023, UZ reduced export shipments of ferrous metals by 62.2% compared to the same period in 2022 – to 2.32 million tons. From January to May 2023, a trend towards an increase in export shipments was observed after a significant decline at the end of 2022 th, but in June volumes began to decrease again.
«The destruction of the Kakhovska HPP caused an impact on the work of enterprises of the Nikopol, Zaporizhzhia and Kryvyi Rih districts, which led to a decrease in the production and shipment of ferrous metals,» the UZ notes.
Export shipments of iron and manganese ore during June 2023 increased by 3.8% compared to May, and decreased by 7.4% compared to June last year – up to 1.43 million tons. In January-June, UZ shipped 8 .67 million tons of iron ore raw materials, which is 44.7% less than the same period in 2022.
Russia's blockade of seaports led to significant restrictions on exports, and cargo flows were redirected mainly through western international railway crossings of Ukraine to EU countries, so 90% of ore exports go through western border crossings.
In turn, iron ore prices remain under pressure from reduced demand caused by a prolonged drop in production at some steel mills. Some enterprises repair equipment during periods of uncertainty on the market.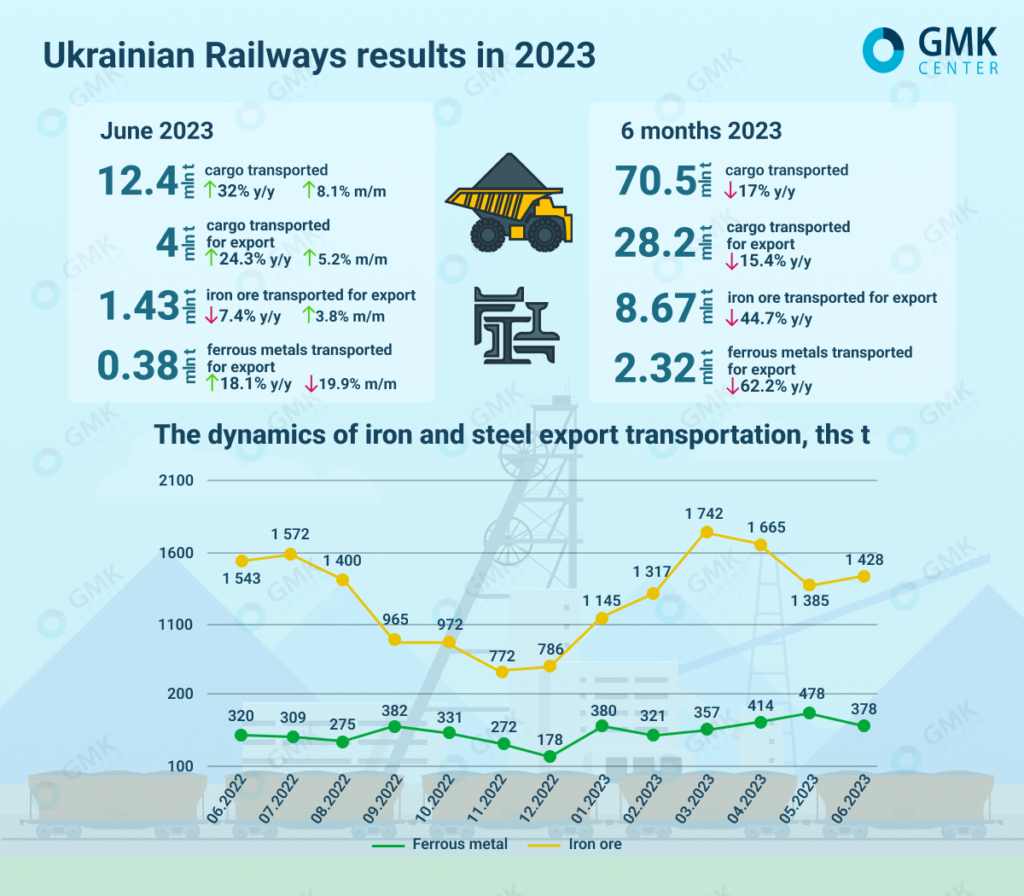 Overall for June Ukrainian Railways increased cargo transportation by 32% compared to the same period in 2022 – up to 12.4 million tons. Compared to May, this indicator increased by 8%. In the first half of the year, UZ transported 70.5 million tons of cargo, which is 17% less year-on-year.
As GMK Center reported earlier, in 2022, UZ reduced transportation of iron and manganese ore by 59.2% compared to 2021 – to 41.7 million tons. Volumes of transportation of ferrous metals last year decreased by 57.8% y/y – to 9.2 million tons. In total, during the year UZ transported 150.6 million tons of cargo, which is 52.1% less compared to 2021.
---
---