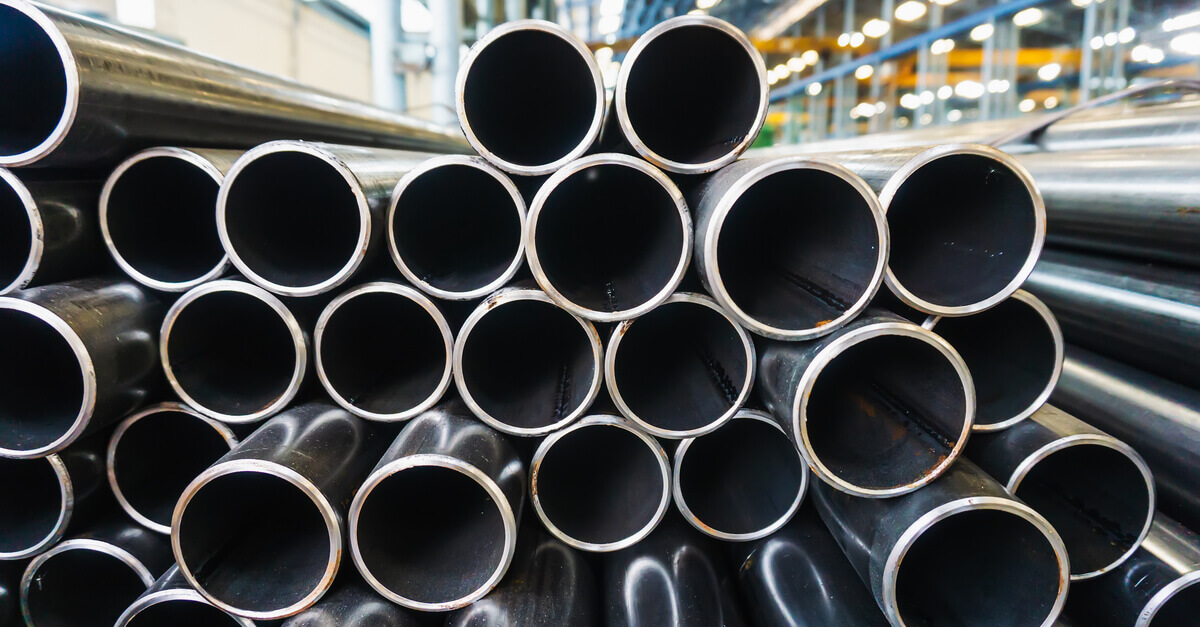 Pipes
In 6 months, the enterprises of Ukrtruboprom association produced 253.5 thousand tons of pipes
In January-June 2023, the enterprises of the association Ukrtruboprom increased the production of pipes by 5.2% compared to the same period in 2022 – up to 253.5 thousand tons. It is stated in the association's press release.
In the first half of 2023, pipe producers demonstrated multidirectional dynamics. In particular, Interpipe Niko Tube and NVP from II Ukrtruboizol increased the output of seamless pipes by 12.4% and 81.8%, respectively, while Trubostal reduced – by 69.4%, Centravis reduced stainless pipes by 3%, Interpipe NMTZ reduced electric welding pipes by 79.5%. The production of pipes by Oscar decreased by 27.7%.
In June 2023, pipe enterprises produced 35 thousand tons of pipes, which is 32.2% less compared to June 2022.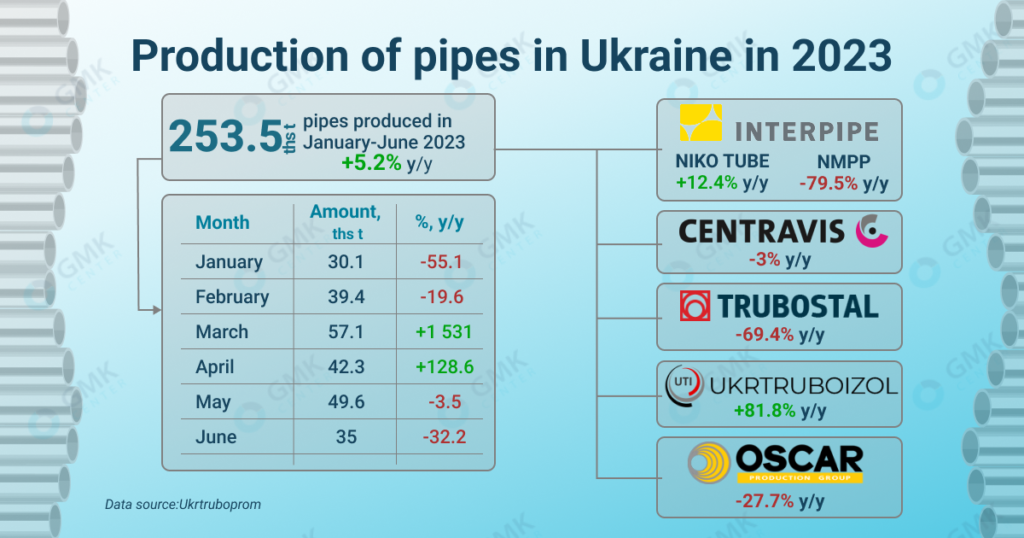 «The results of the first half of 2023 can generally be called positive for the industry, although it is necessary to note the effect of a low base of comparison for the same period last year. It is obvious that the production capacities of the enterprises are not loaded to the pre-war level. However, even in such difficult, military conditions, Ukrainian companies are looking for customers and orders, establish cooperation with partners in foreign markets, mainly in Europe, which is logistically close to Ukraine. In addition, we maintain our positions in the Middle East and Central Asia, despite aggressive competition from producers from China,» said the director of the Ukrtruboprom association George Polskyi.
As GMK Center reported earlier, in 2022 the pipe prodcuers of Ukraine produced 608 thousand tons of pipes, which is 38% less compared to 2021. Last year, the enterprises of the association Ukrtrubprom reduced the production of pipe products by 37.9% y/y – to 449.7 thousand tons.
The industry's production figures were affected by logistical problems, as well as strikes on energy infrastructure facilities and, as a result, power supply restrictions at the end of last year. As a result, pipe companies exported products through western border crossings and European seaports. This led to an increase in logistics costs by 2-3 times and affected the cost price of pipe products.
As a result, the export of pipes from Ukraine decreased in 2022 by 33.6% year-on-year – to 400.4 thousand tons. In monetary terms, exports for this period amounted to $688.5 million, which is 10.1% less than in 2021.
The main producers of pipes in Ukraine are Interpipe NIKO TUBE LLC, Interpipe NTRP, DMZ Kominmet, Ilyich Iron and Steel Works of Mariupol, Interpipe NMPP, Trubostal, Centravis, Dnipropetrovsk Pipe Plant and Slavsan
---
---