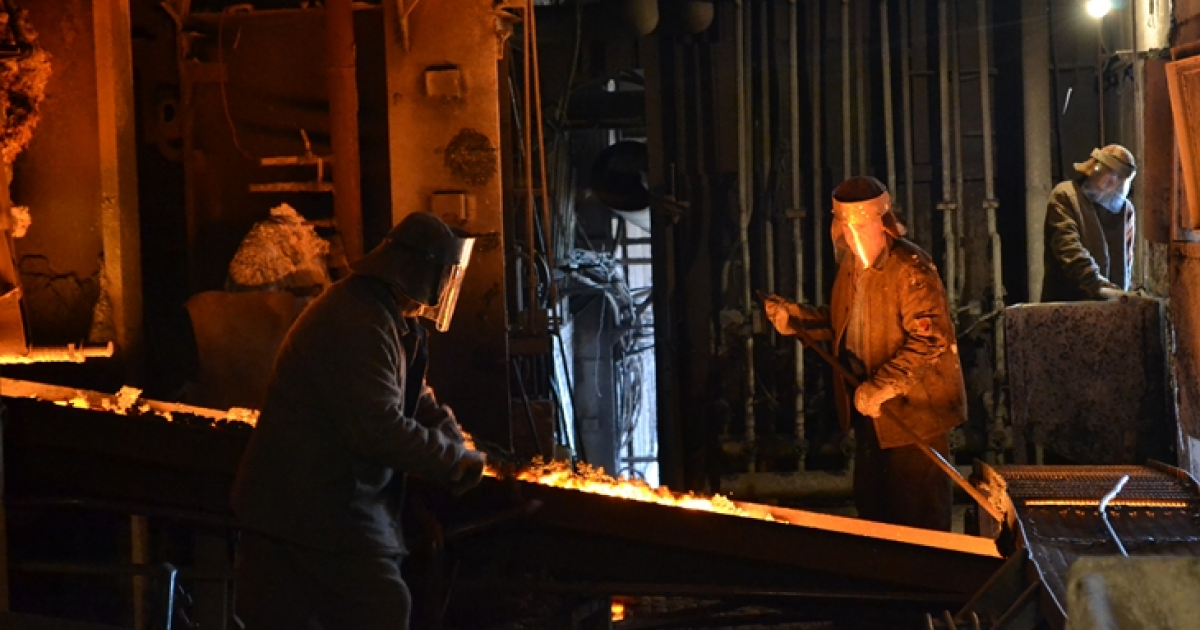 The enterprise works at half of production capacity utilization due to problems with products shipment by sea
Pobuzhsky Ferronickel Plant continues to work with 50% production capacity utilization under Russian aggression against Ukraine. It is stated by Denis Schevchenko, General Director of the plant.
"Under Russian aggression against Ukraine the Pobuzhsky Ferronickel Plant continues to work for the benefit of the country, and community, because the war is not only in the trenches, but also in the rear, ensuring the healthy state of social life, and the economy, taxpaying, and state budget replenishment", said the general director of the company.
The plant is forced to work at half of the production capacity utilization due to logistical blockade of Ukrainian seaports by ships of the aggressor country. Despite this, the plant management, and investors continue to implement social policy taking into account the needs of nowadays.
Enterprise employees have on time wage payment, including employees, who are not directly involved in the production. Additionally there was a one-time payment for employees called to the Armed Forces of Ukraine. In addition there were created conditions for temporary migrants.
It created an emergency response center at the plant, there were equipped bomb shelters, and covers, provided assistance to the territorial community, to the hospital, and the Armed Forces of Ukraine. It was organized, produced, and hauled to locations protective structures, anti-tank hedges, tyres, concrete bricks.
"Understanding the responsibility under military actions in the country Pobuzhsky Ferronickel Plant continues to work, carry out obligations, and put its mind on logistic problems. We want to thank everyone, who maintains one's position, work, and carries out one's obligations", concludes the message.
As a reminder, Metinvest Group provided steel for free to Armed Forces of Ukraine, and the Territorial Defense, for production over 35,000 anti-tanks hedges.
Moreover, the Group's road transport shop provided 50 cars to the territorial defense. Kryvyi Rih's defenders received from mining & proceeding plants dropside trucks, haulers, bus trucks, and cars.
At another point, PJSC "ArcelorMittal Kryvyi Rih" launched the production of traffic spikes for the city defense. Traffic spikes will keep the enemy out of the city by piercing the tires of wheeled  vehicles with manpower, fuels, Grads, and other wheeled installations.
Pobuzhsky Ferroalloy Plant (Kirovograd region) is the only ferronickel producer in Ukraine from poor nickeliferous blossed rock.The company is owned by the international Solway Investment Group, who has manufacturing assets in Macedonia, Guatemala, Indonesia, and Argentina. The enterprise is a part of UkrFA – Ukrainian ferro alloys manufacturers.
---
---