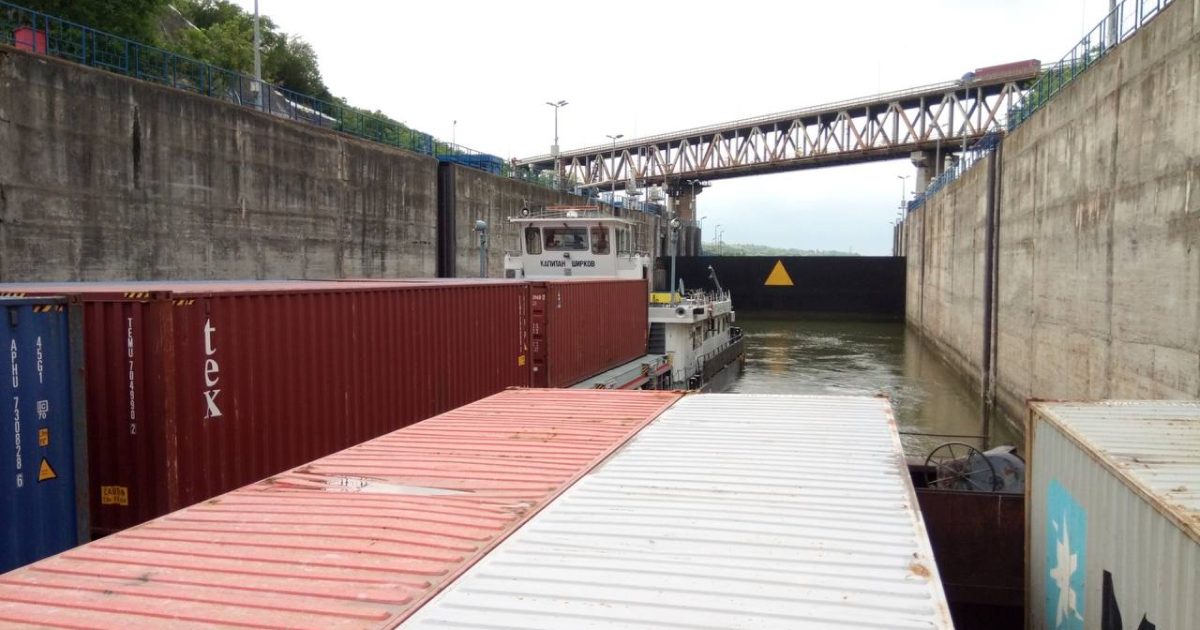 (с) udp.one
This result was achieved by increasing the fleet by 35 barges – up to 200 units.
Ukrainian Danube Shipping Company (UDSC) in June 2022 doubled the volume of cargo transshipment by its own fleet compared to pre-war figures, to 200 thousand tons. Director General of UDSC Dmytro Moskalenko told about it in an interview for CFTS.
According to him, this result was achieved by increasing its fleet by 35 barges – up to 200 units. Since the beginning of the year, the company returned to operation barges that were out of order and were not used.
"We raised 35 barges in the first half of the year. These are barges that stood without documents and they are unclaimed. The repair program is launched, trying to maintain a balance between quality and pace, since there is an acute shortage of fleet on the Danube. For six months, more than 140 repairs were carried out between flights," said Dmytro Moskalenko.
By attracting new barges, the company's fleet increased by 20%. At the same time, the volume of traffic managed to double.
In addition, in order to optimize transportation, part of the fleet was redeployed from the Upper Danube to the Lower. At the moment, 95% of the shipping company's fleet is concentrated in the lower reaches of the river.
"Technological processes for loading caravans of barges in the ports of the Danube region are fully developed, but there are problems with unloading in foreign ports, for example, in the port of Ruse, Bulgaria," he added.
In February-March, the enterprise handled about 100 thousand tons of cargo on average.
Earlier, GMK Center wrote that the UDSC since the beginning of the military aggression of the Russian Federation on the territory of Ukraine commissioned 23 barges.
Also enterprise signed a contract for the supply in 2022 of 220 thousand tons of iron ore in the direction of Smederovo (Serbia). The contract provides deliveries at a higher freight rate than in previous years.
In addition, UDSC in early June posted a tender for the transportation of barges from the port of Izmail to the Romanian port of Constanta 60 TEU of cargo with a starting price of UAH 941,802.
---
---