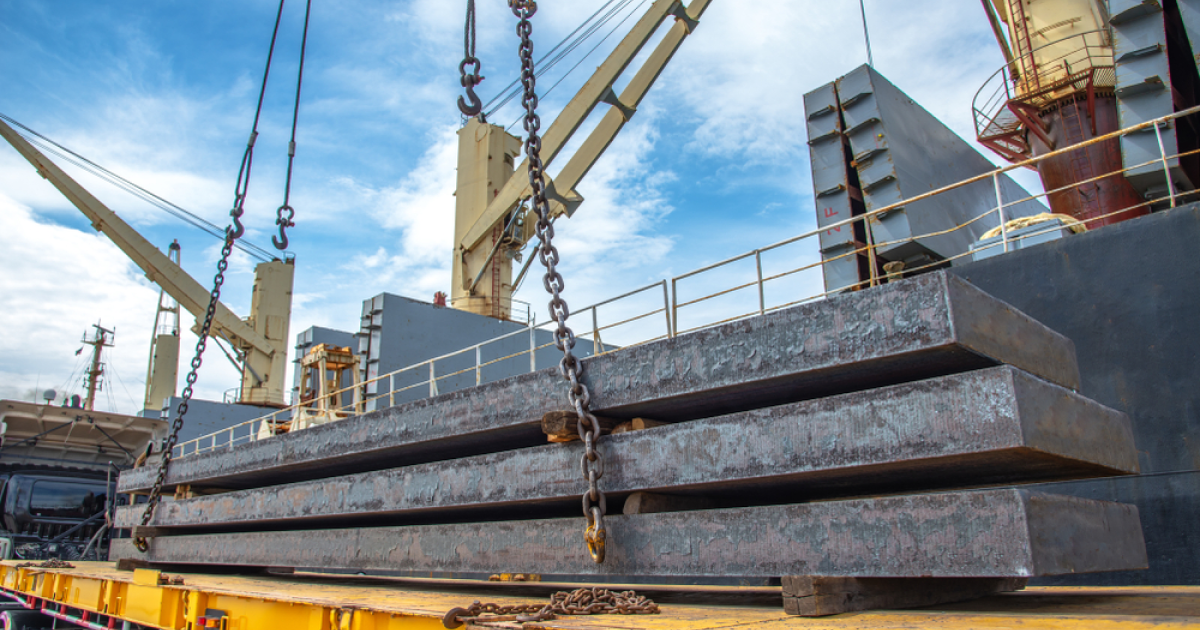 Shipment of slabs
Imports of Russian products to the country in February 2023 fell by 62.6% y/y
In February, Turkiye diversified its import of slabs – local plants used not only Russian products, but also bought European semi-finished products. Metal Expert reports about it.
According to the Turkish Statistical Institute (TUIK), in February 2023, the volume of import of slabs to the country doubled compared to January – to 155.7 thousand tons. Compared to the same period last year, it decreased by 25.2%.
The main supplier of slabs to the country in February 2023 remained the Russian Federation. In this period Turkiye imported 77.8 thousand tons of this product, which is 62.6% year-on-year. At the same time, Turkish plants bought solid volumes of slabs in Europe – 43 thousand tons from the UK, 29.7 thousand tons – from the Netherlands. In addition, slightly more than 5 thousand tons came from South Korea.
In January-February 2023, Turkiye reduced the import of slabs by 51.3% y/y – to 229.6 thousand tons. The share of the Russian Federation fell by 60% y/y in two months of the current year – to 151.7 thousand tons.
As GMK Center reported earlier, export prices for Russian semi-finished products at the end of last week again fell down due to weak demand from foreign buyers. In addition, on the Turkish market, producers of slabs from the Russian Federation faced strong competition, however, not from alternative suppliers, but from Chinese exporters of hot-rolled coil. Suppliers of Chinese HRC set aggressive prices, which allowed Turkish buyers to demand greater discounts for Russian slabs.
Also, in 2022 amid sanctions after a full-scale invasion of Ukraine, the production of steel products, domestic demand and export sales of the Russian Federation fell. However, this reduction was less than expected by the markets. The volume of Russian steel exports remained significant despite sanctions restrictions, mainly due to demand among countries that did not introduce them and the absence of a ban on the import of Russian semi-finished products to the EU.
---
---