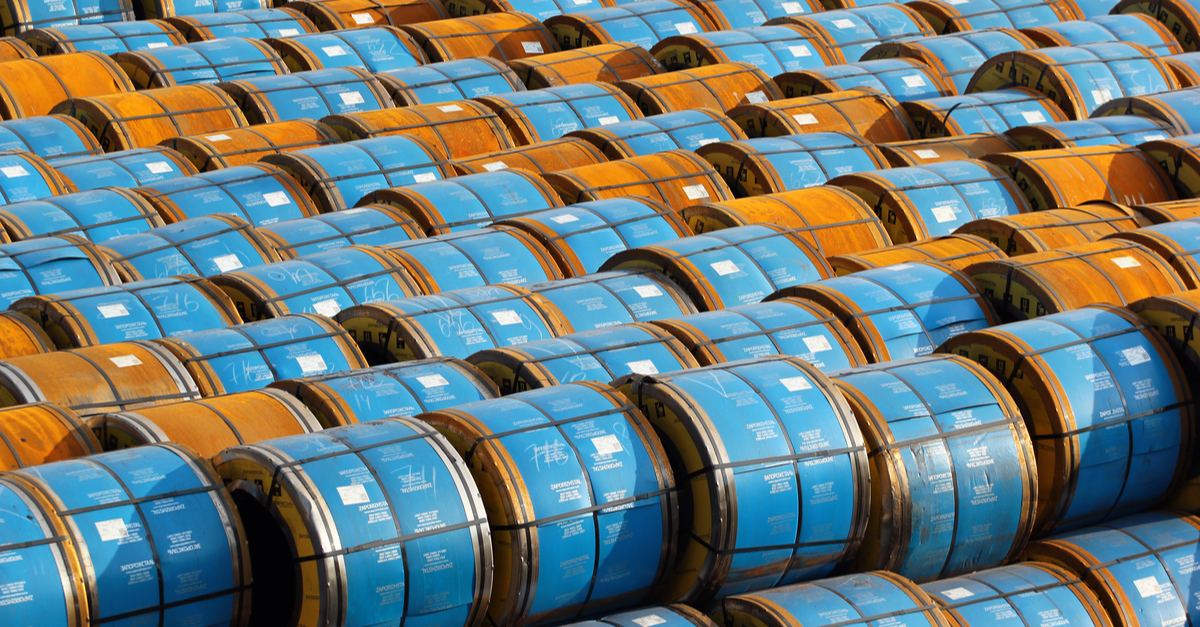 (c) shutterstock.com
The main destination was Egypt, where 190.9 thousand tons were shipped
Turkish hot-rolled coils exports in the first half of 2022 fell by 7% year-on-year to 1.02 million tons. Eurometal reports about it with the reference to data from S&P Global Platts.
Egypt was the main export destination in the first half of 2022 – 190.9 thousand tons compared to only 13.5 thousand tons in the same period of 2021.
Italy received 133,500 tons during the period, down from 287,500 tons a year ago, while outflows to Spain fell to 26,000 tons from 150,000 tons in the first half of 2021.
Exports to other EU countries remained low due to the anti-dumping duty on HRC from Turkey and lower demand. This also led the Turkish domestic market to become sluggish, with HRC price falling in recent weeks.
According to S&P Global Commodity Insights, Turkish exported HRC was valued at $620/t FOB on August 5, representing a $600/t decline from mid-March prices.
Other Turkish HRC export markets in the first half of 2022 were Bulgaria with 77.5 thousand tons (tt), Greece with 68tt, Iraq with 61tt, Tunisia with 47tt and Albania with 44tt.
As GMK Center reported earlier, total HRC exports from Turkey in June this year increased by 19%, to 166.2 thousand metric tons compared to May and decreased by 0.7% year-on-year. These exports totaled $166.9 million, up to 13.6% more from last month, but down 13.7% from the same month in 2021.
---
---