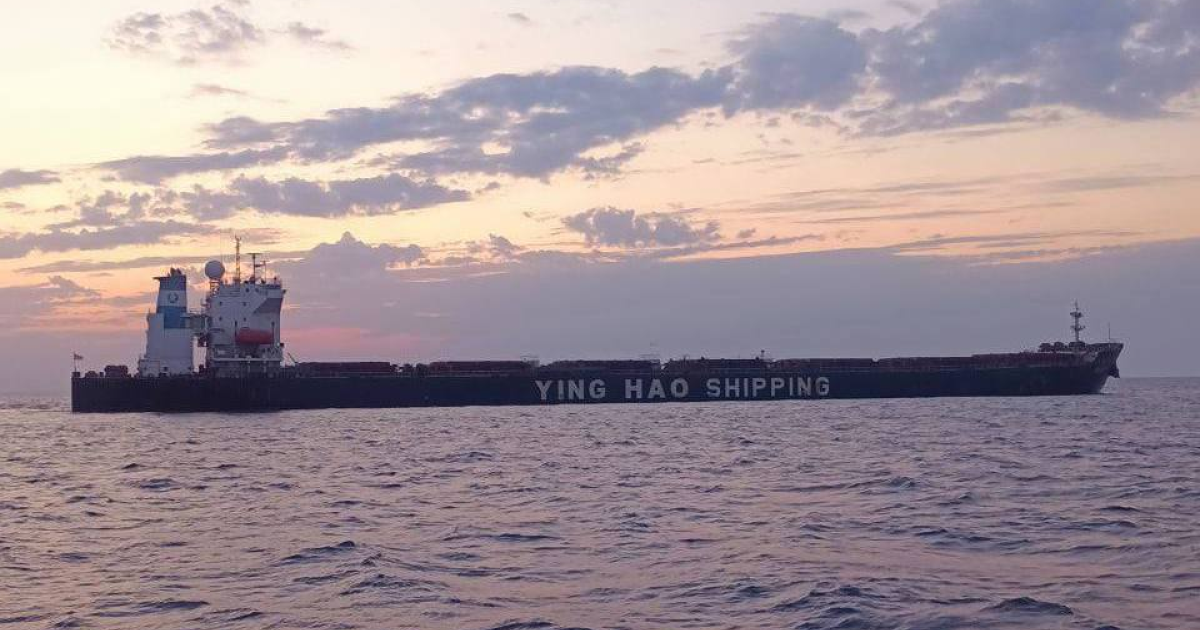 Ying Hao 1
On October 1, another 5 ships arrived for loading at the ports of Great Odesa
On October 1, 2023, three ships with agricultural products and iron ore left the ports of Chornomorsk and Pivdenny, and five more ships are waiting for loading in the ports of Great Odesa. Deputy Prime Minister for the Reconstruction of Ukraine – the Minister of Development of Communities, Territories and Infrastructure Oleksandr Kubrakov reported about it on Facebook.
«The bulk carriers AZARA, YING HAO 01, ENEIDA (flags of Liberia and Palau) exported more than 127,000 tons of Ukrainian agricultural products and iron ore. At the same time, 5 new vessels are waiting to be loaded in the ports of Greater Odessa. Bulk carriers OLGA, IDA, DANNY BOY, FORZA DORIA, NEW LEGACY export almost 120,000 tons of Ukrainian grain to African and European countries,» said Kubrakov.
As Andriy Klymenko, head of the Monitoring Group of the «Institute of Black Sea Strategic Studies» on the situation in Crimea and the Black Sea region, noted, the number of vessels that arrived for loading on October 1 coincides with the number during the operation of the grain corridor.
«Why is the number of 5 vessels per day important? Because exactly 5 ships per day arrived at the ports of Greater Odessa in September-October 2022, that is, during the more or less normal operation of the grain corridor with the participation of Ukraine, Turkiye, the UN and the Russian Federation», writes Klymenko.
According to him, in this way, through the efforts of its defenders, Ukraine has demonstrated that it is capable of independently providing a safe route for the same number of vessels per day.
As S&P Global reported previously citing trade sources, iron ore concentrate was being loaded onto the YING HAO 01, a Liberian-flagged vessel destined for China, which was one of the main destinations of the Ukrainian Armed Forces prior to the full-scale invasion.
As GMK Center reported earlier, in August-September the ports of Odesa and Pivdenny vessels Primus, Anna Theresa, Ocean Courtesy and Puma with cargoes of iron and steel already left, which were blocked there from 24 February 2022. As Metinvest noted, on board the unblocked vessels (Primus, Anna Theresa, Ocean Courtesy) there were products of Ukrainian steelmakers and miners, produced even before the beginning of the full-scale invasion of the Russian Federation – this is more than 76 thousand tons of rolled steel produced by the Azovstal, Zaporizhstal, Kametstal and ArcelorMittal Kryvyi Rih, as well as 172 thousand tons of iron ore concentrate produced at the group's Minings.
---
---