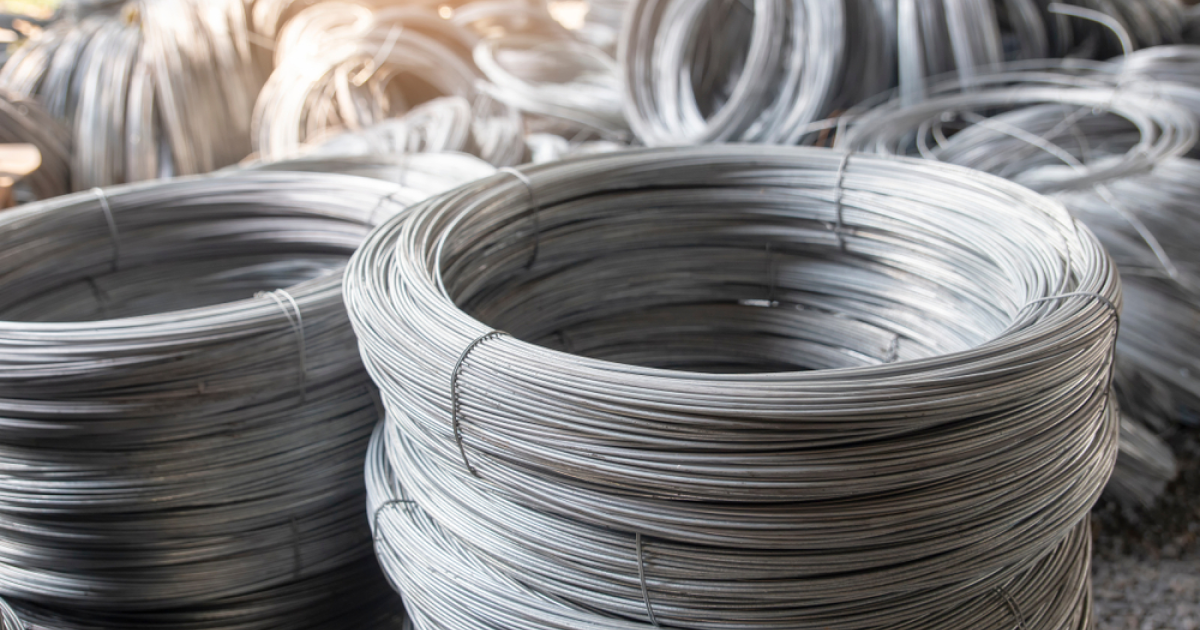 Wire rod
Anti-dumping measures have been extended for a total of 10 countries
The US will extend the anti-dumping duty on imports of carbon steel wire rod and wire rod made of some alloy steel from 10 countries, reports Kallanish.
The object of the investigation was the import of these products from Belarus, the Russian Federation, Ukraine, Italy, South Korea, South Africa, Spain, Turkiye, the UAE and the UK.
According to a message issued by the US International Trade Administration, the United States Department of Commerce concluded that the removal of anti-dumping duties on imports of wire rod from the listed countries would likely result in the continuation or recurrence of dumping.
Based on the final results of the expedited investigation, the US Department of Commerce determined the following dumping margin:
Belarus – 280.02%,
Italy – 18.89%,
South Korea – 41.10%,
Russian Federation – 756.93%,
South Africa – 142.26%,
Spain – 32.64%,
Turkiye – 4.44%,
Ukraine – 44.03%,
UAE – 84.10%,
the UK – 147.63%
According to the results of this investigation, imports of steel wire rod into the United States are classified in the Harmonized Tariff Table for the United States under codes 7213.91.3011, 7213.91.3015, 7213.91.3020, 7213.91.3093; 7213.91.4500, 7213.91.6000, 7213.99.0030, 7227.20.0030, 7227.20.0080, 7227.90.6010, 7227.90.6020, 7227.90.6030 and 7227.90.6035.
The subject of import can also enter the country under codes 7213.99.0090 and 7227.90.6090.
As GMK Center reported earlier, the United Kingdom has announced the extension from March 1, 2023, of anti-dumping measures against Chinese building rebar (HFP). The decision comes after the UK's Trade Remedies Authority (TRA) overturned an earlier recommendation that the duties be lifted. Anti-dumping duties on Chinese rebar will be in effect until July 2026.
At the same time, ustralia has extended anti-dumping duties on rebar imports for four countries – Greece, Spain, Indonesia and Taiwan. In particular, the rate for Greece is 42.1%, for Spain – 6.3%. At the same time, tariffs applied to products from Thailand will expire after March 7, 2023.
---
---