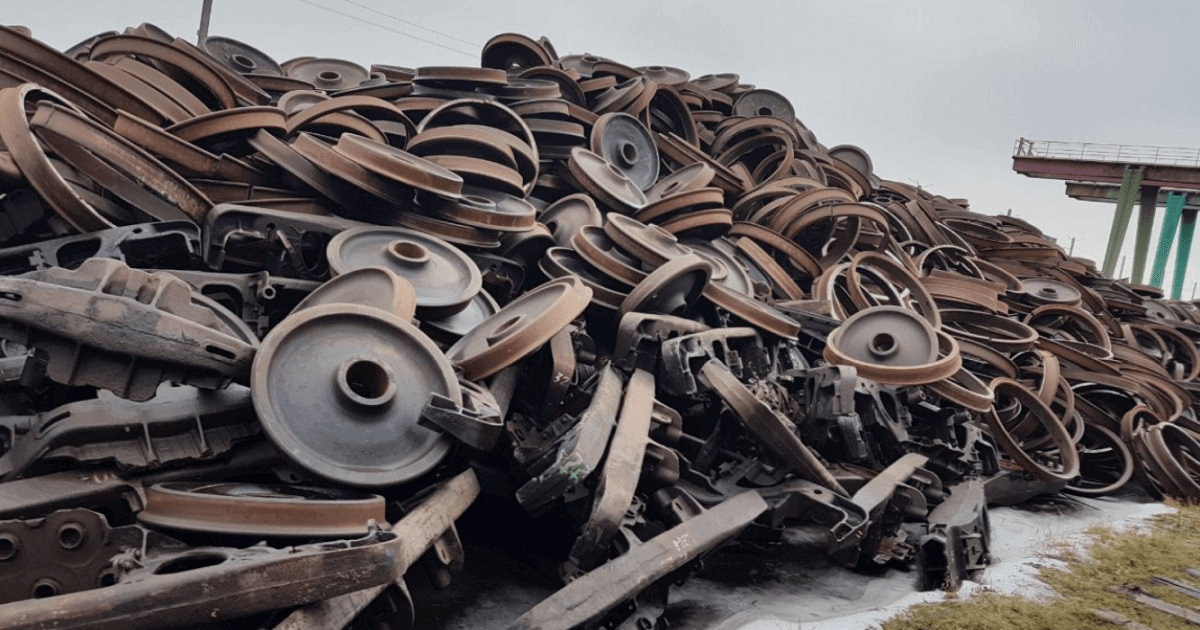 (c) ProZorro Sales
In 2020, the state-owned company increased scrap sales by 50% in financial terms or by 40 thousand tons in physical terms
The financial plan of Ukrzaliznytsia (the Ukrainian Railways) for 2021 includes ₴1.9 billion of scrap sales revenues. Given the average sale price of ₴5,000 per ton, the target scrap volume is around 380 thousand tons.
The plan was presented by Ruslan Lavrenyuk, the first Deputy Director of the Property Policy Department of the Ukrainian Railways, during his speech at the 7th International Conference of UAVtormet association.
The target scrap sales volume covers various types of scrap, including dismantled railway cars.
The Ukrainian Railways is also considering selling worn out ro-ro cars. The Company is going to present its detailed proposal in 4 to 6 weeks.
According to Mr Lavrenyuk, in 2020, the state-owned company increased scrap sales by 50% in financial terms or by 40 thousand tons in physical terms.
The Ukrainian Railways expects that amendments to the Resolution of the Cabinet of Ministers No. 1054 will make it possible to sell scrap under a simplified procedure, i.e. without approval of the Company's Supervisory Board or any assessment. It will make things much easier for the Ukrainian Railways and allow a quicker placing of scrap on the market.
According to the estimations of UAVtormet, the Ukrainian Railways' contribution accounts for around 5% of the total scrap collected in Ukraine.
According to the information reported by GMK Center earlier, the Ukrainian Railways sold around 150 thousand tons of scrap via ProZorro procurement system in 2020. The overall 2020 target declared by the railway operator was 200 thousand tons.
In 2019, the Ukrainian Railways sold 97.2 thousand tons of scrap worth ₴597.2 million.
---
---