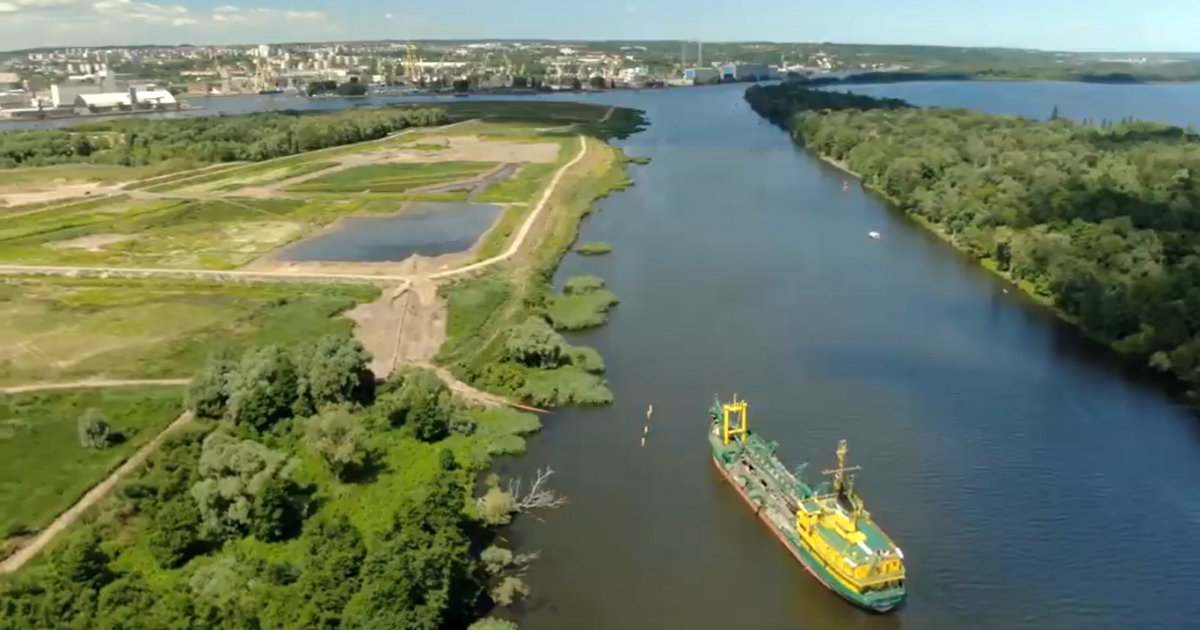 (с) facebook.com/PortSzczecinSwinoujscie
More than 40% of the planned work to improve the passage of the canal has now been completed
The Polish port complex Szczecin-Swinoujscie, as part of a program to improve access to the port of Szczecin, has begun dredging the Debica Canal. This is stated in press release of ports on the Facebook page.
"The program to improve access to the port of Szczecin in the area of ​​the Debica Canal has been completed by more than 40%. Now the work has entered the most important phase – dredging. The dredger is now in operation," the message says.
About 1.5 million cubic meters of soil is to be extracted from the bottom of the canal. It is planned to expand it to 200 m, while now the width of the canal is 120 m. The technical depth of the canal after the completion of the program will reach 12.5 m.
The investor of the program is the leading company of the port of Szczecin ZMPSiŚ SA, and the contractor is NDI Group.
After the expansion of the canal, the port workers intend to start building a new Norwegian pier and modernizing the existing Czech and Slovak piers.
The projects are financed by the European Union from the Cohesion Fund under the Operational Program "Infrastructure and Environment".
As GMK Center reported earlier, following the results of June 2022 a port complex Szczecin-Swinoujscie increased transshipment of iron ore by 3.5 times compared to the same month of the previous year. In January-June, transshipment increased by 68.2% compared to the same period in 2021, to 1.59 million tons.
At the end of 2021, the port of Szczecin-Swinoujscie increased its cargo transshipment by 6.5% compared to 2020, to 33.2 million tons. Ore transshipment is increased by 12.2% over the year, to 1.89 million tons.
According to the results of January-June 2022, Ukrainian iron&steel companies reduced iron ore export by 24.2% compared to the same period in 2021, to 17.01 million tons. Ukrzaliznytsia for this period transported for export 15.7 million tons of iron ore, reducing the index by 29.3%.
---
---