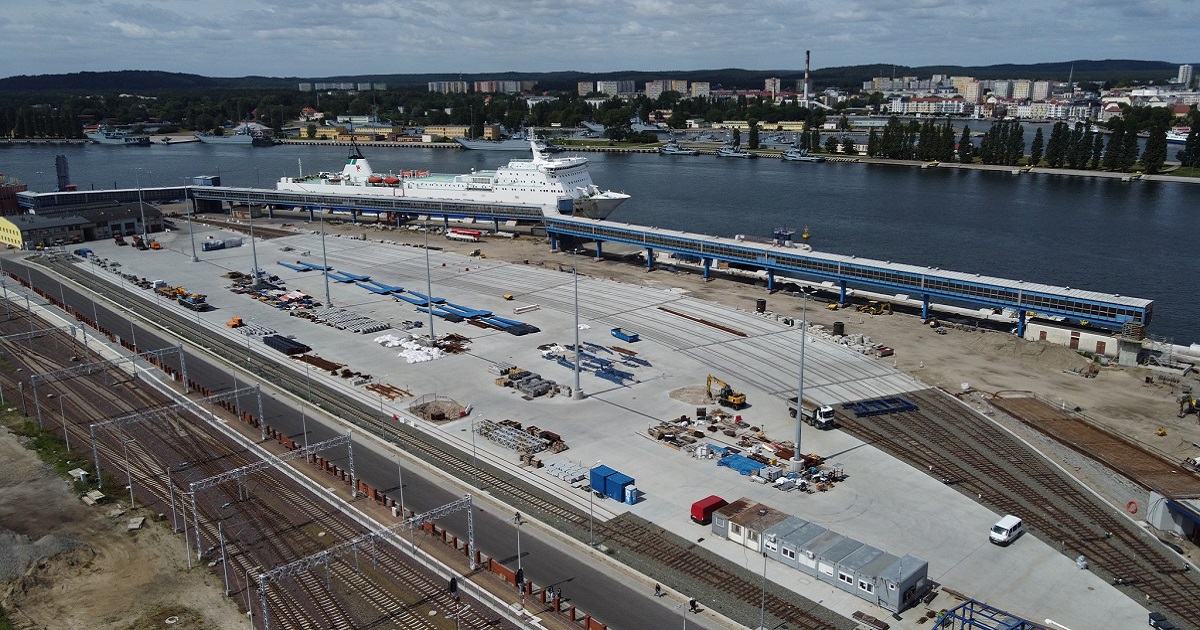 (с) facebook.com/PortSzczecinSwinoujscie
Investments will allow the construction of 96 km of new highways, 285 bypasses, 84 km of new tracks and 22 crossings
The port complex of Poland Szczecin-Swinoujscie allocated about 1.5 billion zloty ($320 million at the rate of the National Bank of Ukraine on July 28, 2022) for the reconstruction of tracks. It's said in the message on the port's official Facebook page.
The contractor, PKP Polskie Linie Kolejowe SA, is expected to complete the work in the second half of 2022.
"The investment will enable longer and heavier trains to run. This will allow to serve a larger number of railcars for the transport of goods, and warehouses will be serviced faster and more efficiently," the message says.
Investments in infrastructure will allow the construction of 96 km of new highways (61 km in Szczecin and 35 km in Swinoujscie), 285 bypasses (177 and 108 respectively), 84 km of new tracks (50 km and 34 km) and 22 railway and road crossings (12 and 10).
The Port Authority also says that the project will ensure permanent train access to the quay.
As GMK Center reported earlier, recently the port complex of Poland Szczecin-Swinoujscie, as part of a program to improve access to the port of Szczecin began dredging of the Dembitsky Canal.
According to the results of June 2022, the port complex Szczecin-Swinoujscie increased transshipment of iron ore by 3.5 times compared to the same month of the previous year. In January-June, transshipment increased by 68.2% compared to the same period in 2021, to 1.59 million tons.
In 2021, the port Szczecin-Swinoujscie increased its cargo transshipment by 6.5% compared to 2020, to 33.2 million tons. Ore transshipment increased by 12.2% over the year, to 1.89 million tons.
According to the results of January-June 2022, Ukrainian iron&steel companies reduced ore export by 24.2% compared to the same period in 2021 – up to 17.01 million tons. Ukrzaliznytsia for this period transported for export 15.7 million tons of iron ore, reducing the index by 29.3%.
---
---