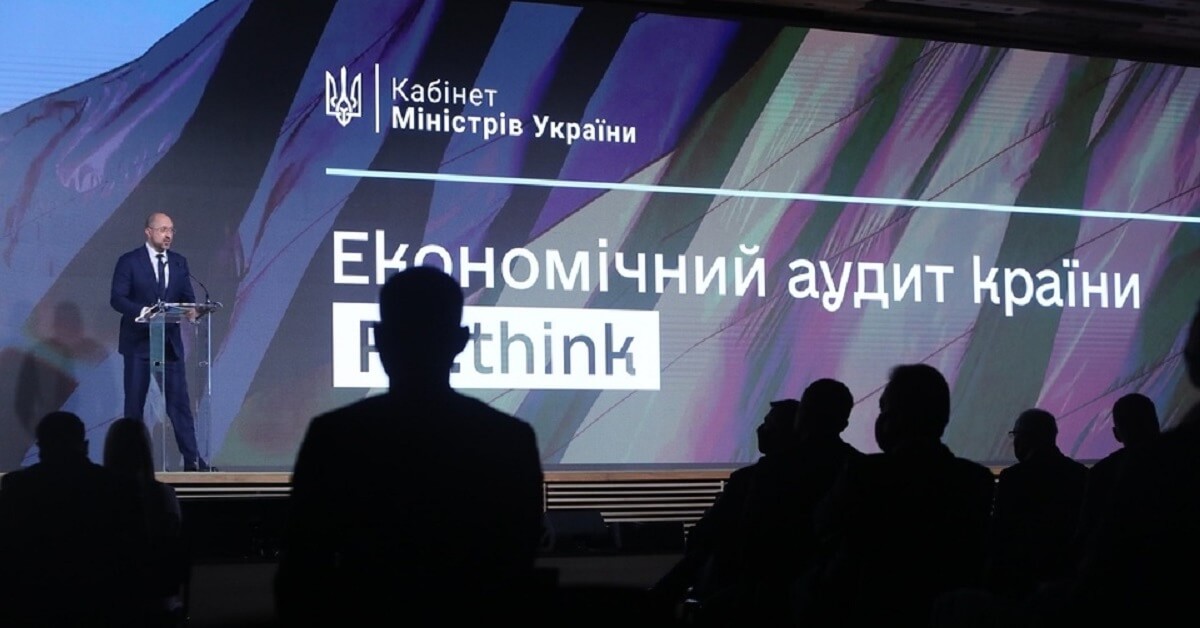 The government presented the results of the economic audit of Ukraine and development areas until 2030
The Cabinet of Ministers estimated the unfulfilled economic potential of Ukraine in the last decade at $1 trillion of gross domestic product.
This opinion was suggested by Denys Shmyhal during his presentation of the results of the country's economic audit and vectors of economic development until 2030.
"$1 trillion of GDP in ten years is our country's unfulfilled potential. $1 trillion — this is how much all Ukrainian citizens lost because development areas change every now and then, the government fails to complete reforms in a proper manner, it has no long-term economic strategy, which is all complicated by corruption and inefficient management," says the Prime Minister.
According to him, Ukraine has to drastically boost development of mineral deposits in the next ten years. This is supposed to bring additional $400 billion of GDP in that period.
"We possess oil and gas, we possess ores and precious metals. Here we're talking about a fantastic potential of over $400 billion, and it is our duty to fulfil this potential in the coming decade," underlines Denys Shmyhal.
Today, the number of prospected deposits in Ukraine exceeds 12 thousand. Only one third of them are being developed.
The head of government clarified that extracted mineral resources are not necessarily meant for export. Such raw materials can be used as a basis for hi-tech production with high added value.
In addition, the Prime Minister believes that the opening of the domestic land market will bring Ukraine $85 billion of GDP in the next ten years.
"The underused land potential in Ukraine amounts to $85 billion. Free land disposal had been restricted for 29 years. This means that the value of land had been much underestimated. During that period, our country lost over 5 million ha of lands. Improvement of irrigation practices and investments in agriculture have been slowed down for decades, or even totally frozen in some areas," underlines the Prime Minister.
Ukraine's unfulfilled potential in the water management sector, according to the government's estimations, amounts to some $12 billion, and $40 billion were lost in forestry.
As reported earlier, in late October, President Zelenskyi instructed the government to conduct a national economic audit and present its results along with the proposed vectors of economic development until 2030 in a two weeks' period.
It should be reminded that the Cabinet of Ministers commenced drafting of the National Economic Strategy 2030 in August this year.
This was announced following the meeting between Prime Minister Denys Shmyhal and representatives of business. The meeting was attended by owners and top managers of over 50 companies. The Economic Recovery Center became a platform for developing the strategy.

---
---