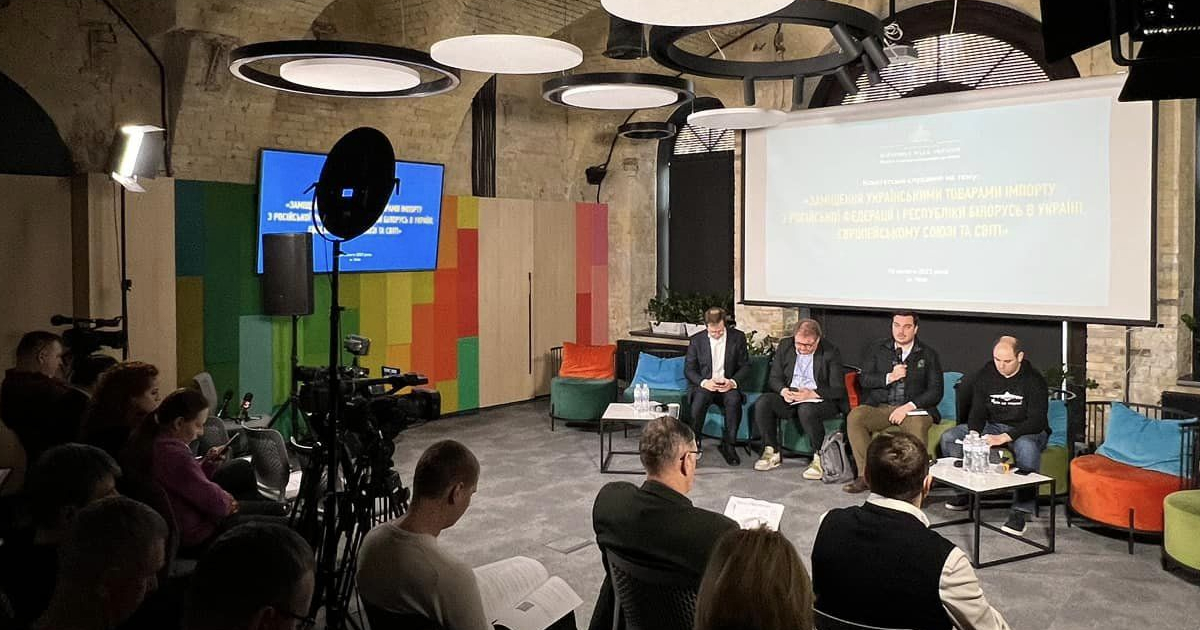 In 2023, Ukraine and the EU will conduct complex negotiations on relations at the level of industry steel associations and producers
The Ukrainian authorities are working with the European Union on the issue of replacing Russian products on the EU market with Ukrainian products. However, the success of the introduced sanctions against steel products from the Russian Federation can be considered only partial so far. In 2023, the authorities will continue the dialogue on expanding the presence of Ukrainian steel products on the European market.
Taras Kachka, Deputy Minister of Economy of Ukraine – trade representative of Ukraine, said about it at the open hearings of the Committee of the Verkhovna Rada of Ukraine on Economic Development on the topic «Substitution of imports from the Russian Federation and the Republic of Belarus by Ukrainian goods in Ukraine, the EU and the world».
"We are doing a lot of work to push Russian products out of the EU market. We have partial success with steel, but it rests on two things. First, Turkiye was the first country to take advantage of steel sanctions. The European Union is currently strengthening its institutional capacity to combat sanctions evasion. On the other hand, our steel sector is not yet on the European market in the context of full replacement of Russian products," said Taras Kachka.
According to him, the current year will be difficult and intensive in terms of the dialogue, the purpose of which is to expand relations between Ukraine and the EU in the steel sector at the level of industry associations and producers, with the institutions of the European Union.
The trade representative of Ukraine also emphasized that the EU is currently reviewing the previously established anti-dumping duties on Russian and Ukrainian steel products. But the association of European steel producers (EUROFER) turned to the European Commission with a proposal to withdraw Ukraine from the review. This shows that European steelmakers do not perceive Ukrainian steel products as a threat.
As GMK Center reported earlier, many sanctions against Russian steel sector did not achieve their goal – the European market remained open for raw materials from the Russian Federation, the USA introduced minimal bans.
Also, the Ukrainian authorities advocate that all Russian steel products were under sanctions, as well as for providing Ukrainian steelmakers with access to the American market. In addition, the Ministry of Economy plans to contribute increasing processing of steel raw materials in the country.
---
---