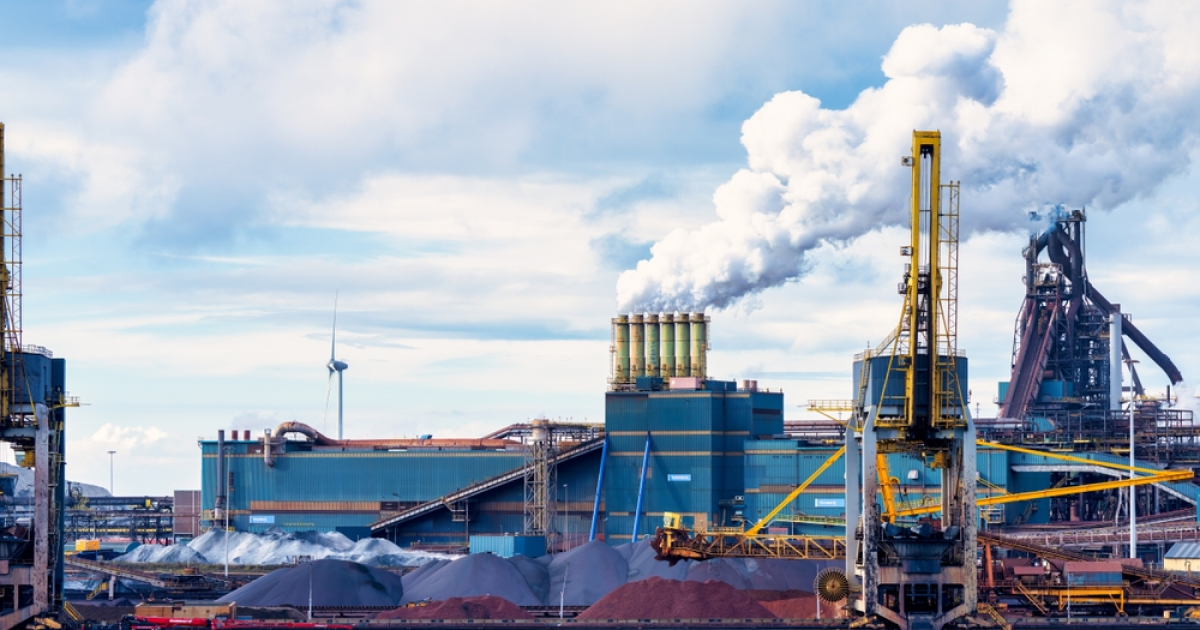 Tata Steel IJmuiden
The company has also created a group to address issues with the cold rolling condition of №21
Tata Steel Nederland, one of Europe's largest steel producers, will begin a major modernization and relining program for blast furnace №6 at its IJmuiden steelworks in the first week of April. S&P Global informs about it.
During the downtime of the furnace, the duration of which is not disclosed, the control systems and all refractories will be replaced, said a representative of the company Peter van Besschoten. In addition, various emission reduction measures will be implemented under the Roadmap Plus plant improvement program.
To protect the overall value chain, in preparation for the upgrade, sufficient slab stock has been created to continue operating rolling assets and meet customer demand.
Peter van Besschoten noted, that this is the last time the company is conducting such a large-scale blast furnace operation. As part of the path to decarbonization of production, Tata Steel Nederland will be the first to decommission BF №7 in 2030. According to a representative of Tata Steel Nederland, BF №6's carbon emissions per ton of produced pig iron are among the lowest in the world.
At the same time, force majeure still applies regarding the state of cold rolling mill №21 of the enterprise, which the company announced on February 24, 2023. Tata Steel Nederland has created a task force to address the situation that arose during its modernization. The steelmaker denied market talk that there were any structural problems with the cold-rolled mill, which could take up to two years to resolve.
"During the modernization of cold rolling mill №21 at the IJmuiden steelworks, we encountered unforeseen problems which led to the extension of the commissioning phase," said van Besschoten.
He said, that the company will continue to give full attention to all possible mitigation measures to minimize risks and supply disruptions to customers. This also includes the purchase of third-party cold-rolled materials and paid rolling on third-party mills.
In addition, Tata Steel Nederland is working with customers to align the order book with available capacity and will continue to update them on the situation.
Tata Steel's IJmuiden plant is capable of producing 7.5 million tonnes of hot-rolled/cold-rolled coil in various finishes.
As GMK Center reported earlier, Tata Steel Nederland concluded agreements with four companies to supply them with their green steel starting in 2023. The customer companies – Hungarian Wuppermann, German Bilstein and EMW Stahl Service and Spanish Arania – are major players in the automotive and industrial markets. The production of steel under the Zeremis Carbon Lite brand with a reduction in carbon emissions of up to 90% based on the sum of Scope 1, 2 and 3 emissions was launched in 2022.
---
---