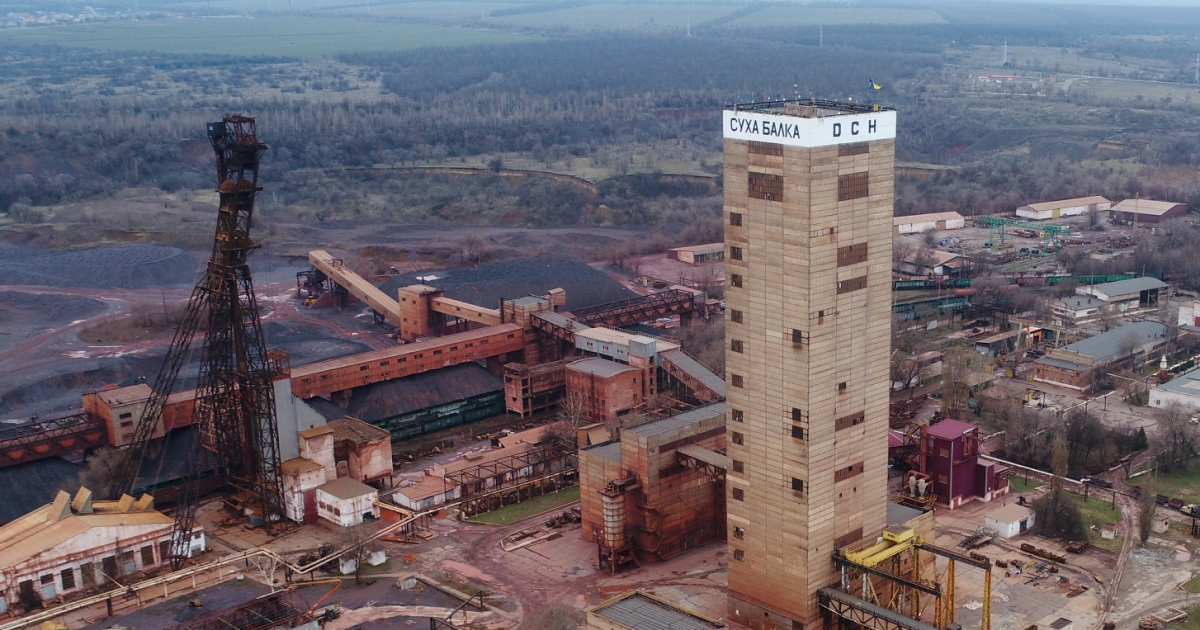 Metallurgical production at Dneprovsk Metallurgical Plant was suspended
Suha Balka, a part of DCH Steel, continues to work under martial law. At the same time metallurgical production at the Dneprovsk Metallurgical Plant, was suspended. It is stated in the corporate newspaper of the enterprise.
"Each of our enterprises now has a special situation. According to it we organized the work of the staff. First of all I would like to note that the decision for each employee is made individually, taking into account his or her interests, and the situation at the enterprise", said Ivan Maly, HR, and Social Affairs Director.
At both enterprises the schedule of workers is made in accordance with martial law. There are two working shifts – daytime from 8:00 to 18:00, night – from 18:00 to 8:00.  So the employees can arrive at work, and home on time.
Suha Balka Mine is now operating. If possible, all workers are involved in the work process. Employees receive wages, as well as taxes, and fees are paid to the budget of all levels.
Metallurgical production of the Dneprovsk Metallurgical Plant is temporarily closed. Most workers are on part-time pay. Workers, who go on duty to maintain the equipment are paid on the rate, with additional payments for work at night, and in the evening.
"People, who continue to work at byproduct cokemaking, as well as those who are involved in various tasks at the metallurgical site, receive a regular wage, according to the tariffs", he added.
Suha Balka Mine specializes in underground iron ore mining with a capacity of about 3.1 million tons per year. The mine structure includes "Yubileinaya", and "Frunze".
Dneprovsk Metallurgical Plant is a full cycle metallurgical enterprise, part of DCH Group. The plant produces semi-finished products, and shape steel-rolled stock: channel beam, angle, rails. The main products are square billet (supplied to Turkey, and Egypt), channel beam with the wide export geography (European, Asian, African countries), as well as pig iron, exported mainly to Turkey.
As was reported, the Dneprovsk Metallurgical Plant provided over 200 tons of metal for production of anti-tank hedgehogs. Also Road Transport Shop handed over trucks, and ranch wagons to the Armed Forces of Ukraine, dozens of tires to the territorial defense to strengthen checkpoints.
---
---