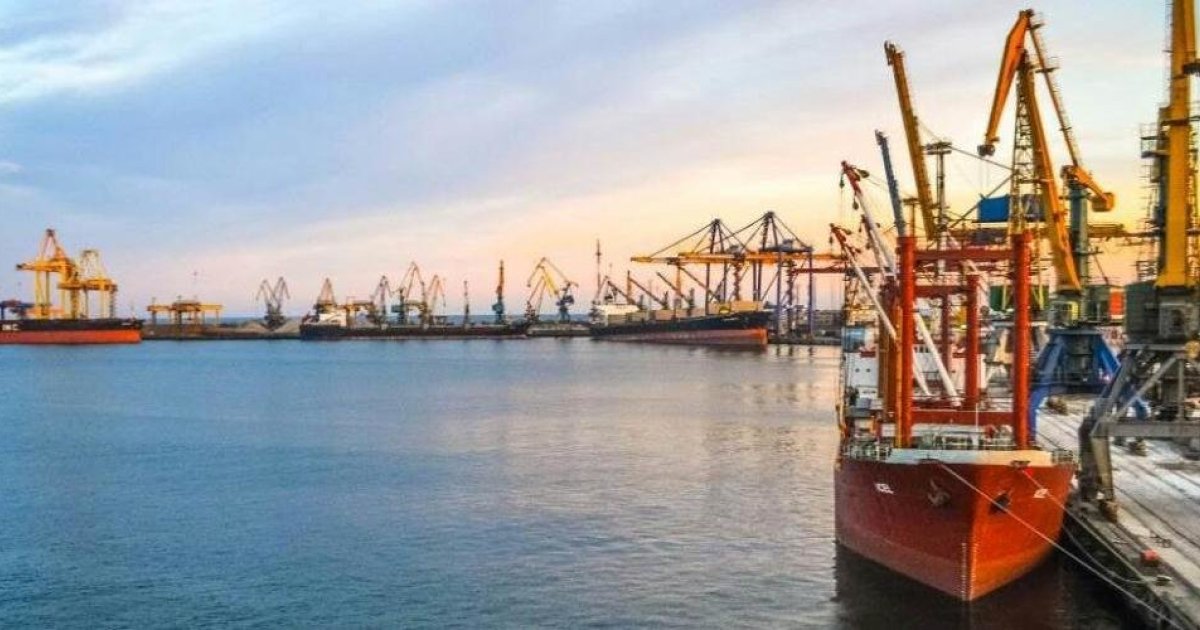 (с) fbc.ua
Compared to January-June 2021, the net loss decreased by 18.7%
In January-June 2022, the State Enterprise Sea Trade Port Chornomorsk cut its net loss by 18.7% compared to the same period in 2021, to UAH 146.6 million. This is evidenced by the data of financial report published on the company's website.
Net income from the sale of goods, works and services of the enterprise for the first half of the year decreased by 18.1% compared to January-June last year – up to UAH 152.5 million.
For six months, the port spent UAH 140.4 million to pay wages to employees. At the same time, in the same period of 2021, UAH 175.9 million were allocated salaries.
In addition, for 6 months the company paid UAH 67.5 million in taxes to the budgets of all levels. In particular, the value added tax – UAH 34.6 million, other taxes and fees – UAH 34.6 million. Tax deductions decreased by 46.8% compared to January-June 2021.
Chornomorsk is a modern international highly mechanized universal transport hub specializing in the transshipment of general, liquid and bulk cargo.
As GMK Center reported earlier, since the beginning of the war, the seaports of Ukraine are closed because of the mine danger, as well as because of the threat of piracy from the ships of the Russian Federation Black Sea Fleet. Previously Ukraine, Russia, Turkey and the UN agreed on the export of grain from domestic seaports Pivdennyi, Odesa and Chornomorsk. The first ship has already passed the inspection in Turkey after being loaded in the port of Odesa.
In 2021, the Black Sea port increased cargo handling by 7.3% compared to 2020 – to 25.63 million tons. In general, over the year, the seaports of Ukraine reduced cargo handling by 3.8% – to 153.07 million tons.
Before the start of the war, the port of Chornomorsk planned to increase in 2022 transshipment of ferrous metals by more than 3 times compared to the results of 2021 – up to 660 thousand tons. According to the plan, transshipment of pig iron in pigs should have decreased by 61.4%, to 120 thousand tons, iron ore – increased by 33.6%, up to 200 thousand tons.
---
---