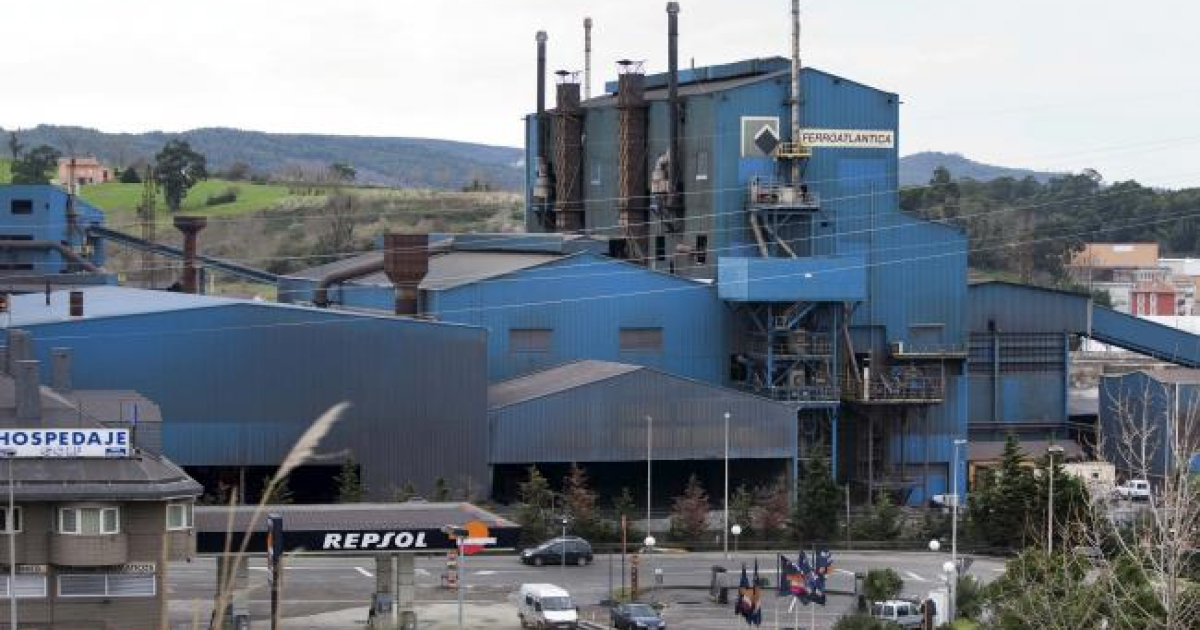 (c) eldiariocantabria.publico.es
The plant preserving units for an indefinite period of time – until the price per megawatt is controlled
The Spanish ferroalloy producer Ferroatlántica will shut down two operating furnaces at its Bu de Guarnizo plant from September 6, 2022, due to rising electricity prices. Eldiariocentabria reports about it.
According to the plant's management, the units are stopped for an indefinite period of time – possibly until the price per megawatt of electricity is controlled.
Since September, the ERTE scheme has been in effect at the plant. These scheme allows employees to receive unemployment benefits while force majeure continues. The employees of the enterprise understand that it is impossible to produce products at such a price for electricity and do not protest against the shutdown of the furnaces.
"At such a price for energy resources, the company does not need to tell us that it intends to stop production, because we understand it ourselves. We don't want to work at a loss," comments the company's workers' committee.
Thus, plant employees gradually reduce the activity of the furnaces to stop them on September 6. After that, the staff (150 people) will be distributed to other facilities of the plant, and they will also be able to use payments under the ERTE scheme. Only one furnace for the production of ferroalloys remains in operation. In total, the plant has 4 furnaces, one of which was stopped in 2021.
The operation of the plant was affected not only by expensive energy, but also by high prices for raw materials.
As GMK Center reported earlier, ArcelorMittal corporation has decided to delay the lauch of the Spanish plant Acería Compacta de Bizkaia (ACB) after maintenance in the summer. The enterprise was planned to be launched in September, but the forecast of reduced demand for rolled steel forced the company to delay the resumption of operations for an indefinite period.
---
---