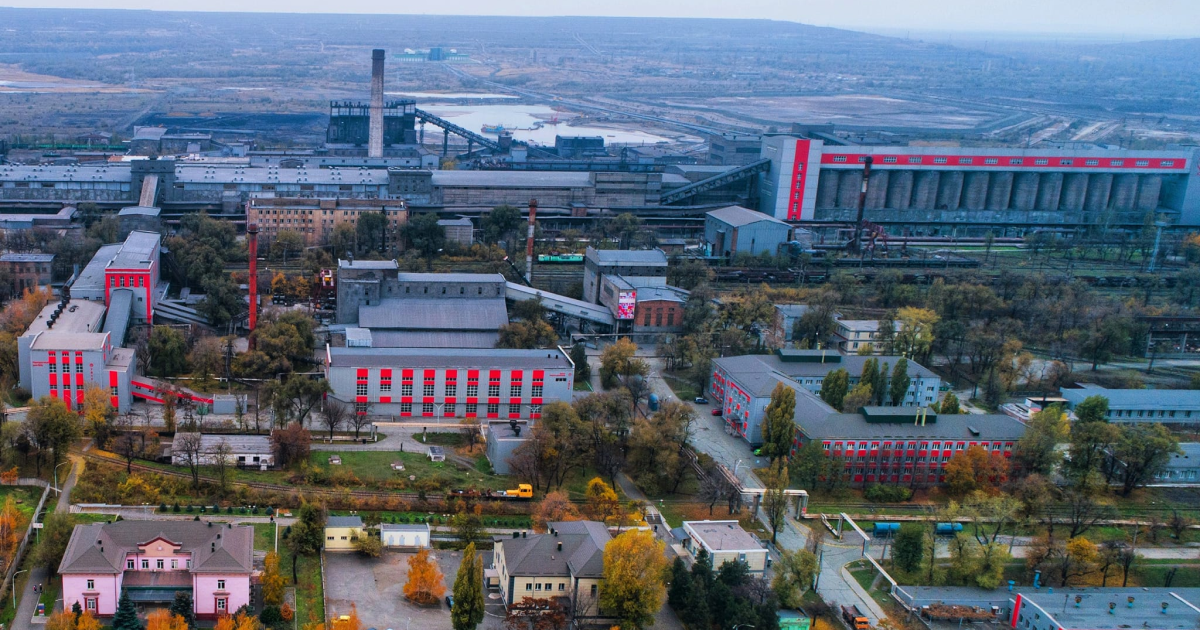 The plant doesn't stop the work, despite the problems with supply of materials and shipment of finished products
The Southern Mining and Processing Plant (Southern GOK) continues to mine ore and produce iron ore concentrate according to plan, despite Russia's armed aggression against Ukraine. It's reported by the press service of the enterprise on the Facebook page.
"We faced the shortage of fuel, petroleum, oil and lubricants, problems with supply of expendable materials, and replacement parts, and restrictions on sale of market products. Despite the unprecedented new challenges, Southern GOK continues to work steadily", the message says.
In addition, the plant continues to fulfill the most important investment programs. The enterprise doesn't stop the main development projects and production modernization. The complex environment protection plan for 2022 has also been launched.
From the first days of the war the plant has been providing assistance to the Territorial Defense of Kryvyi Rih. As of March 5, Southern GOK handed over 109 anti-tank hedgehogs to the Kryvyi Rih. Another 63 anti-tank hedgehogs are ready to ship. The enterprise's volunteers organize the collection of the food, warm clothes, and essential goods to the defenders.
As a reminder, the Ingulets and Northern GOKs continue to ship raw materials. Meanwhile, most of Metinvest's metallurgical enterprises switched to the hot conservation mode. "Zaporizhcoke " and "Zaporizhstal" had suspended the work, part of the equipment of the Ilyich Iron and Steel Works and Azovstal. Decisions on the further work will be made according to the situation.
The Southern GOK is one of the main producers of the iron ore in Ukraine. It specializes in the extraction and enrichment of poor ferruginous quartzites to obtain iron ore concentrate (67.7% iron). The plant's production capacity is 29 million tons of raw ore and 11 million tons of concentrate per year. The Southern GOK is owned by Metinvest Group and Lanebrook Ltd.
As GMK Center reported previously, Southern GOK increased the production of iron ore concentrate in 2021 by 5.5% year to year to 13.5 million tons. The production performance is the highest in the last 30 years.
---
---