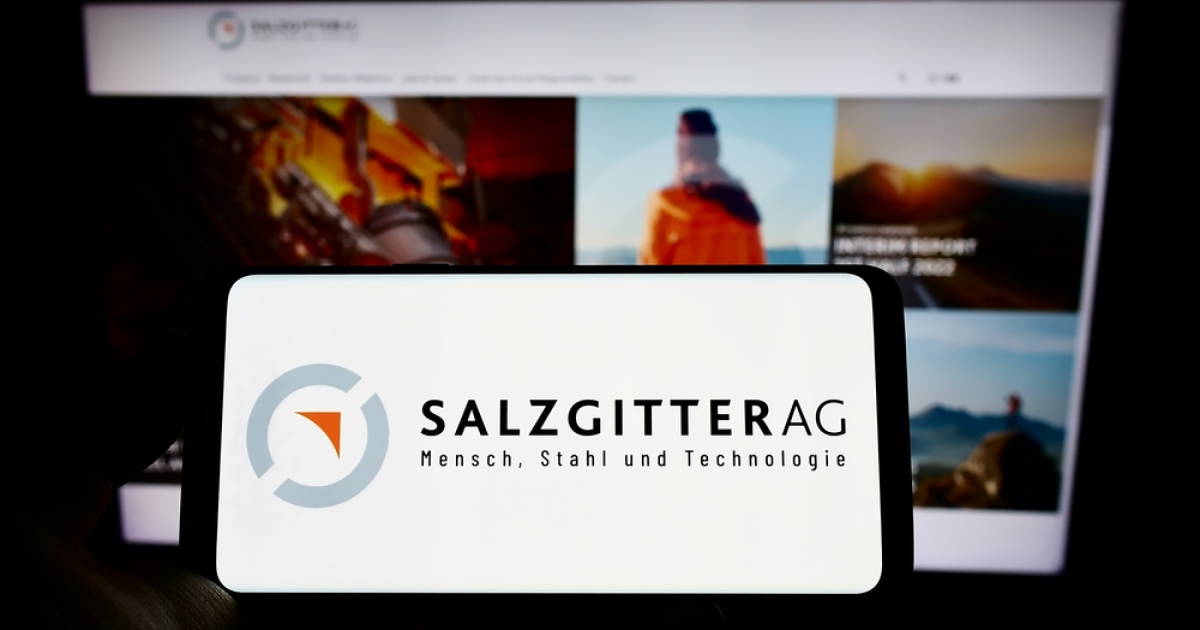 Salzgitter
In January-September, the company's sales fell by 14.3% y/y
German steelmaker Salzgitter expects the steel market to be consistently weak in the fourth quarter of 2023, with short-term global economic forecasts mostly predicting a downturn amid declining demand and investment, especially in Europe and Germany. This is stated in the company's quarterly report.
In January-September 2023, the company reduced its sales by 14.3% compared to the same period in 2022 – to €8.405 million. In the third quarter, the figure decreased by 17.9% y/y – to €2.57 million.
Steel production for the first nine months of 2023 amounted to 4.45 million tons, down 6.6% year-on-year. Over the past quarter, Salzgitter produced 1.31 million tons of steel, down 7.8% y/y. Some of the production loss was due to the replacement of the lining at Blast Furnace A in August, but the decline was limited by the accumulation of slabs for the period of the unit's downtime and the resumption of BF C.
«For the first 9 months, the company demonstrated presentable results in the face of growing economic challenges. Sales of the Salzgitter Group fell against the background of reduced shipments and lower average selling prices for many types of rolled metal compared to the same period last year,» the report said.
The lower year-on-year performance was driven by weakness in the construction sector and the national economy, which resulted from high inflation and rising interest rates. These factors weighed particularly heavily on the steel industry.
The company's EBIDTA for 9M of 2023 amounted to €576 million, down 58.8% year-on-year. Profit fell by 77.8% y/y – to €254.3 million.
Earlier, Salzgitter lowered its sales forecast for 2023. The company now expects sales this year to reach about €11 billion in monetary terms, compared to the previous target range of €11.5-12 billion. The company cited the weak development of the German economy and the unstable political and economic environment as the reasons for this.
In the first half of 2023, the Salzgitter Group provided EBITDA indicator in the amount of €461 million (compared with €1.14 billion in the first half of 2022). The company's external sales fell by 12% y/y – to €5.8 billion
---
---