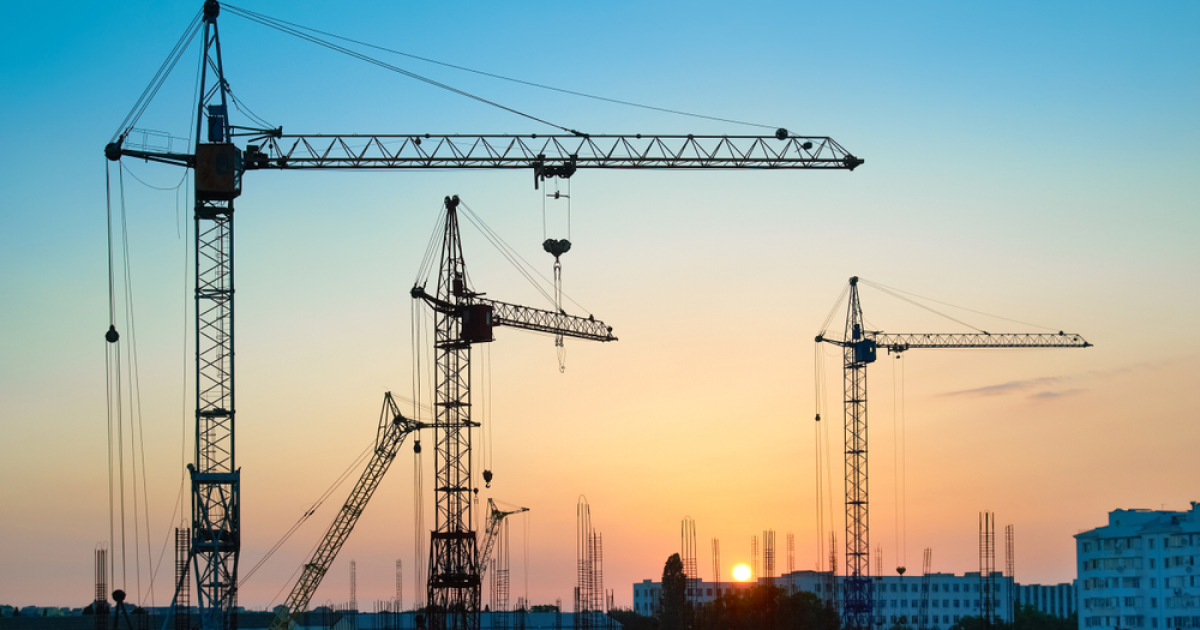 In 2024, the industry will recover slightly – by 0.2% y/y
The steel association EUROFER worsened the forecast of a fall in production in the construction sector of the European Union to 1.7% compared to 0.5% in the previous forecast. This is stated in the report of the association.
In 2024, the EU construction industry is expected to recover slightly – by 0.2% y/y.
During the second quarter of 2023, the activity of the construction sector of the European Union decreased by 2.5% y/y. This trend continues from the fourth quarter of 2022, when the indicator fell by 0.2%, and in the first quarter of 2023 – by 0.5%.
Stagnation of the industry is associated with the rise in prices for construction materials in combination with labor shortages in some EU countries. In addition, the indicators are affected by growing economic uncertainty and expectations of interest rate hikes in the context of rising inflation.
«This negative trend is expected to continue until the second half of 2024, mainly due to the impact of further tightening of monetary policy due to higher mortgage rates on housing demand,» EUROFER notes.
Investments in residential construction are decreasing for the third quarter in a row, which is due to the increase in interest rates on mortgage loans. More positive dynamics were observed in investments in civil construction, which proved to be resistant to the current construction downturn, but could not compensate for losses in the housing sector.
In 2024, the association predicts further growth in civil construction, but at a much slower pace due to reductions in government spending. Currently, the EU government is using state programs to strengthen the construction industry, which were implemented since the time of the coronavirus, but soon the effect of this will weaken due to numerous negative factors, including the shortage of building materials and the increase in their prices. In addition, budgets are also shrinking.
«If we consider the sub-sector of construction, then the increase in interest rates has already affected the demand for residential construction. Civil construction is expected to continue to make the largest contribution to the construction sector performance, but to a lesser extent. This segment will continue to be supported by pan-European public policy, but its impact is becoming increasingly uncertain and difficult to quantify due to the recent worsening of economic forecasts,» the association summarizes.
As GMK Center reported earlier, the EUROFER association expects a decline in apparent consumption of steel in the European Union by the end of 2023 by 5.3%. In the second quarter of 2023, the demand for steel in the EU decreased by 7.6% compared to the same period in 2022 – to 35.6 million tons. In 2024, the visible consumption of steel in the EU will increase by 7.6%.
---
---