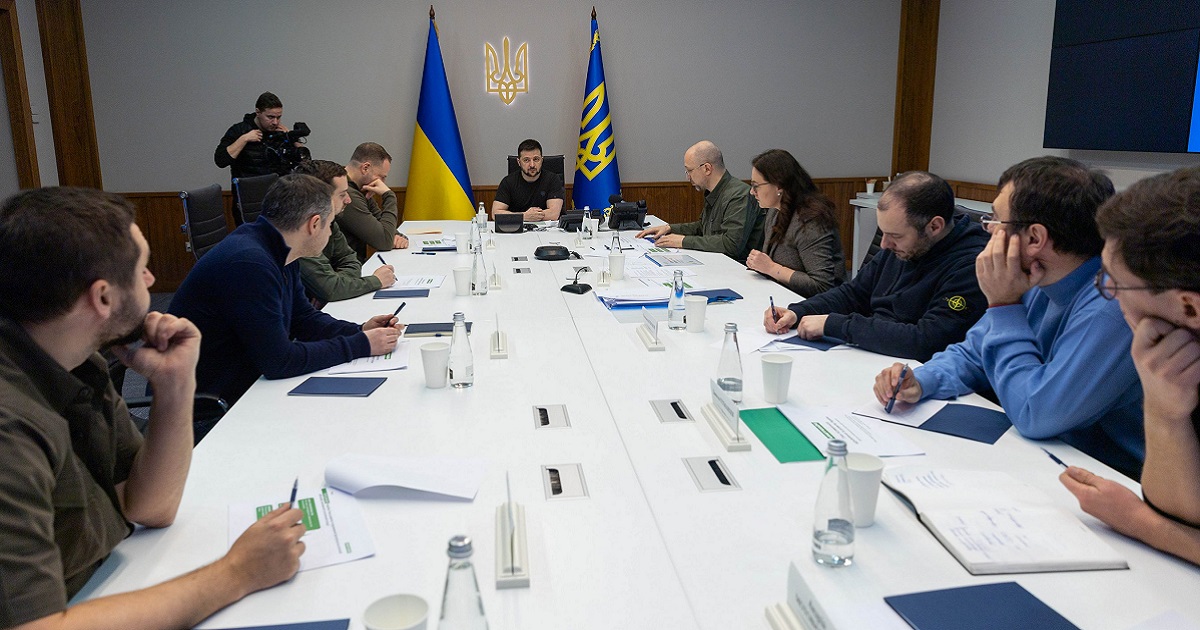 Key economic goals of postwar recovery in Ukraine are also localization, military-industrial complex development, small and medium-sized businesses accelerating
President of Ukraine Volodymyr Zelenskyi said that processing industry accelerating during post-war economic recovery should be one of the priorities, not raw materials industry. He said this on April 18 in his evening address to the nation.
In his speech, Volodymyr Zelensky mentioned last night's meeting with other Ukrainian officials on Ukraine's post-war reconstruction and development plan.
"It's not just about building houses, restarting and starting new businesses to restore infrastructure and economic ties nationwide, but also about country's further development, about industries to become the basis for the post-war recovery, decisions and resources needed to increase processing industry growth instead of raw materials trade, as it was before," the President stressed.
Volodymyr Zelensky named small and medium-sized businesses growth, defense industry development, mechanical engineering digitalization and localization among the main priorities of the postwar recovery. According to the website of Ukraine's Ministry of Strategic Industries, the post-war recovery plan consists of several parts, joined by international audit companies, Ukrainian think tanks, parliamentary committees and ministries.
It is actually the plan of Ukraine's renewal with all available resources and opportunities. In particular, it is planned to cover the material damage caused by the war, restore the destroyed infrastructure capacities and structural modernization of the Ukrainian economy.
Kyiv School of Economics meanwhile increased its estimation of infrastructure losses in Ukraine from Russian military aggression by 35,5% – to $84,8 billion (2,5 trillion UAH). During the 54 days of Russia's war against Ukraine, at least 408 kindergartens, 623 educational institutions, 206 medical institutions, 154 factories and enterprises were damaged, destroyed or seized.
---
---