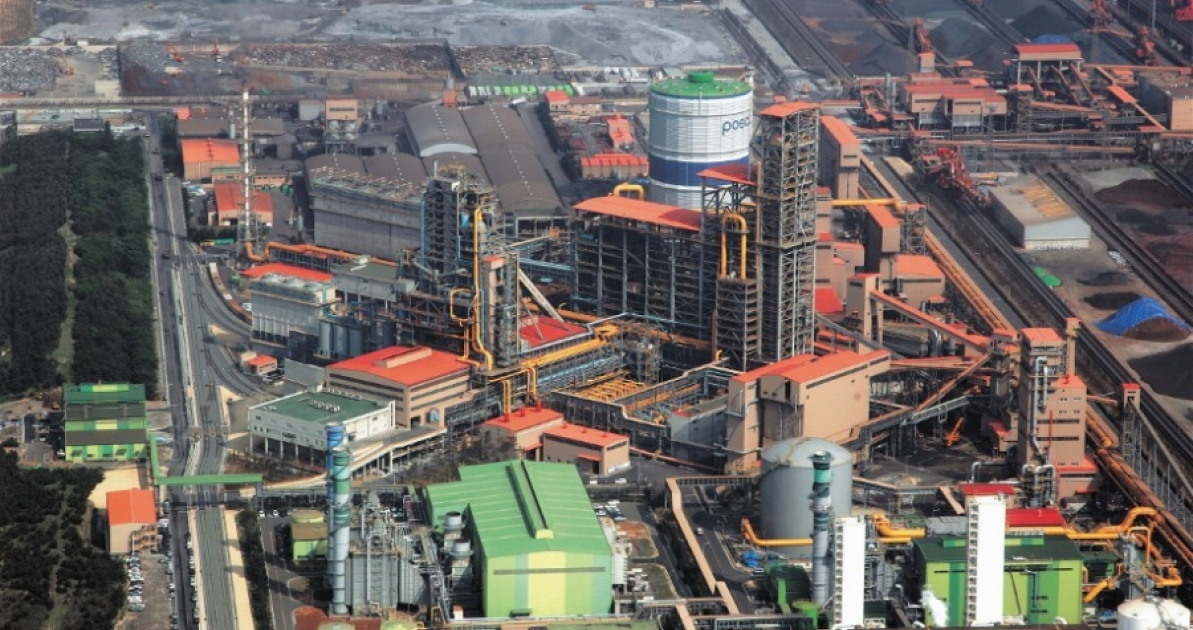 (с) gastopowerjournal.com
The fire at the Pohang Iron and Steel Co. plant caused by a typhoon led to gas leak
South Korean steel producer POSCO on Tuesday, September 6, 2022, temporarily stopped the operation of the Pohang Iron and Steel Co. plant due to a fire caused by typhoon Hinnamnor. Reuters reports about it.
The fire broke out in two plant's workshops due to emissions of byproduct gas because of a power outage. The fire was extinguished on the same day, but the plant's work was temporarily stopped due to flooding of the premises.
The company reported that they will try to resume the work of the enterprise as soon as possible, but did not give an exact date. This will happen only when the typhoon finally passes, POSCO adds.
Pohang Steel Works is one of POSCO's two main plants in South Korea. Its crude steel production capacity is 17.9 million tons per year. The plant's main product is flat steel. In addition, the plant is focused on the production of various types of stainless steel – long products and flat steel.
The main buyers of POSCO products are the countries of the EU, the Middle East and Asia. Supply issues could increase steel prices in these markets.
POSCO is one of the largest steel producers in the world. In 2021, the company's operating profit tripled compared to 2020 – up to 9.2 trillion won ($7.62 billion). The index' increase is explained by the high demand and the increase in the steel prices last year.
In 2022, POSCO expects decrease in steel production by 5% compared to 2021 – up to 36.5 million tons.
The company plans to increase its production capacity to 68 million tons of steel per year by 2030, from 48 million tons by 2021.
---
---