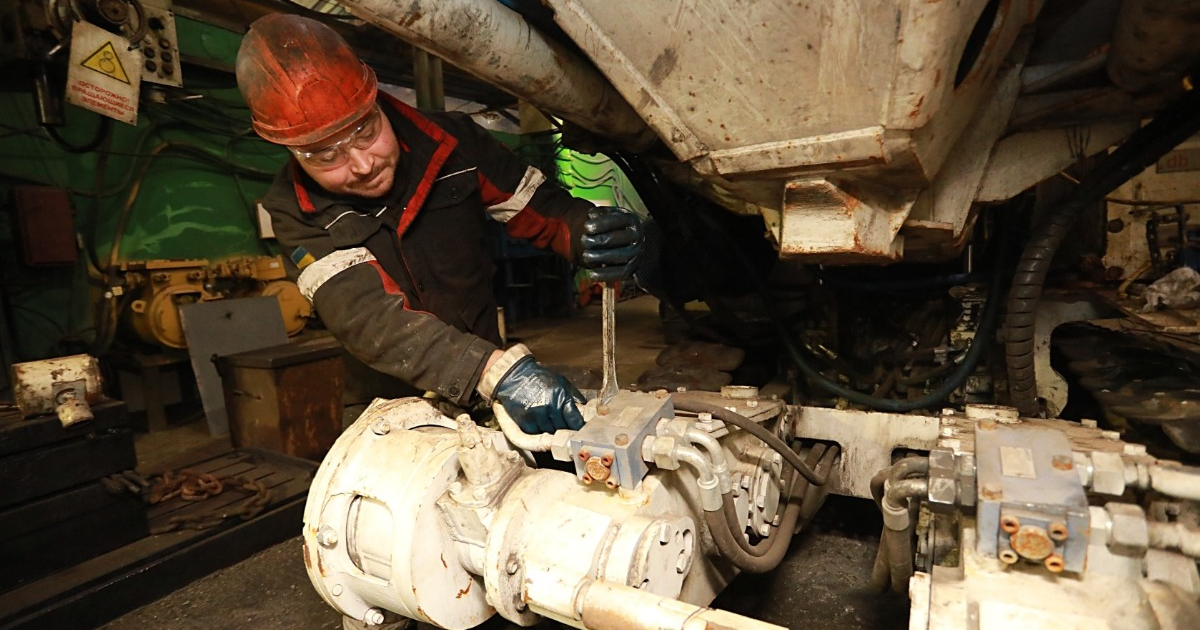 Adjustment of bulldozers
The technique will be used in one of the most difficult areas
Specialists of Pokrovske Mine Administration have completed the installation and adjustment of two bulldozers. The equipment arrived at the enterprise before the full-scale invasion of the Russian Federation, but only now will it be used in one of the most difficult areas. It is stated in the message of Metinvest.Media.
Bulldozers, produced by DTEK Energo, were accepted at the enterprise at the end of December 2022. One of them was immediately assembled and sent to the mine. However, with the beginning of the war, for the safety of the equipment, it was disassembled into its main components and sent to the Dnipropetrovsk region for storage.
Later, it became clear that the conditions at the front make it possible to work in full, and it is necessary to increase the pace of passage, because Ukraine needs coal.
Bulldozers have already been transferred to the PR-3 site. They will be used on the air supply corridor of block 6/1. In this section of the mine field, there is a complex mining and geological disturbance with a large gas release, so it is impossible to carry out excavation work with the help of a conventional harvester.
According to Mykola Voronkov, the head of preparatory work section №3, the team of the section is now preparing to cross the mining and geological breach.
"This means that the drilling and blasting method will be used, during which seismic detonation takes place. Bulldozer's loaders are designed to ensure mining operations. After we pass the violation, we will start cutting new beds on Unit 1, which is necessary to increase coal production," he noted.
The technical characteristics of the multi-functional tunneling machines are radically different from their predecessors, which allows for their more efficient use. In addition, the machines are easy to maintain, which will speed up technical inspections and possible repairs in the future. The new equipment is equipped with a feeder according to the 1P110 combine harvester system. The undercarriage, which is equipped with hydraulic drives, has been improved, which will allow the use of machines in flooded potholes.
New multi-functional tunneling machines were purchased as part of the program, which was designed to increase coal production to 8 million tons in 2022. Currently, despite the difficulty of the wartime period, the mine has resumed the preparation of new products.
As GMK Center reported earlier, Metinvest Pokrovskugillia for January-November 2022 produced 5 million tons of coal. A third of the mined coal in 2022 is on account of site №2.
---
---