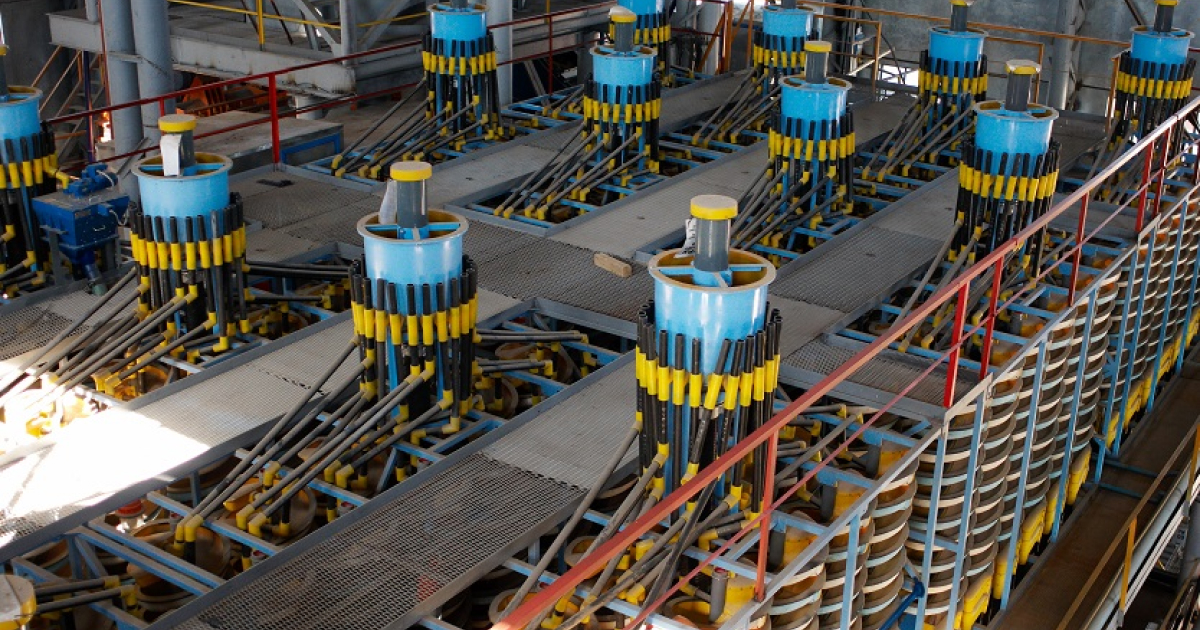 The enterprise has been idle since the end of March 2023 due to sanctions imposed against the owner of the plant
Mezhyrichensk Mining and Processing Plant (Mezhyrichensk GOK), part of Group DF's titanium business, has resumed operations after being idle since the end of March 2023 as a result of sanctions imposed on the company's owner. Nadra.Info reports about it.
According to the order of the First Deputy Head of the State Service of Geology and Subsoil of Ukraine, Volodymyr Buchko, No. 591 dated November 16, 2023, published on the official website of the Service, Mezhyrichensk GOK was granted the right to mine titanium ore, which was suspended in March.
At the end of March, the State Service of Geology and Subsoil of Ukraine suspended the special permits for Mezhyrichensk GOK and other companies from Group DF as a sanction measure, as the ultimate beneficiary of the group, Dmitry Firtash, was previously sanctioned by the National Security and Defense Council of Ukraine. On March 28, 2023, a new provision of the Subsoil Code of Ukraine came into force, which provides for the termination/revocation of special permits for companies of sanctioned owners.
As Dmytro Golik, director of Mezhyrichensk GOK, noted on the eve of the publication of the State Service of Geology and Mineral Resources' Order, the suspension of licenses threatens to collapse the company. As a result of the law, production volumes collapsed: while in 2021 the company produced 142 thousand tons of finished products, in 10 months of 2023 it produced only 15 thousand tons.
«We practically stood idle this year. At first, it was winter and we lacked electricity, but spring came, electricity supply was restored, and we welcomed this law with joy. Employees were transferred to 2/3 of their salary, but if nothing changes in the near future, more than 500 of our people will be on the verge of dismissal,» commented Dmytro Golik earlier in his column for Liga.Business.
As GMK Center reported earlier, in 2022, Group DF's mining plants, Valky Ilmenite and Mezhyrichensk GOK, reduced production of ilmenite concentrate by 27% compared to 2021 ª to 103.6 thousand tons.
Group DF owns two operating Minings – Valky-Ilmenit and Mezhyrichensk Mining, as well as two plants under construction: Stremyhorodskyi and Motronivskyi. The maximum design capacity of Mizhrychynsk Mining is 180,000 tons of ilmenite concentrate per year, and Valky-Ilmenite – is 65,000 tons.
---
---