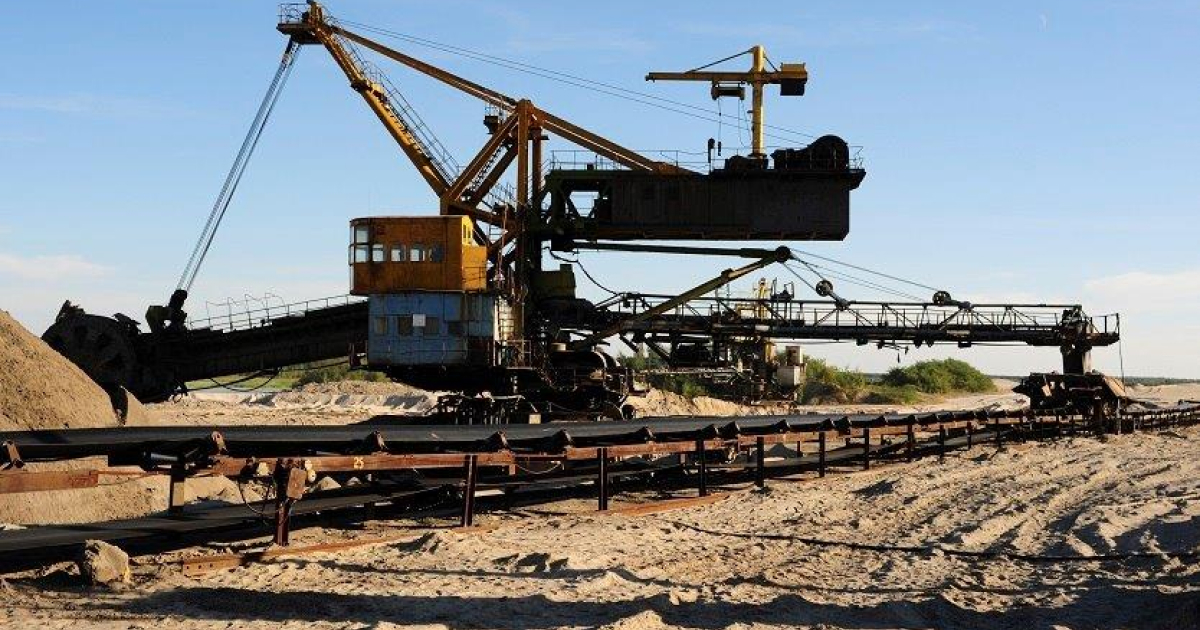 Group DF
The reduction in production volumes occurred due to logistical constraints and a decrease in demand for titanium dioxide
In 2022, Group DF mining plants – Valky-Ilmenit and Mezhdurechensky Mining – reduced the output of ilmenite concentrate by 27% compared to 2021 – to 103.6 thousand tons. GMK Center was informed about this by the company's press service.
Production of ilmenite ore for the year decreased by 36.8% compared to 2021 – to 1.798 million cubic meters.
Despite the drop in production volumes, the company's enterprises increased the payment of taxes to the budgets of all levels of Ukraine by 49.3% compared to 2021 – up to UAH 185.4 million.
"The production results of the titanium business were extremely negatively affected by the war and its consequences – the global recession in many industries and the drop in global demand for paints, varnishes, plastic products, furniture, etc. The concentrate, which is produced at our Mining, is the basic raw material for the production of titanium dioxide. Titanium dioxide, in turn, is a pigment and a component for the production of paint materials, paper and plastics. The decrease in pigment consumption in the world is associated with the decline in the construction industry. The global recession and the drop in demand led to a significant drop in world prices for titanium products," said Oleg Arestarkhov, head of the corporate communications department of Group DF.
According to him, a significant decrease in production volumes occurred due to the stoppage or significant reduction of production at the world's largest producers of pigment titanium dioxide. They reduced the capacity load in accordance with the reduced demand, Oleg Arestarkhov added.
As Group DF expects, production results in 2023 will directly depend on two factors – the timing of the end of the war in Ukraine and the timing of the global economy exit from recession.
"Once the European economy begins to grow, this will mean an increase in demand for titanium dioxide and concentrate. We are already seeing a recovery in global titanium markets. There are certain indicators of Europe's exit from the crisis. This gives us a basis for increasing production volumes. We look with some optimism in 2023 and 2024. There is a colossal market potential and a chance to change Ukraine's role in it. With the accession to the EU, Ukraine will certainly claim the status of a new European titanium hub," Oleg Arestarkhov emphasized.
Group DF owns two operating Minings – Valky-Ilmenit and Mezhdurechensky Mining, as well as two plants under construction: Stremyhorodskyi and Motronivskyi. The maximum design capacity of Mizhrychynsk Mining is 180,000 tons of ilmenite concentrate per year, and Valky-Ilmenite – is 65,000 tons.
As GMK Center reported earlier, in 2022, Valky-Ilmenit and Mezhdurechensky Mining reduced the output of ilmenite concentrate by 5.7% compared to the same period of 2021 – to 62 thousand tons. Production of ilmenite ore during this period decreased by 25% compared to the first half of 2021 – to 1.07 million cubic meters.
---
---