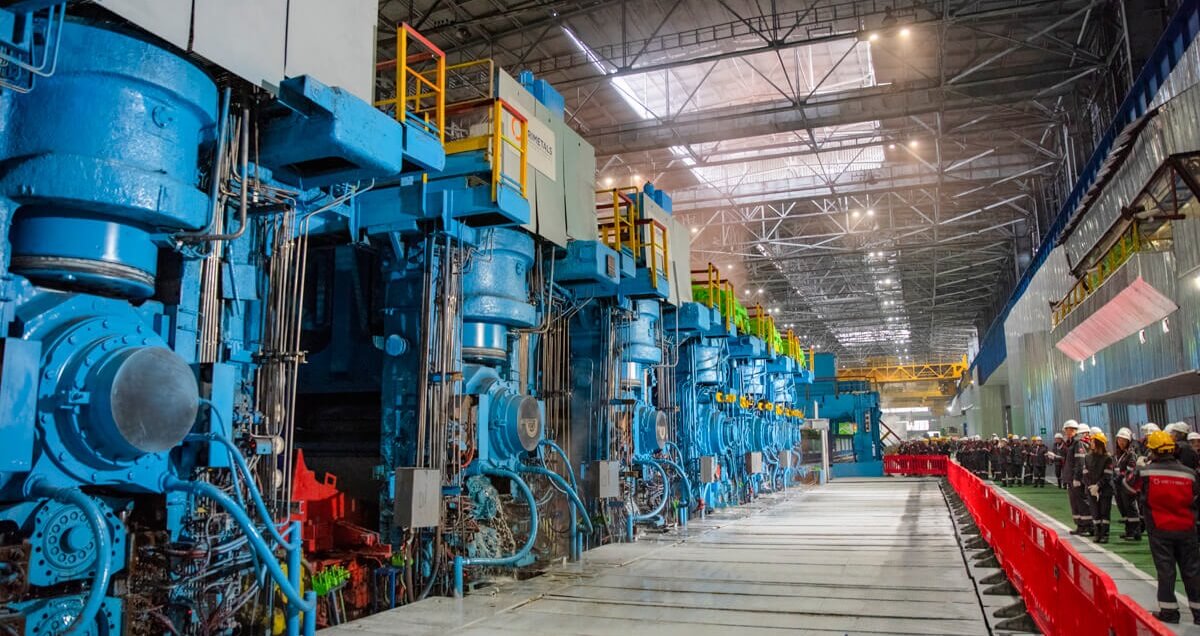 The funds will be used to implement the next phase of reconstruction of the hot strip mill (HSM) 1700
The Metinvest Group tapped a credit facility of €9.8 million to finance the purchase and installation of a hydraulic down coiler for hot strip mill 1700 at Ilyich Iron and Steel Works of Mariupol, according to the Company's press service.
"Despite the turbulent environment, we continue to invest in future technologies and equipment that will help increase our value proposition for customers and improve the fundamental strength of the business. We highly appreciate the help of all parties in making this project happen," says Yuriy Ryzhenkov, CEO of the Metinvest Group.
Raiffeisen Bank International acted as a sole lender. The facility is covered by an Austrian export guarantee issued by the Export Credit Agency (ECA), Oesterreichische Kontrollbank Aktiengesellschaft (OeKB). Equipment will be supplied by Primetals Technologies Austria, a leading global full-line supplier of metallurgical plant solutions.
"We would like to thank Metinvest, OeKB and Primetals Technologies Austria for their excellent cooperation. This successful transaction once again underlines the strong partnership established between the Bank and Metinvest in the area of long-term buyer's credits, supported by European export credit agencies," says Petra Rauscher, Head of Global Export Finance at Raiffeisen Bank International.
The interest rate on the facility, which matures in April 2029, was set at the six-month EURIBOR plus margin.
"We are delighted to support this project with another long-term export guarantee from the Austrian Ministry of Finance and with financing by Raiffeisen Bank International. We appreciate the cooperation, specifically the professional approach of Metinvest, Primetals Technologies Austria and Raiffeisen Bank International," says Wolfgang Pitsch, Managing Director of Client Advisory Export Services of OeKB.
The new hydraulic down coiler is the next stage of Ilyich Steel's major HSM 1700 reconstruction project. It will expand the product range by increasing the maximum weight of hot-rolled coil from the current 27 tons to 32 tons, at the same time improving such quality parameters as coil telescopicity and winding density. The total investment in the project is expected to reach $18 million.
"We are very proud to be, once again, Metinvest's technology partner in this next step of the hot strip mill modernization at Ilyich Steel. And, of course, we are very pleased, that together with our Austrian partners for financing, OeKB and Raiffeisen Bank International, we managed to secure once more long-term financing for this joint project, even during these extremely difficult times," stresses Elisabeth Koegler, Vice President of International Finance of Primetals Technologies Austria.
As GMK Center reported earlier, the HSM 1700 reconstruction project aims to expand Ilyich Steel's product mix by increasing the weight of hot-rolled coils from an average of 15 tons to 27 tons as well as by reducing the minimum thickness to 1.2 mm and allowing for production of coils with widths ranging from 900 mm to 1,600 mm.
The reconstructed hot strip mill 1700 will be able to use larger slabs from the new continuous casting machine No. 4.
The project will also improve Ilyich Steel's hot-rolled coil quality and reduce production costs, while increasing productivity (from 1.36 million tons to 2.5 million tons per annum).
---
---