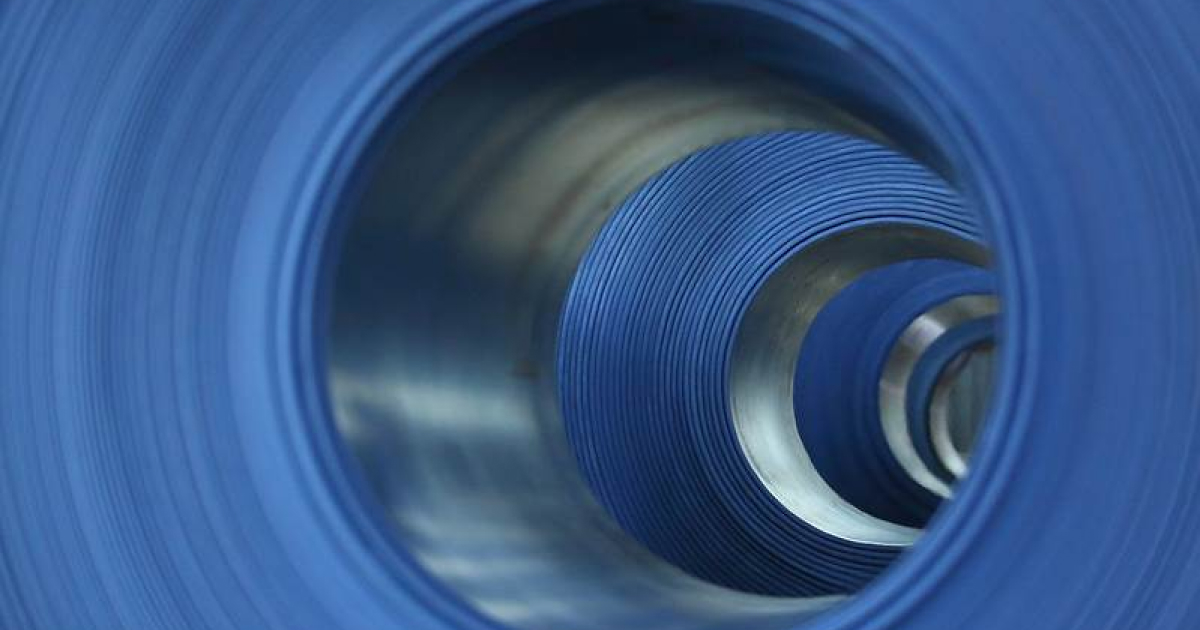 Metinvest's rolled steel
Increasing the capacity of the Polish hub will help increase sales of Ukrainian steel products
Metinvest Group plans to invest in the development of a logistics center in Katowice, Poland, to increase the transportation of Ukrainian steel products for export. This was stated by the CEO of the company Yuriy Ryzhenkov in an interview with Business Insider.
"We have a logistics center in Katowice for the transportation of steel products. We plan to develop it – to increase capacity. We are also considering setting up a joint venture, a new distribution center or buying an existing one, as we still supply quite a lot of Ukrainian steel to Poland and plan to continue to do so. Right now we have no plans to locate production facilities in Poland, but, of course, we follow the market, and if such an opportunity arises, we will consider it," he said.
At the same time, according to the CEO of Metinvest, the company aims to invest in logistics centers in Poland, and not in metallurgical plants.
"There are already several very large players in the metallurgical industry in Poland. They are able to serve the already saturated Polish market. Poland already has a very high per capita steel consumption, certainly one of the highest in Eastern Europe, if not all of Europe. Therefore, the construction of new factories is perhaps not the best solution. I don't believe that anyone will build new metallurgical plants in Poland," Yuriy Ryzhenkov added.
Currently, about 75% of the company's products are exported to the European Union, and only 25% is supplied to the domestic market of Ukraine. Steel is sold to neighboring countries, in particular to Poland, Slovakia, the Czech Republic, Romania and Bulgaria. Part of the production is exported to Italy, Germany or France.
"Metallurgical plants can hardly complain about the low level of sales, while iron ore enterprises were not so lucky. Here, in addition to domestic consumption, China was also a buyer. However, in the current situation, export there is practically impossible, since the Black Sea ports are blocked, therefore, here, too, the border countries of the European Union remain buyers. We tried to send raw materials to China through Romanian and Polish ports. However, unfortunately, in the current market, the economics of this logistics simply does not work," said the CEO of the company.
Metallurgical plants Zaporizhstal and Kametstal are loaded at 65-70% and 75% of capacity, respectively. Iron ore enterprises are now using about 35-40% of their capacity. At the same time, coal production operates at 100% capacity.
"We consume this coal domestically – it is used by our coke producers, and it is also sold on the local market. We sell the rest outside of Ukraine, mainly in Slovakia and Poland," sums up Yuriy Ryzhenkov.
As GMK Center reported, Metinvest at the end of the first half 2023 reduced steel production by 57% compared to the same period in 2022, to 1.032 million tons. Pig iron production decreased by 59% y/y, to 918 thousand tons, coke – by 40% y/y, to 648 thousand tons, iron ore by 46%, to 4.75 million tons. The output of coal concentrate increased by 25% y/y – up to 3.04 million tons.
---
---