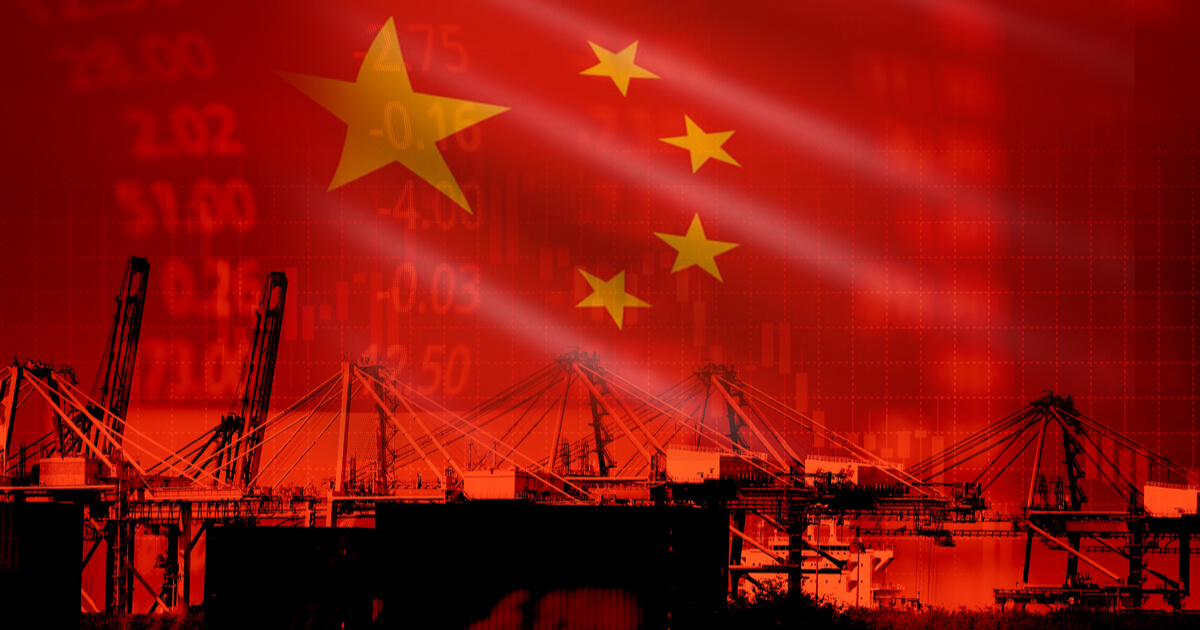 China
Steel companies in the region account for 21.7% of steel production in China
Metallurgical companies in the Chinese province of Hebei, the largest steel center in China, increased steel production by 4.5% in January-July 2023 compared to the same period in 2022, to 135.76 million tons, according to Mysteel data.
Hebei steel mills account for 21.7% of China's steel production. In particular, in January-July this year, the country's steel sector produced 626.51 million tons of steel, which is 2.5% more compared to the same period in 2022.
The second place in terms of steel output among Chinese provinces is occupied by Jiangsu – 74.5 million tons (+4.1% yoy). Shandong Province is in third place with 44.48 million tons (+5.9% yoy). Other steel-producing provinces include:
Liaoning – 44.19 million tons (+2.3% yoy);
Shanxi – 40.54 million tons (-0.2% yoy);
Guangxi – 23.46 million tons (+7.7% yoy);
Anhui – 22.78 million tons (-1.2% yoy);
Henan – 21.86 million tons (+9.1% yoy);
Guangdong – 21.34 million tons (-0.1% yoy);
Hubei – 21.22 million tons (-5.6% yoy).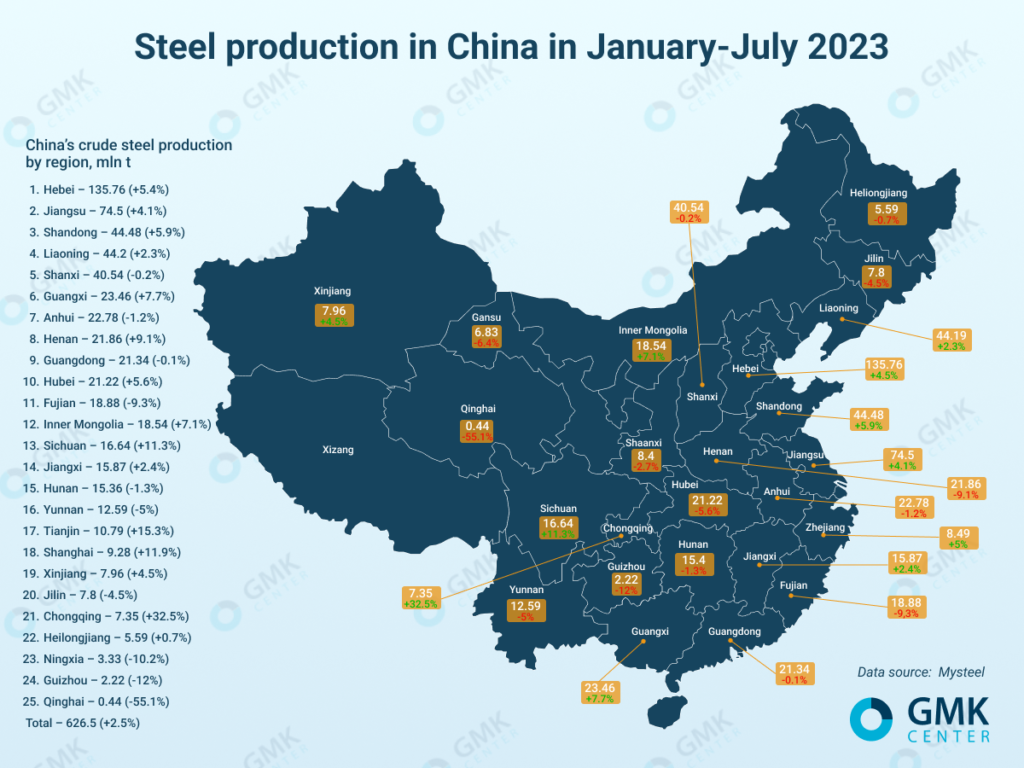 As GMK Center reported, at the end of 2022, China reduced production steel by 2.2% compared to 2021, to 1.01 billion tons. Steel production in the country fell as a result of a slowdown in the economy and a downturn in the real estate market.
---
---