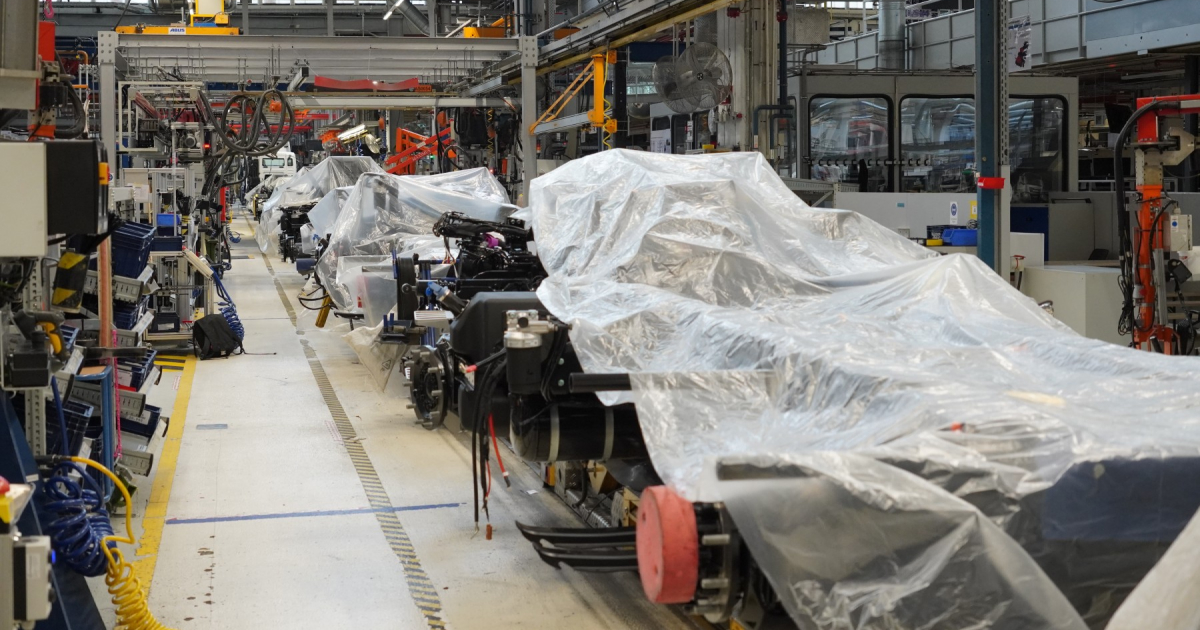 Three plants of the company reduced production volumes
The German manufacturer of trucks, and buses MAN suspended the work of two plants in Munich, and Krakow due to shortage of Ukrainian components. It is stated in the press release of the company.
The company placed on the unpaid leave 11,000 employees as the result of stoppage in production of electrical wiring by Ukrainian enterprises due to Russian invasion of Ukraine.
In addition, three other MAN plants are reducing the production volumes, including the engine plant in Nuremberg.
"Suppliers of electrical wiring for trucks can't produce it at the Ukrainian enterprises, or can produce it in very limited quantities. As a result we could lose production for several weeks, which would drastically reduce output figures in the second quarter", said the company.
Despite this, MAN has already begun to look for additional sources of truck wiring supplies in other countries. However, this may take several months, according to Alexander Vlaskamp, Chief Executive of the company.
"Our employees will be transferred to a reduced working hours scheme in which MAN compensates with 80% of lost income with both of its own, and public funds", said he.
According to the Financial Times, most of the Ukrainian electric wiring enterprises in the West of Ukraine resumed production. Thus, the German Leoni, the owner of two plants in the West of Ukraine, has already reported about production resumption on both enterprises. Other companies along with Aptiv, and Kromberg & Schubert have also resumed production.
As a reminder, about 19 German car plants, including enterprises of Volkswagen Group, BMW Group, and Mercedes-Benz, stopped due to a shortage of Ukrainian components.
In this regard, the Eurometal Association forecasts a decrease in German auto production in March by 150 thousand units.
---
---