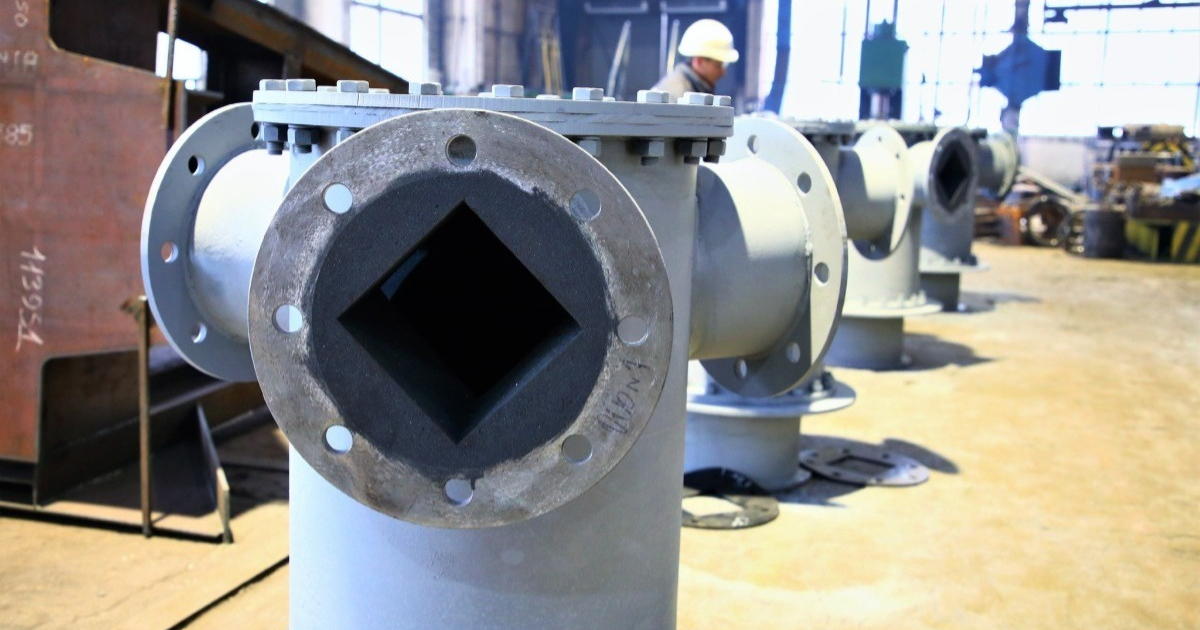 KMRP
This equipment is used in the concentrate production process and is one of the main components of the hydrocyclone battery
In January 2023, Metinvest – Kryvyi Rih Machining and Repair Plant (KMRP) produced four collectors for the Central Mining and Processing Plant (Central GOK). This is stated in the press release of Metinvest.Media.
"Every month, KMRP specialists produce designs and details of mechanisms for the Kryvyi Rih mining and processing plants of the Metinvest Group, sometimes they work on the drawing and implementation for the first time," the message says.
Collectors are used in the concentrate production process and are one of the main components of the hydrocyclone battery. The equipment is capable of pumping large volumes of pulp at the company's enrichment plant.
Thanks to the equipment, the concentrate is divided according to size: the coarse-grained part is for to the mills, and the fine part goes to magnetic desliming. The equipment has already been shipped to Central GOK.
At the same time, the steel construction shop of KMRP continues to produce the following orders for the Kryvyi Rih enterprises of Metinvest.
As GMK Center reported earlier, KMRP repaired trolleys for the Northern Mining and Processing Plant (Northern GOK). Miners use this equipment to bake pellets in LURGI roasting machines. The company plans to repair 20 trolleys by the end of 2022 and ship them to the Northern GOK.
---
---