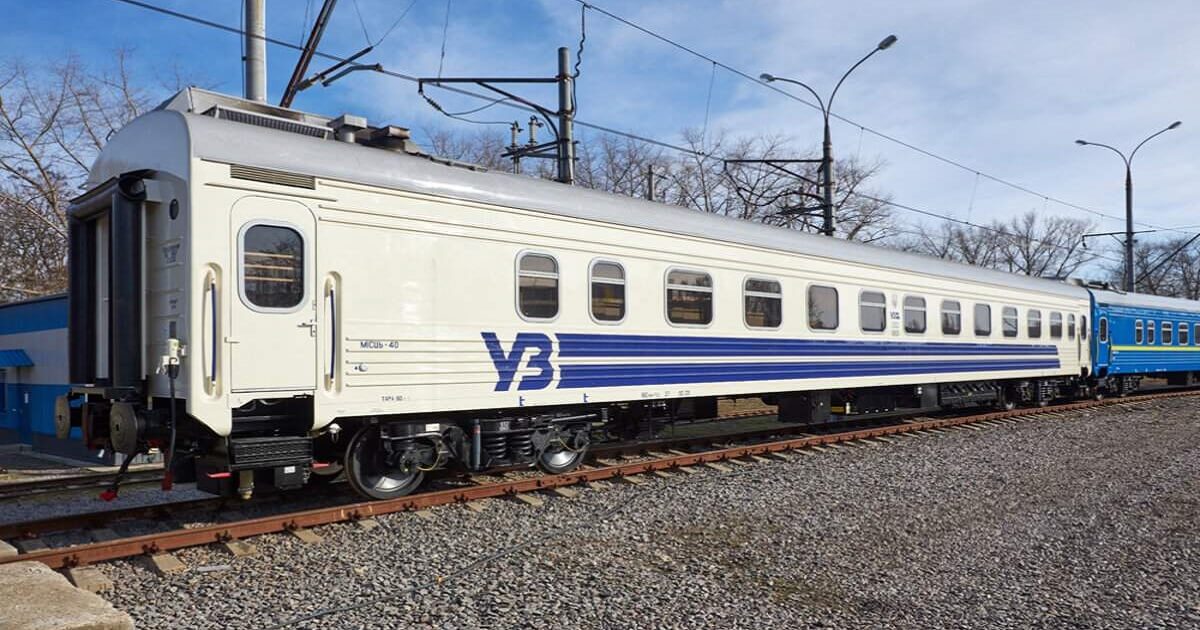 KCW's railcars
Despite the difficult economic situation, the company continues to work and pay taxes
Kryukov Carriage Works (KCW ) has handed over 45 new passenger cars to Ukrzaliznytsia (UZ) since the signing of the contract (June, 2021). In 2022, 25 railcars were produced. This was stated by the head of the Poltava regional military administration Dmytro Lunin, reports Kremenchuk newspaper.
"Despite the difficult economic situation, our enterprises continue to work, keep their front and pay taxes. In particular, the Kryukov Carriage Works fulfills state orders – 45 out of 70 passenger railcars have already been handed over," he noted.
In addition, according to the head of the military administration, the company received payment for the delivered products.
"Thanks to the help of the Ministry of Infrastructure and the Ministry of Finance, UAH 1.8 billion of budget allocations have been unlocked for the full settlement of Ukrzaliznytsia with KCW in 2022," Dmytro Lunin added.
As of March 2, 2022, KCW  produced 30 passenger railcars for UZ. In total, according to the supply contract, the company must build 100 wagons for the railway operator. Agreement between companies was concluded in June 2021. From that time until the end of last year, KCW managed to produce and transfer 20 wagons.
As GMK Center reported earlier, at the end of May, the prosecutor's office arrested Russian 25% of KCW shares. Their owner, Stanislav Gamzalov, is suspected of facilitating the purchase of parts for the construction of cars from enterprises from the Russian Federation at inflated prices whilw there are lower-cost analogues of Ukrainian production. Actions have already been transferred to ATMA.
KCW, in turn, declared, that denies the existence of schemes for withdrawing funds to the accounts of Russian enterprises and the facts of purchases at an inflated cost, and the above-mentioned holder of 25% of the shares has no influence on the operation of the enterprise.
As GMK Center reported earlier, according to the head of the board of Ukrzaliznytsia Olexandra Kamyshyna, US plans to become the management company of part of the Kryukovsky Carriage Works arrested by the Kyiv City Prosecutor's Office. The railway operator intends to claim the arrested shares after their transfer to ATMA.
In 2021, KCW reduced the production of freight railcars by 36.2% compared to 2020 – to 1,001 units.
---
---