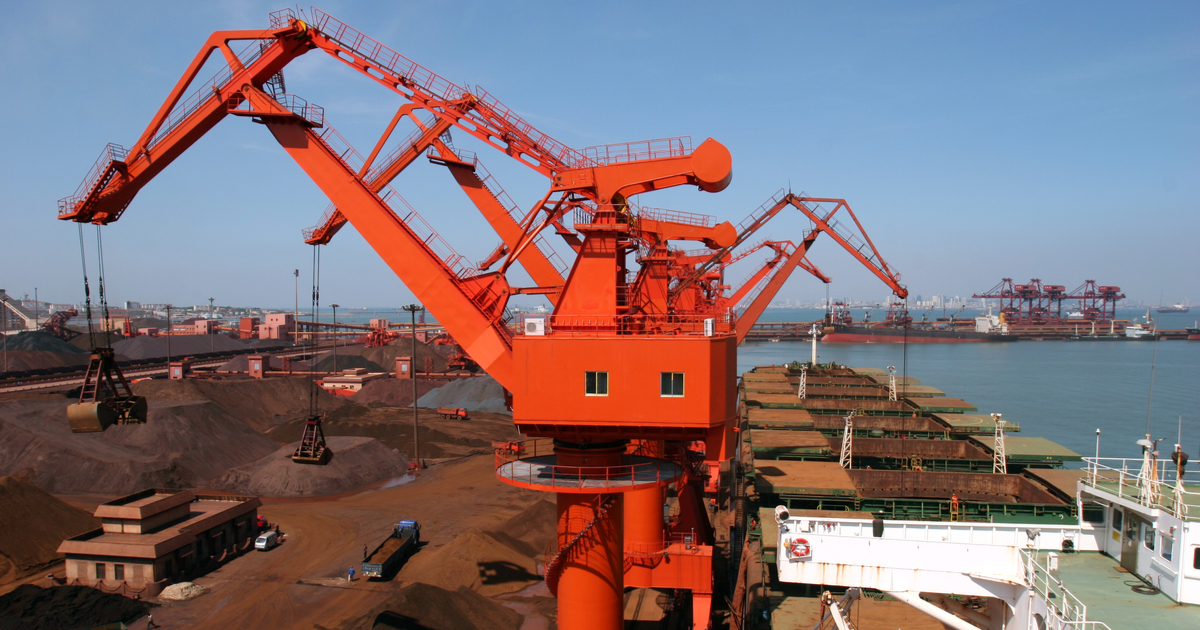 Iron ore
This is supported by optimism in the Chinese market amid economic incentives and favorable fundamentals
January iron ore futures, the most traded on the Dalian Commodity Exchange, for the period October 27 – November 3, 2023, increased by 6.3% compared to the previous week – up to 924.5 yuan/t ($126.38/t). This is evidenced by Nasdaq data.
On the Singapore Exchange, quotations for basic December futures as of November 3, 2023, increased by 5.1% compared to the price a week earlier – to $122.5/t.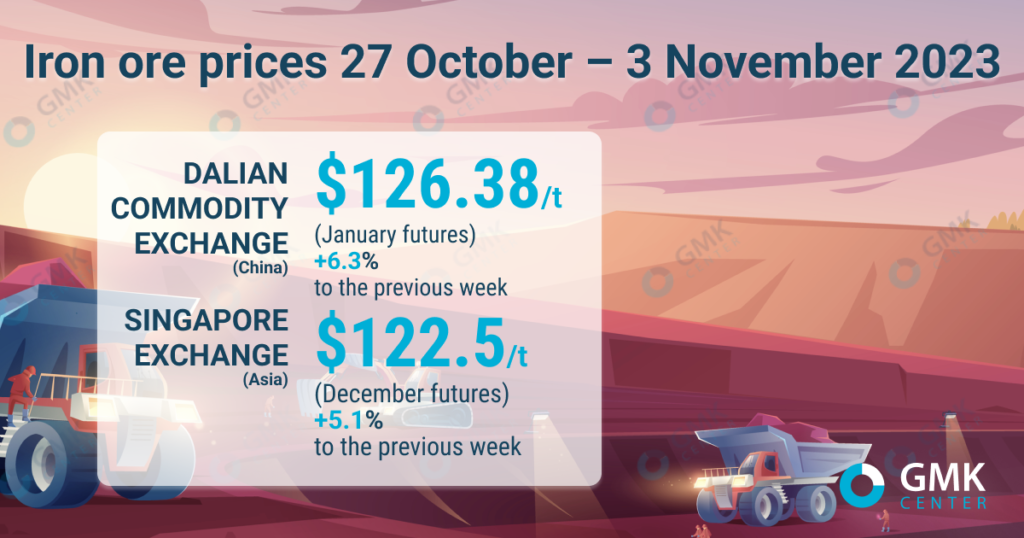 Iron ore prices rose for a second week in a row on optimism from economic stimulus and favorable fundamentals in China, the world's biggest consumer of the commodity. The market's rise is being held back by fears of possible government intervention from the Chinese authorities amid skyrocketing prices.
Market sentiment was also boosted by the once-a-decade financial meeting of Chinese policymakers on Oct. 30-31. The conference said Beijing will strengthen efforts to reduce the risk of local government debt and help with reasonable financing requirements for all types of real estate enterprises and implement policies to meet housing demand.
"The reduction in local debt will inject liquidity into a depressed market to a certain extent, boosting sentiment and supporting demand for industrial metals," said FIS analyst Pei Hao.
In addition, last week China approved the issuance of 1 trillion yuan of government bonds and passed a bill allowing local governments to use part of their 2024 bond quotas to support their economies.
Low inventories, stable demand, wide spreads between spot and futures prices, and improving sentiment on economic stimulus have supported the market in recent weeks. However, there is a risk of lower demand due to possible production controls amid worsening air conditions in northern China.
Citigroup analysts believe iron ore is now the most susceptible to policy support compared to other metallurgical commodities, seeing further upside to $130/t.
As GMK Center reported earlier, the Chinese steel companies in September 2023 reduced iron ore imports by 4.9% compared to the previous month – to 101.2 million tons. In January-September, the country's steelmaekrs increased iron ore imports by 6.7% compared to the same period last year – to 876 .65 million tons. The average import price during this period was $111.9/t.
---
---