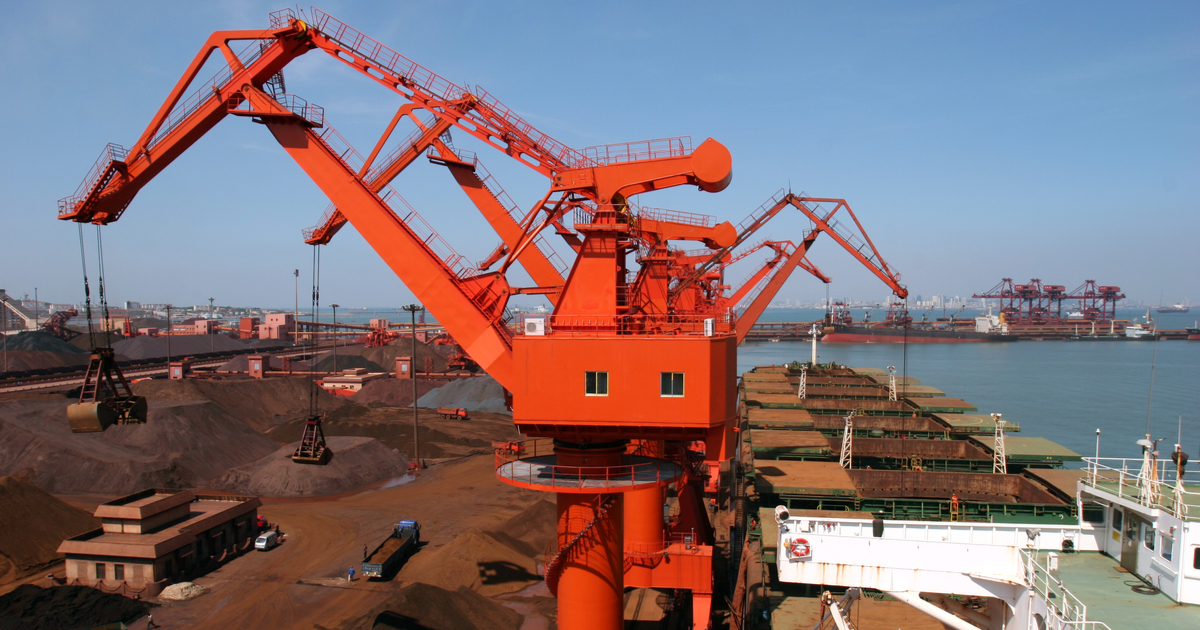 Iron ore
The main concern of market participants is related to the state of the Chinese economy
September iron ore futures, the most traded on the Dalian Commodity Exchange, did not change quotations for the period of May 5-12, 2023, and remained at the level of the previous week – about 697 yuan/t ($ 100.84/t). This is evidenced by Nasdaq data.
As of May 12, 2023, underlying June futures prices on the Singapore Exchange increased by 0.9% compared to the price a week earlier – up to $98.85/t.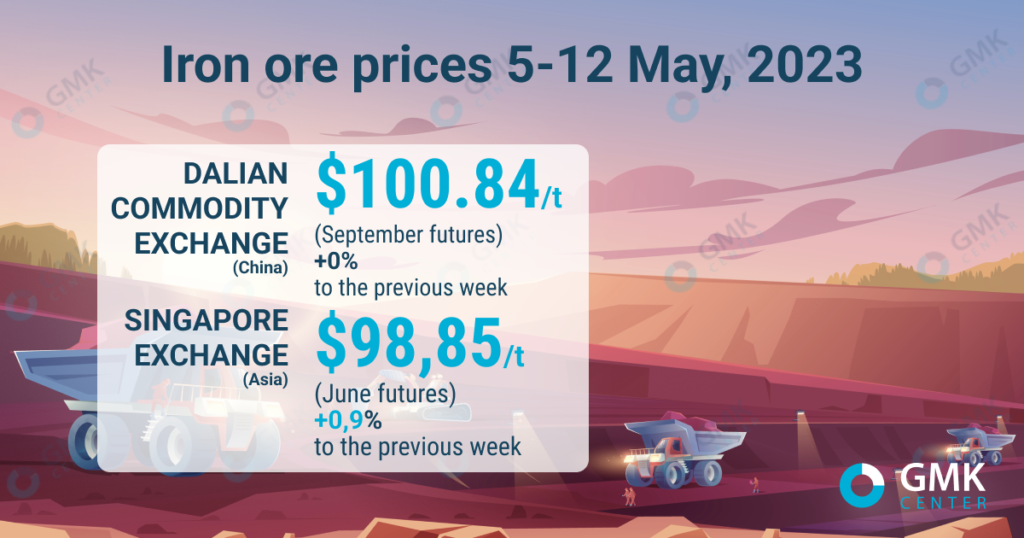 Iron ore prices were volatile last week. Quotations of raw materials fluctuated from $99.14/t to $104.33/t. Prices stagnated at the beginning of the week and continued to decline under the influence of growing supplies from Australia and Brazil, combined with weak demand in China. An additional shock to the market was the fall in China's industrial performance in April, indicating an uneven recovery in the world's largest economy.
In the middle of the week, iron ore prices rebounded after official announcements that steel production would be limited during 2023 in Tangshan, China's main steelmaking hub. This step of the government contributed to the growth of quotations of futures for steel products and raw materials. In addition, the price increase was supported by rumors of lower transaction and leasing fees in the real estate sector.
However, at the end of the week, iron ore quotations began to decline again and returned to the level of the previous week under the influence of unflattering macroeconomic forecasts. The volume of new loans in Chinese banks for April fell much faster than expected. This caused concern that the economic recovery is losing momentum and requires new support measures from the government.
Iron ore prices could rise marginally in the coming weeks as several smelters in northern China's Shanxi province plan to gradually resume steel production amid lower production costs. This is likely to increase daily steel capacity utilization to 89% from 74.8% as of May 9. The expectation of expanding stimulus for the Chinese economy will also support iron ore prices.
As GMK Center reported earlier, iron ore mining in China in March 2023 decreased by 5% compared to March 2022 – to 86.4 million tons. For the first quarter, the figure remained close to the level of 2022 – 243.26 million tons.
At the same time, iron ore import to China increased by 9.8% y/y in the first quarter – up to 294.33 million tons. In March, China imported 100.23 million tons of iron ore, which is 10.6% more compared to February 2023 and 14.8% compared to March 2022.
---
---