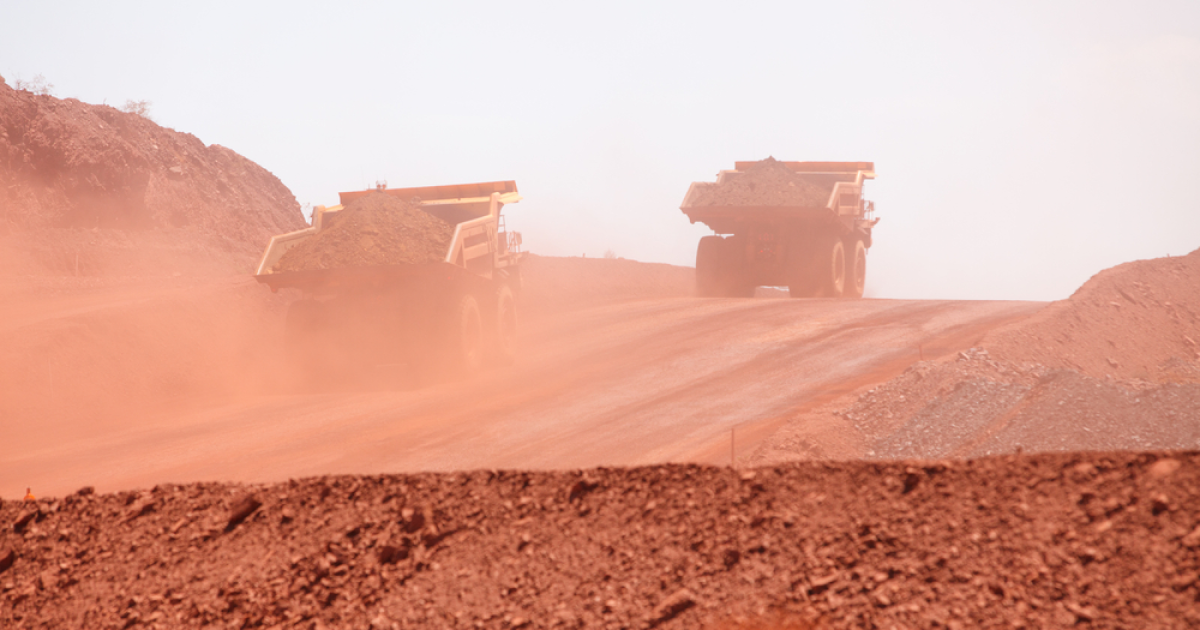 Iron ore mining
During July 28 – August 4, iron ore quotations on the Dalian Commodity Exchange fell by 5.1%
September iron ore futures, the most traded on the Dalian Commodity Exchange, for the July 28-August 4, 2023, fell 5.1% from the previous week – to 810.5 yuan/t ($112.7/ t). This is evidenced by Hellenic Shipping News' data.
As of August 4, 2023, on the Singapore Exchange, quotations of basic September futures fell by 11.2% compared to the price a week earlier – to $99.7/t.
Iron ore prices in China began to fall last week amid concerns about threats to curb steel production in the country and a lack of economic stimulus from the government.
«Chinese steelmakers have sharply reduced capacity utilization and production rates in response to a combination of government-imposed restrictions and the imminent arrival of Typhoon Doksuri on China's southern coast,» commented Atilla Widnell, director of Navigate Commodities.
Recently, some Chinese steel companies were instructed to limit steel production until the end of the year, so that annual figures remain at the level of 2022.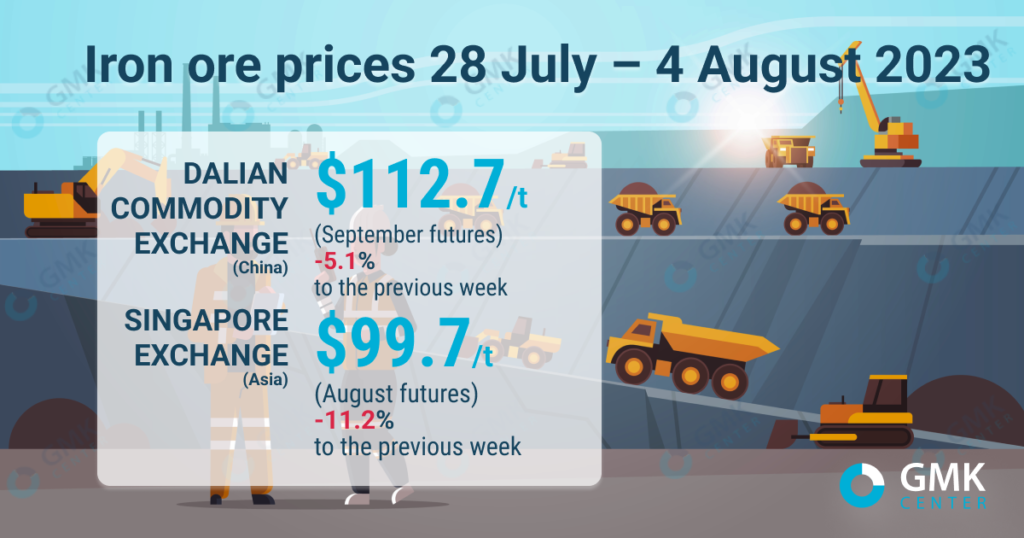 Meanwhile, China last week adopted some incentives to revive and expand steel consumption in the automotive and real estate sectors. The country's megacities have said they will introduce measures to improve the satisfaction of homebuyers to support the real estate sector.
Amid the implementation of these measures, futures recovered slightly, but soon continued to fall due to concerns about the decline in demand for steel during the second half of the year, and the simultaneous increase in supply.
At the end of the week, iron ore prices in China accelerated their decline due to flooding in Hebei province, the country's largest steelmaking region.
Iron ore prices in China will continue to fall over the coming week as inventories at the country's ports are high and the outlook for demand amid curbs is dim.
As GMK Center reported earlier, iron ore imports into China in January-June increased by 7.7% compared to the same period in 2022 – up to 576.1 million tons. In June 2023, Chinese steelmakers imported 95.5 million tons of iron ore, which is 0.7% less in comparison with the previous month and more by 7.3% y/y.
---
---