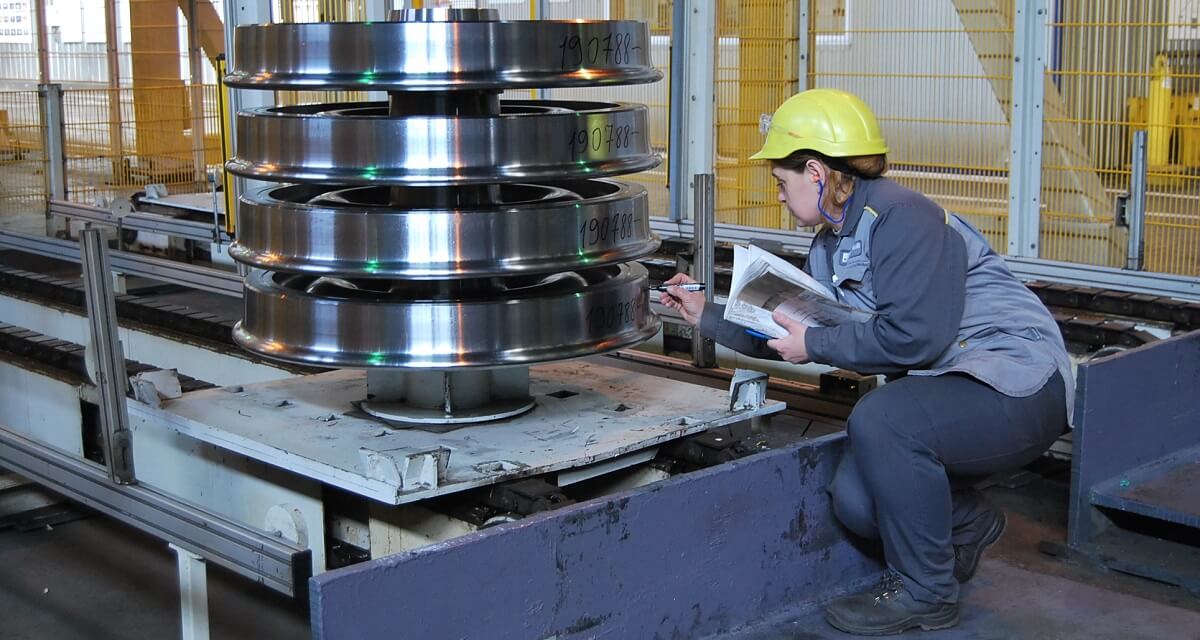 Sales totaled 798 thousand tons
Interpipe, a Ukrainian industrial company, reduced sales of tubular and railway products by 7% to 798 thousand tons in 2019 compared to 2018, according to the company's press service.
The share of export in the company's sales mix amounted to 76%, while the share of domestic market decreased from 28% to 24%.
Pipes
Sales of tubular products reduced by 11% to 595 thousand tons compared to 2018 amid the drop in demand in the global market in H2 2019.
Supplies of pipes to the Ukrainian market reduced by 18% to 147 thousand tons compared to 2018.
"In particular, last year, the company's sales to Ukrgasvydobuvannya dropped by 67% against 2018 due to the latter's revision of its program for new wells drilling. At the same time, supplies to private gas producers have partially compensated for the lower demand in the public sector," reads the release.
Interpipe supplied 146 thousand tons of seamless and welded pipes to its European clients (-16% against 2018). Such decrease in sales was caused, first of all, by the import quotas introduced by the European Commission, which disregarded the capacities of the new Vallourec Niko Tube Joint Venture.
In 2019, Interpipe's sales of line pipes and oil country tubular goods in the North and South Americas totaled 140 thousand tons (+13% against 2018). At the same time, in H2, the company's sales in the U.S. sharply decreased due to the re-introduction of a 7.5% anti-dumping duty (in addition to the 25% duty on all steel imports).
"The aggregated duty of 32.5% became a barrier to the company," explains Interpipe's press service.
In the Middle East, Interpipe increased sales by 27% to 102 thousand tons, mainly in the OCTG segment. It became possible thanks to the expansion of the line of premium products.
Sales in CIS dropped by 46% to 61 thousand tons last year, resulting from Russia's full ban on pipe imports from Ukraine and lower demand in other post-Soviet countries.
Railway products
Sales of railway products, such as wheels, tires, axles and wheel pairs, increased by 8% to 203 thousand tons in 2019 compared to 2018.
The company's exports to the European market peaked again in 2019 and amounted to 52 thousand tons (+27% against 2018). Interpipe became the leader in the freight railway wheels market and is now going to enter the EU passenger railway wheel market. In 2019, the company increased its sales of wheel pairs from 10.5 to 14.7 thousand units.
Its sales in the CIS markets demonstrated a significant growth in 2019 (+26% to 93 thousand tons).
"At the same time, the sales in Ukraine showed a 25% decrease to 45 thousand tons as Ukrzaliznytsia (Ukrainian Railways) had suspended production of freight cars and, therefore, procurements of railway wheels," explain Interpipe representatives.
Context
As GMK Center already reported, Interpipe reduced production of round steel billets by 4.2% to 854.5 thousand tons in 2019 compared to 2018. Almost all the steel produced was sold to Interpipe's own plants. Only 23.7 thousand tons (22.8%) were supplied to external consumers.
Interpipe is a Ukrainian industrial company that produces seamless pipes and railway wheels. The company exports its products to over 80 countries all over the world through its network of trade offices located in the key markets of Ukraine, Middle East, South America and Europe. Interpipe employs 12 thousand persons.
---
---