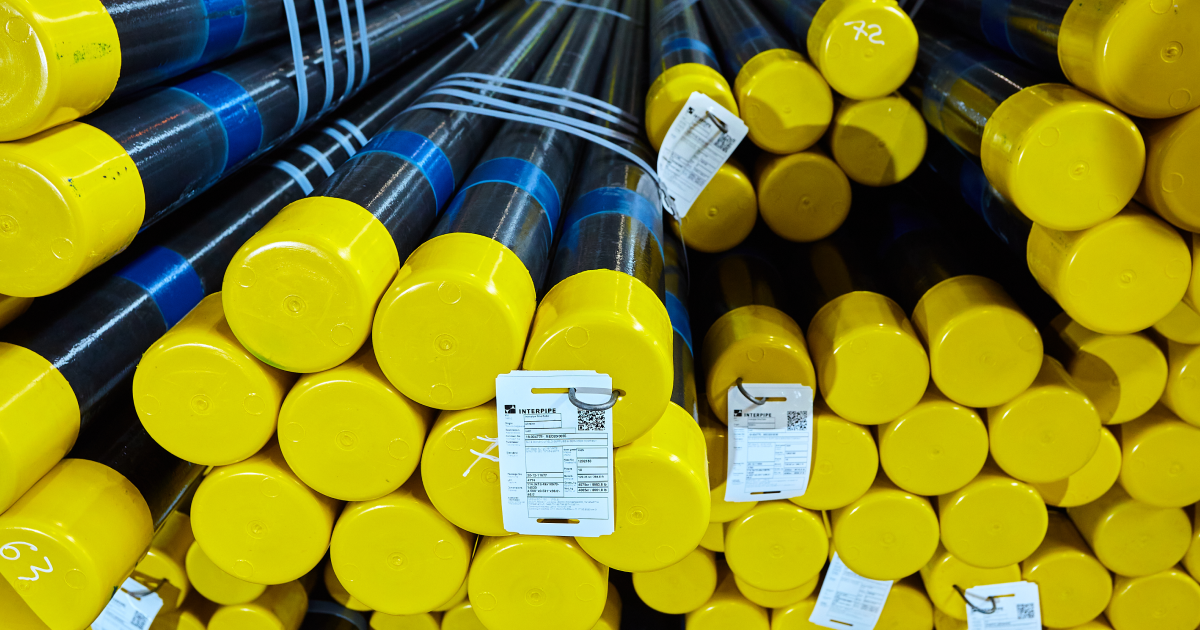 (с) interpipe
Sales of railway products decreased by 10% over the year
In 2021, Interpipe increased pipes sales by 28% to 602 thousand tons against 2020, according to Interfax-Ukraine.
According to Interpipe, in 2021, the demand for Oil and Gas Tubular Goods grew and OCTG sales in this segment increased 2.3x to 191 thousand tons. The Company explains an increase in demand by the desire of companies around the world to invest in production due to rising prices for hydrocarbons.
"Rising hydrocarbon prices encouraged energy companies to invest in production, which led to an increase in demand for pipes in both the Western and Eastern Hemispheres. Interpipe ramped up sales of pipes in the Middle East by 20% in 2021," reported Interpipe.
Sales of premium pipes in 2021 increased by 56% to 42 thousand tons y-o-y. Last year, domestic pipes sales grew by 12% y-o-y. Sales to private gas companies were the main driver of the growth.
In 2021, Interpipe cut sales of railway products by 10% to 174 thousand tons against 2020. Sales to the CIS market in 2021 shrank by 25% y-o-y as the Russian Federation had imposed an embargo on imports of Ukrainian railway products.
However, the Ukrainian manufacturer points to a 25% increase in sales of wheelsets to 20 thousand units y-o-y.
In general, Interpipe boosted sales of railway and pipe products by 17% to 776 thousand tons over the year. The share of exports in the structure of sales in this segment amounted to 82%. The share of Ukraine's market was 18%.
"For 2022, we have set as our ambitious target to double sales of premium and semi-premium tubular products. To achieve this, Interpipe is focused on expanding the range of our own premium connections (UPJ-ULT and UPJ-SF)," said Interpipe CEO, Fadi Hraibi.
According to him, Interpipe intends to invest more in ramping up its production capacity in 2022. For 2022, Interpipe has budgeted record capital investments in new projects of $77 million. The Company is to complete a key project in the pipe division — the construction and launch of a heat treatment line at Interpipe Niko Tube. The Company believes in will help increase sales of premium products.
Interpipe is an international vertically integrated pipe and wheel company, one of the top 10 global manufacturers of seamless pipes and one of the top 3 manufacturers of wrought wheels.
In 2020, Interpipe cut sales of railway products (wheels, tires, axles and wheel pairs) by 5.4% to 192.4 thousand tons against 2019.
---
---