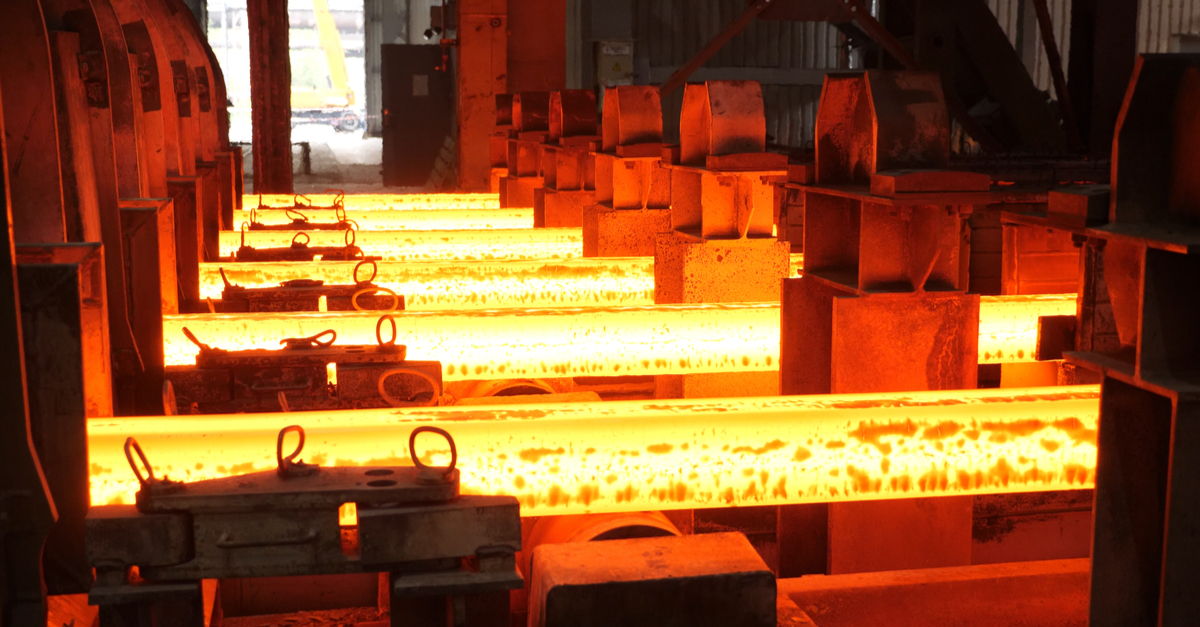 (с) shutterstock
Experts expect steel production in China to rise in September 2022, supporting iron ore prices
Additional government economic stimulus announced by the Chinese government could revive the steel market. This is 300 billion yuan ($44 billion) in infrastructure quotas and bank investment, in addition to the 300 billion yuan announced in June. OilPrice writes about it.
Most previous expert reviews suggest that government measures to support China's economy could give a boost to the steel and iron ore market. However, other reports suggest that the new stimulus is unlikely to revive interest in China's construction sector. As a result, there will be no positive impact on the steel industry.
In 2021, Chinese steelmakers reduced steel production by 3% y/y – to 1.03 billion tons. The Chinese production has fallen for the first time since 2016.
In July 2022, steel production in China decreased by 6.4% y/y – to 81.4 million tons. According to forecasts of the Chinese Institute for Planning and Research of the steel industry, this index will fall by 1.5% y/y by the end of 2022 – to 1.017 billion tons.
After the announcement of additional government incentives for the economy, steel prices in China, including iron ore, stabilized. This happened after industrial activity fell less than expected in August. However, the Purchasing Managers Index (PMI) for China's steel industry continued to fall, although at a much slower pace.
Experts expect steel production in China to increase in September, supporting iron ore prices, amid government stimulus efforts. Some Chinese steel mills are already signaling production growth and higher margins.
Thanks to the two announced packages of state support from the Chinese government, the situation with the prices of iron ore and some steel products is improving. For example, the price of steel reinforcement in Shanghai increased from $539/t on July 15 to $588/t on August 26.
A sign of activity in the industry has also been the decline in rebar inventories over the past nine weeks. In addition, the price of iron ore futures rose last week. Thus, on September 5, the daily trading of iron ore at the Dalyan Commodity Exchange ended with a 4% price increase to $99.85/t. On the Singapore Exchange, the October contract for iron ore rose by 4.5%, to $98.75 per ton. These numbers inspire optimism, and experts say it will take time to see the true effect of government stimulus.
As GMK Center reported earlier, iron ore futures increased for the week of September 2-9, 2022 compared to the previous week by 7.4%. Iron ore futures recovered on China's increased support for its local real estate market. Beijing also announced its intention to increase spending on infrastructure and thereby support the economy in quarantine conditions.
---
---