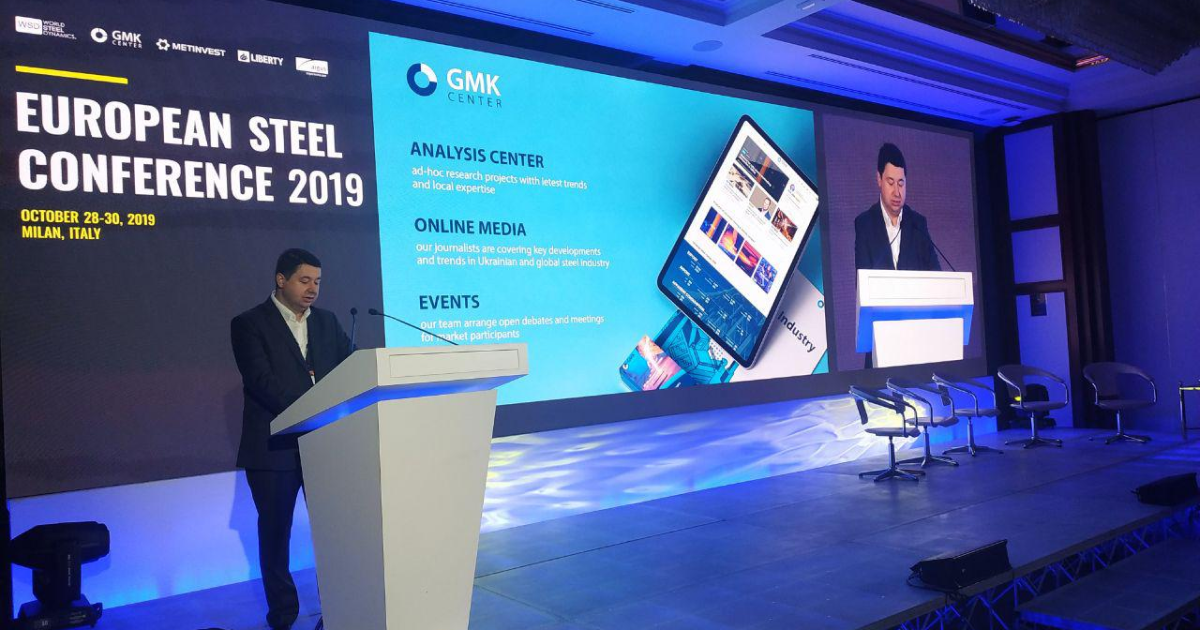 GMK Center
On the 29-30th of October conference participants will discuss development of European and world steel producers
European Steel Conference started in Milano. This conference was organized by one of the most authoritative consulting company in steel industry World Steel Dynamics together with GMK Center.
GMK Center Director Stanislav Zinchenko opened the conference presenting research "Ukrainian steel industry in figures 2019".
"This report is like the portrait of Ukrainian iron & steel industry. It gives you the real picture, which isn't connected with stereotypes. Someone may think that Ukrainian steel industry produces semi-finished products only. But we show how it is important for global production chains" – said Stanislav Zinchenko.
On the 29-30th of October conference participants will discuss development of European and world steel producers and their clients in the global context.
The key speakers of the conference are Edwin Basson, Director General (World Steel Association), Philipp Englin, CEO (World Steel Dynamics), Yuriy Ryzhenkov, CEO (Metinvest), Alan Knight, General Manager, Head of Corporate Responsibility and Sustainable Development (ArcelorMittal), Johann Prammer, Head of Strategic Environmental Management (Voestalpine), Sanjay Jayram, Executive Vice President (JSW Steel), Sanjeev Gupta, Group Chief Executive Officer (Liberty Steel Group), Sergey Markov, Director of Product Resource Planning and Marketing (Evraz), other top-managers and experts from steel industry.
Read more about the European Steel Conference In the following publications of GMK Center.
---
---