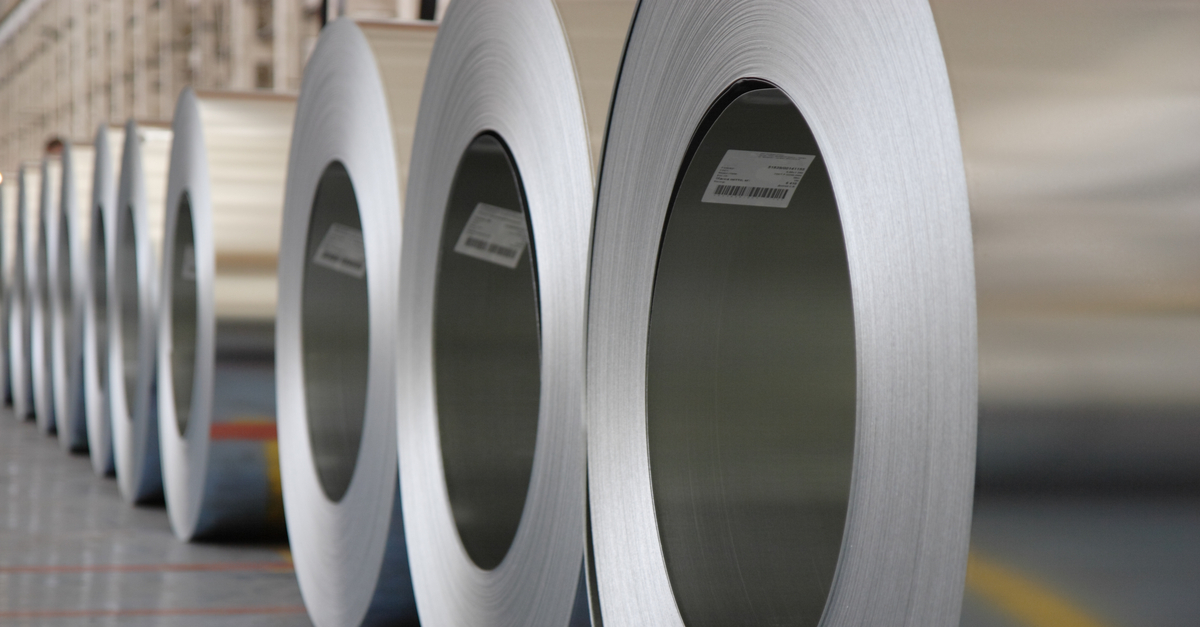 Stainless steel
The biggest drop in stainless steel production was recorded in Asia (excluding China and South Korea) – by 16.6% y/y
In the first quarter of 2023, the world production of stainless steel decreased by 5% compared to the same period in 2022 – to 13.7 million tons. Compared to the fourth quarter of 2022, the indicator decreased by 0.3%. This is evidenced by non-profit organization International Stainless Steel Forum's data.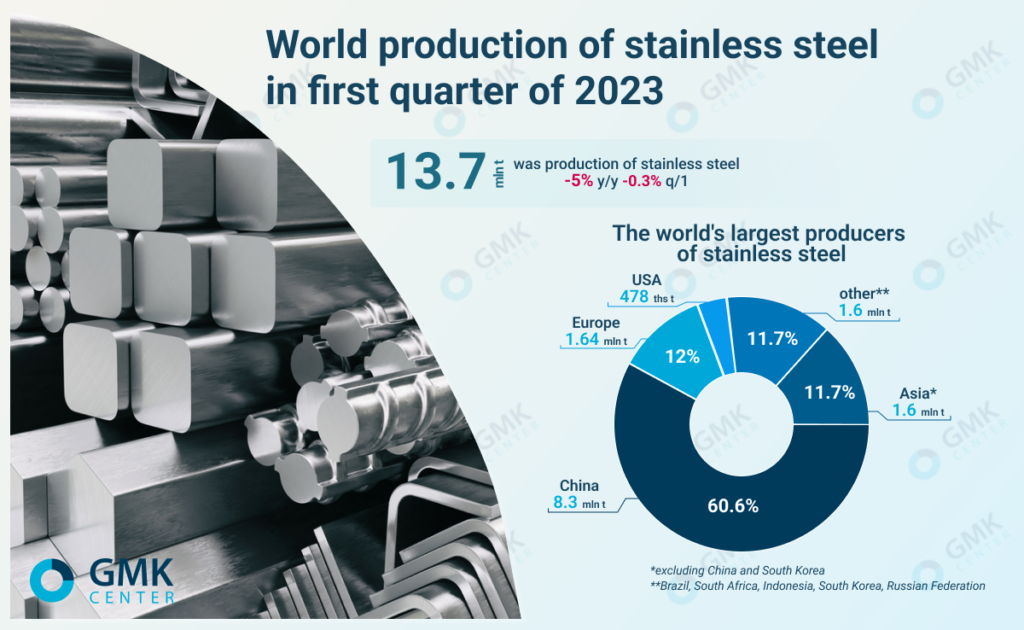 In the first quarter, Europe, including Ukraine, decreased stainless steel production by 12% compared to January-March 2022, but increased by 8.9% q/q – to 1.64 million US tons for the quarter, the indicator was reduced by 16% y/y and increased by 11.5% q/q – up to 478 thousand tons.
In Asia, excluding China and South Korea, stainless steel production decreased by 16.6% y/y in January-March and 8% q/q – up to 1.63 million tons, while China increased production by 4.1% y/y over the same period and decreased by 2.9% q/q – to 8.27 million tons.
Other countries, in particular Brazil, South Africa, Indonesia, South Korea, and the Russian Federation, reduced stainless steel output by 19.8% y/y in the first quarter and increased by 11% q/q – up to 1.65 million tons.
As GMK Center reported earlier, in 2022, world production of stainless steel fell by 5.2% compared to 2021–- to 55.3 million tons. In 2022, global growth of stainless steel productionby was expected 4% y/y – up to 58.6 million tons.
According to the MEPS forecast, global stainless steel production in 2023 will grow to 60 million tons. Stainless steel producers in China and Indonesia will make a significant contribution to the growth of the indicator.
---
---