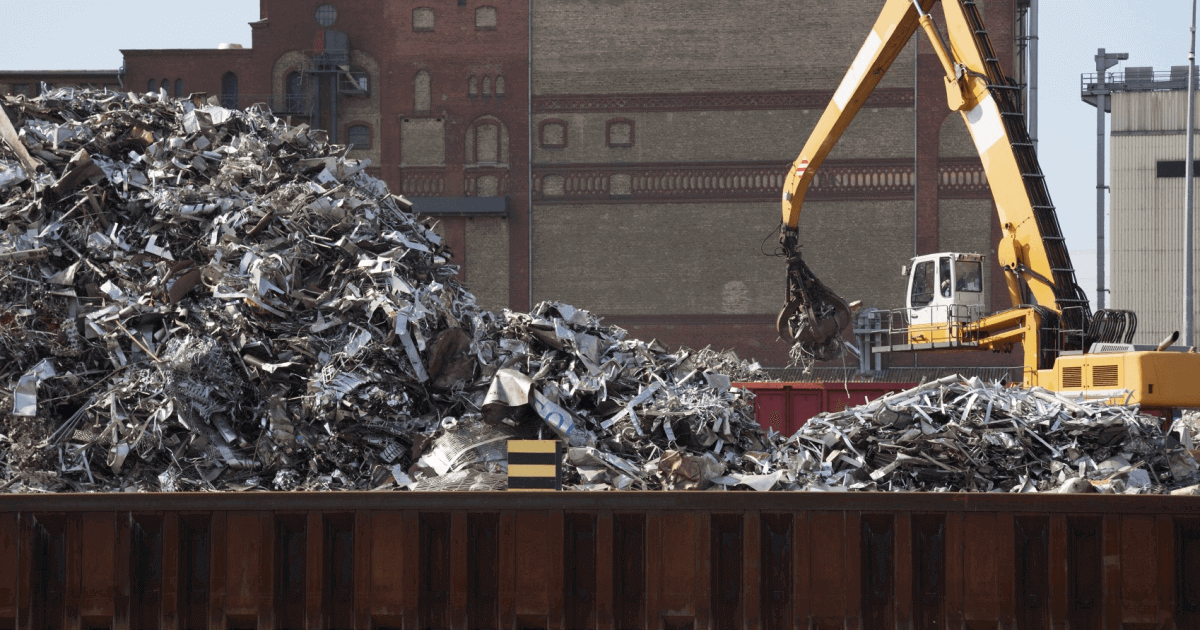 Scrap
The activity of sellers is increasing amid rising steel prices
Scrap prices continued to recover in major markets last week as consumers show interest in buying after a long period of refraining from new contracts. Activity in the Turkish market is still low, but it is enough for a small increase in prices. The Chinese market recovered amid a combination of two factors – limited scrap supply and rising steel prices. In the US, scrap prices are supported by the positive trend in the Turkish market, although the prospects for June trading are disappointing.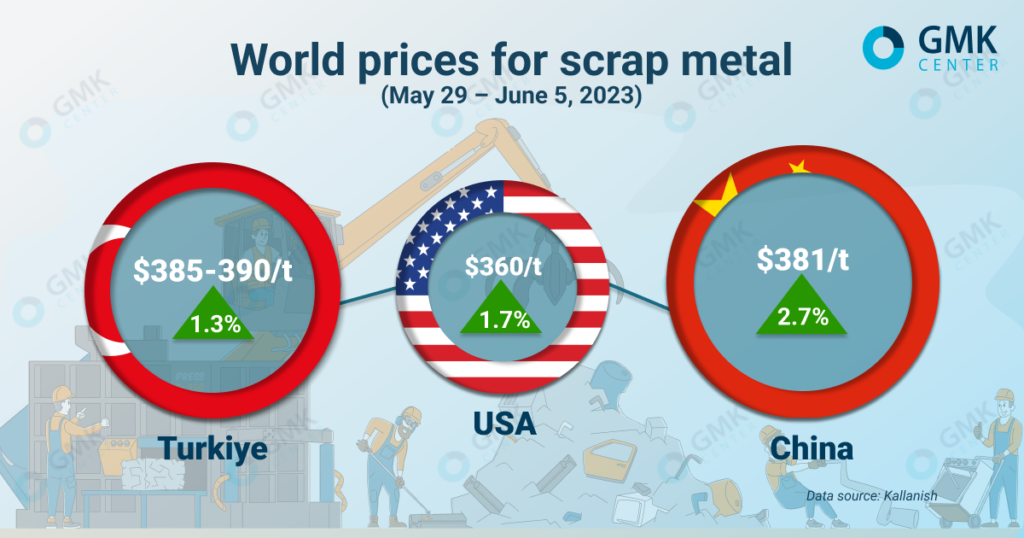 Scrap prices in Turkiye for the week of May 29 – June 5, 2023, rose by another 1.3%, or by $5/t compared to the previous week – to $385-390/t. Thus, scrap quotations in the country are increasing for the second week in a row. In general, in two weeks, the price of raw materials increased by 4%, or by $15/t.
Trade on the Turkish market picked up on the eve of the second round of presidential elections. Steelmakers started replenishing stocks and stepped up purchases of scrap amid some recovery in domestic demand for rebars.
However, price increases are modest as local consumers are still uncertain about future prospects due to the sharp depreciation of the lira against foreign currencies, economic problems and low steel sales.
According to steelmakers, there is no factor in the Turkish economy that could support the growth of scrap prices. Currently, prices are rising not because local producers are ramping up steel production, but because steel companies are forced to replenish very low supplies of raw materials. Suppliers of raw materials, in turn, report low rates of scrap collection, which does not allow them to sell large volumes at unprofitable prices.
Last week, import contracts were almost flat, while domestic trade in commodities rose as rubble from the earthquake began to be cleared in southern Turkiye. Imported raw materials have lost their appeal for steelmakers at the moment, as they are too expensive.
Some market participants expect an improvement in demand and a rise in commodity prices this week, as China's recovery provides positive signals for global steel trade. In addition, Turkiye has finally formed a new cabinet after the elections.
On the USA market scrap prices for the week of May 26 – June 2, 2023, also increased by 1.7%, or by $6/t – to $360/t. At the same time, it is expected that by June 9 they will increase to $371/t.
The increase in raw material quotes in the US is due to an improvement in the situation in the Turkish market, although domestic players expect the price of raw materials to fall during June trading due to stagnant rebar and hot-rolled coil prices and a high supply of scrap in the domestic market. The combination of these factors will determine the price trend of the market during June.
The price of scrap on Chinese market during May 29 – June 5, 2023, increased by 2.7%, or by $10.3/t – up to $381/t. Prices for raw materials rose last week amid reduced supply and rising prices on the steel market.
During the week of May 26 – June 2, 2023, the capacity utilization level of factories operating on electric arc furnaces decreased by 5 percentage points compared to a week earlier – to 45%. Average daily scrap deliveries to all steel enterprises of the country fell by 19.8% – to 393.1 thousand tons, and average daily consumption decreased by 4.36% – to 447.5 thousand tons.
Last week's scrap market supply did not meet the needs of steelmakers. This is because the sharp drop in prices in the previous week forced sellers to cut back on raw material collections, resulting in undersupply when demand rebounded sharply. In addition, the recovery in demand provokes traders to limit supply in order to obtain the highest profits from sales. However, demand from steel mills operating on electric arc furnaces continues to fall, as such mills are still experiencing production losses.
The imported scrap market in China is stagnating. Offers from foreign suppliers are still too high for local steel producers.
As GMK Center reported earlier, Ukraine in January-April 2023 increased the export of scrap by 7.9 times per year – up to 56.4 thousand tons. Scrap production decreased by 40.8% y/y – to 366.6 thousand tons. Scrap supplies to Ukrainian steel plants decreased by 49.8% y/y – to 292.8 thousand tons.
---
---