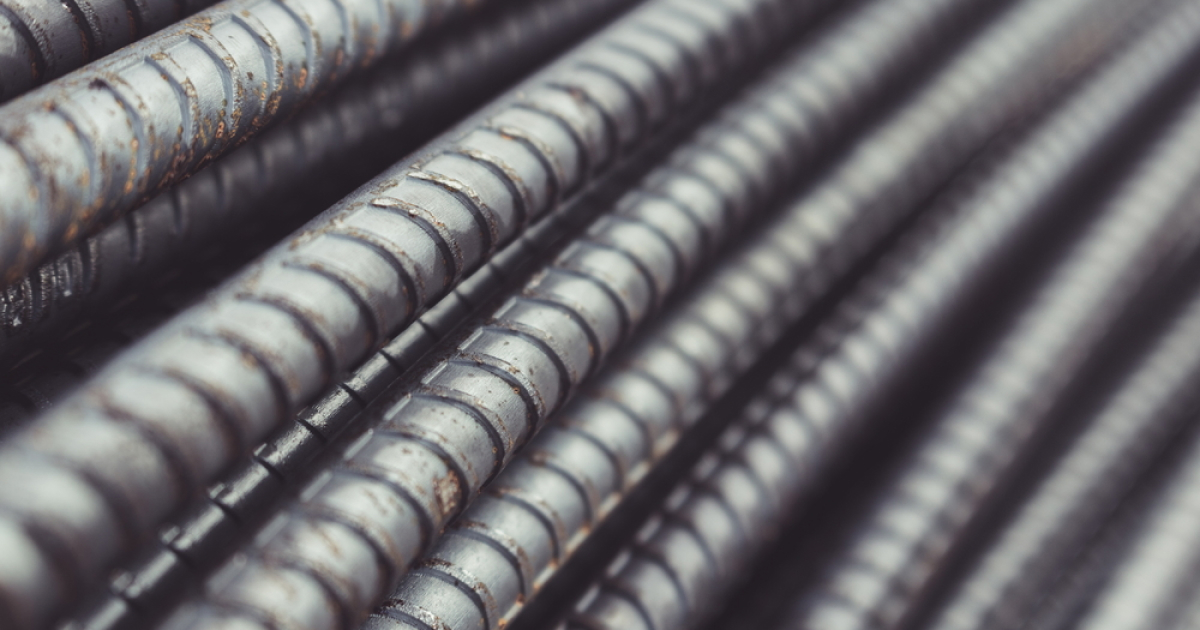 Rebar
Markets is in anticipation of the beginning of the autumn construction season, maintaining low levels of sales
Global rebar prices were mostly stable last week. Markets froze in anticipation of the beginning of the autumn construction season, maintaining low levels of sales.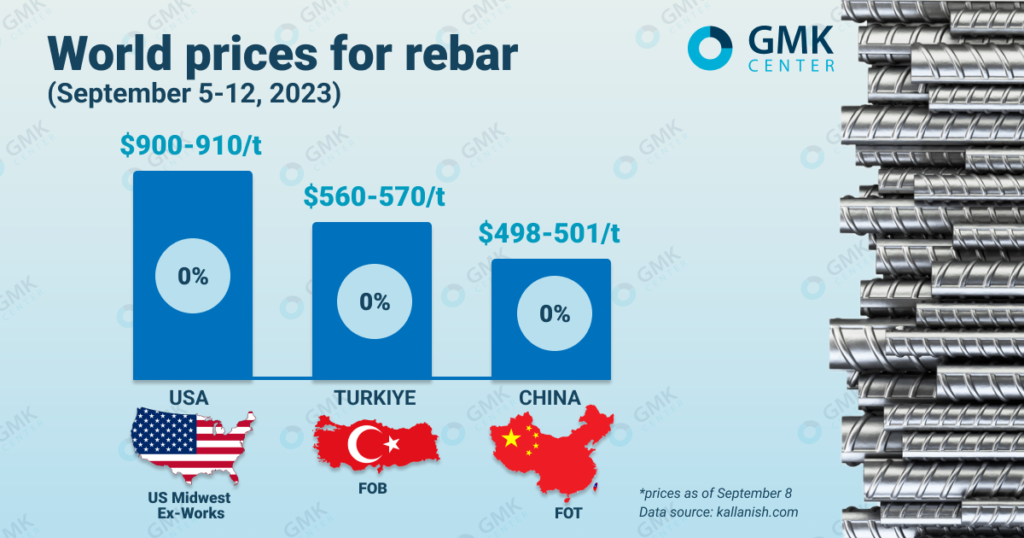 Prices for rebar in Turkiye for the week of September 5-12, 2023, remained stable compared to the previous week – at the level of $560-570/t FOB. At the same time, during the week, the lower limit of prices dropped to $555/t. In general, since the beginning of September, the Turkish rebar market has seen a gradual decline in product prices after some recovery in August.
Quotations of Turkish rebar have a downward trend, as the demand for products in both the domestic and export markets is very weak. Buyers expect further price reductions, while scrap prices remain stable.
Export orders are currently rather sluggish. The main buyer is Israel, but the demand from local consumers is decreasing and does not meet the expectations of producers. African and Yemeni buyers have suspended purchases of Turkish rebar in anticipation of lower prices, buying only emergency volumes. Sales to the EU remain insufficient despite the end of the holiday period. Import quotas for deliveries of Turkish rebar and wire rods to the EU remain unexpired.
Insufficient demand is putting pressure on rebar prices in Turkiye, putting Turkish steelmakers' margins at risk as scrap suppliers hold firm and have no plans to cut prices amid weak raw material collections.
On the USA market rebar is holding steady at $900-910/t (US Midwest Ex-Works) for the fourth consecutive week. Market participants note that consumer activity is beginning to recover, but prices have remained unchanged since mid-August.
Distributors indicate that orders for rebar are declining ahead of the fall construction season, which may indicate that many contractors secured the steel they need before the end of the year during the summer.
In China rebar prices during September 1-8 this year were also stable for the second week in a row after a slight increase at the end of August – at the level of $498-501/t FOT. Demand for rebars in China is improving amid rising property sales thanks to stimulus policies.
Recently, the Chinese government announced the easing of restrictions on real estate purchases and loans in major cities. This led to a rapid recovery in real estate trading, which in turn boosted investor confidence and improved the outlook for the steel market.
In addition, according to data from the China Steel Association, steel production fell at the end of August and inventories of steel products began to decline. This indicates a decrease in supply pressure on the market and a possible increase in prices for rebar in the short term.
As GMK Center reported earlier, Ukraine during January-July 2023 shipped for export 280.5 thousand tons of long rolled steel for $227.3 million. Revenue from the sale of products abroad decreased by 50.4% compared to the same period last year, and export volumes decreased by 39.9%.
---
---