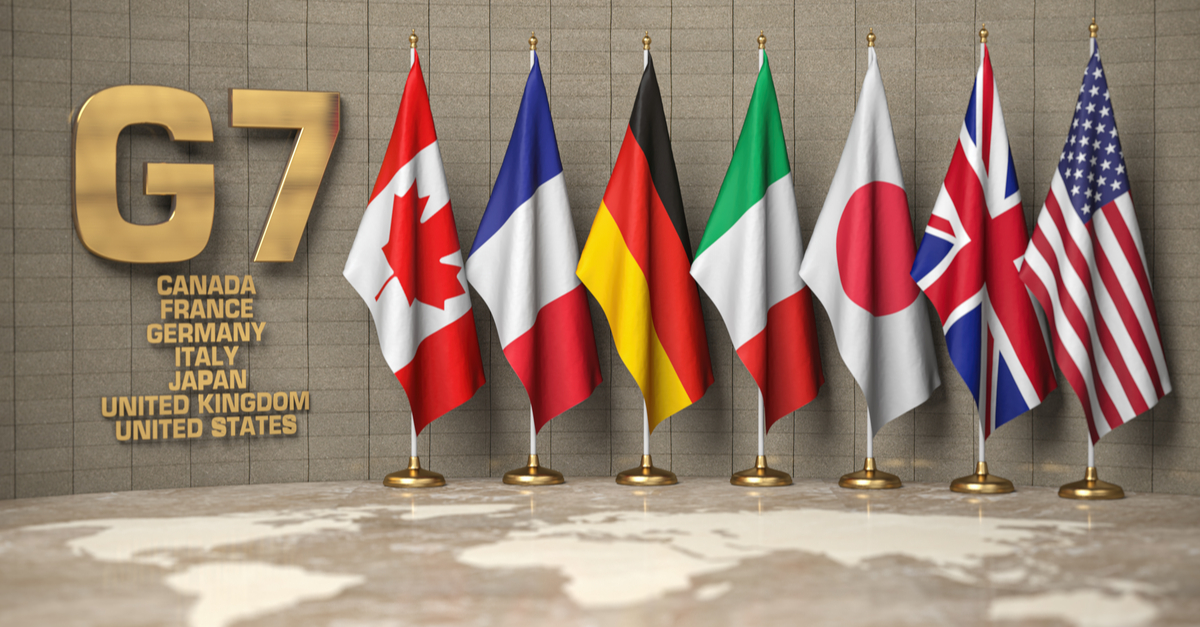 (с) shutterstock
G7 finance ministers said they to stand by Ukraine throughout the war and beyond and are prepared to do more as needed
The G7 finance ministers agreed to provide $18.4 billion in aid to Ukraine to support a state budget in the coming months and said they were ready to support Kyiv throughout the war with Russia and do more if needed, Reuters reported.
"In 2022, we have mobilised $18.4 billion of budget support, including $9.2 billion of recent commitments," the draft communiqué said.
In the draft, the G7 welcomed the European Commission's proposal on Wednesday to lend 9 billion euros to Ukraine and noted that the European Bank for Reconstruction and Development and the International Financial Corporation planned support worth $3.4 billion.
Earlier, European Commission President Ursula von der Leyen announced her intention to provide Ukraine with new macro-financial assistance of up to €9 billion in 2022. According to her, these funds will be allocated in the short term for "existing needs to support the government, state budget".
GMK Center also reported that the G7 member states want to initiate financial support to Ukraine for €30 billion by the end of the year. At the same time, they agreed to toughen sanctions against Russia and, thus, Russia's economic and political isolation, as well as to continue arms supplies to Ukraine.
---
---