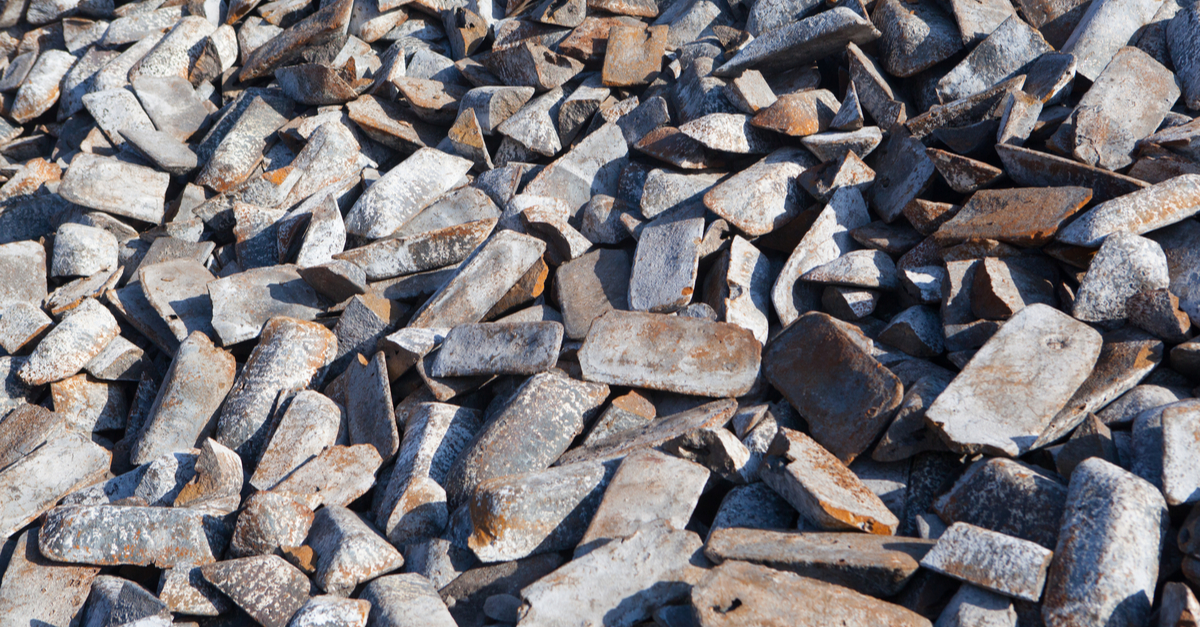 Pig iron
Supplies of Ukrainian raw materials to the EU decreased by 85.2% m/m, while imports from Russia remained at a high level
In April 2023, the European Union sharply reduced the import of pig iron from Ukraine by 85.2% compared to March 2023 – to 5.14 thousand tons. Compared to April 2022, supplies of Ukrainian raw materials to the EU fell by 39.4%. This is evidenced by Eurostat's data.
The costs of European consumers for the import of pig iron from Ukraine in April amounted to €2.34 million. This is 86.1% less than in March, and 58.8% less than in April 2022. Poland imported the main volume of products – 3.35 thousand tons (-67.2% m/m; -56.6% y/y) for €1.64 million (-66.9% m/m; -68.8% y/y). Another 1,000 tons of pig iron was shipped to Romania and 0.7,000 tons to Slovakia.
In January-April 2023, the EU reduced pig iron imports from Ukraine by 28.1% compared to the same period in 2022 – to 98.72 thousand tons. Import costs decreased by 35.4% y/y – to €45.89 million
The largest importers of Ukrainian-made pig iron among the EU countries in January-April 2023 were:
Italy – 38.24 thousand tons (-54.8% compared to January-March 2022);
Poland – 26.15 thousand tons (-17.6% y/y);
Spain – 21.31 thousand tons (+40.6% y/y);
Belgium – 6.73 thousand tons (+22.6 times y/y).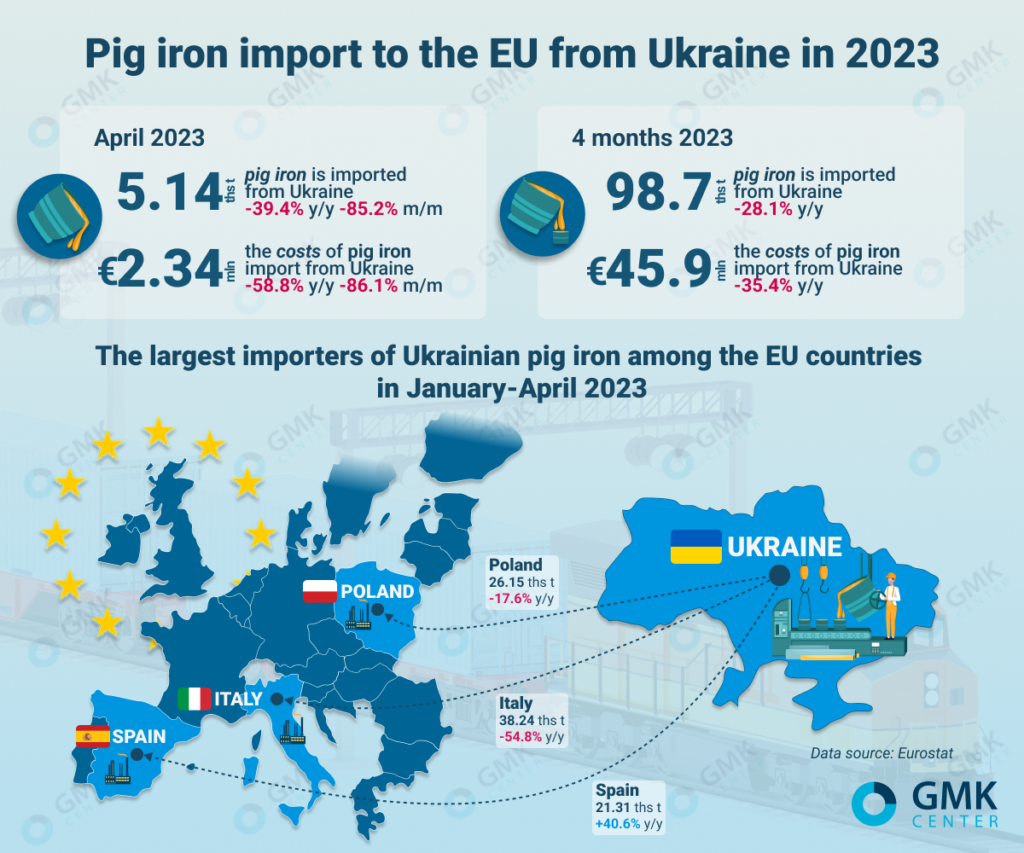 At the same time, Russia shipped 48,900 tons of pig iron to the EU in April, which is only 2% less compared to the previous month, and 70% less by April 2022. In the four months of 2023, European consumers bought 351.2 thousand tons (-25% y/y) of Russian-made iron for €145.8 million (-42% y/y).
Most of such products were shipped to Italy in January-April – 206.2 thousand tons (40.8 thousand tons in April), and Poland – 23.4 thousand tons (8.15 thousand tons). Latvia consumed 21,000 tons of pig iron from the Russian Federation in four months, while in April such products were not delivered to the country.
As GMK Center reported earlier, Ukraine in April 2023 increased pig iron producrion by 16.7% compared to March 2023, and by 87.6% compared to April 2022 – to 544,000 tons. In four months, steelmakers produced 1.75 million tons of pig iron, which is 54% less y/y.
Export of Ukrainian pig iron for April amounted to 84.3 thousand tons, which is 38.6% less compared to March, 7.9% more compared to April 2022. In January-April 2023, Ukraine exported 533.84 thousand tons (+18.3% y/y).
---
---