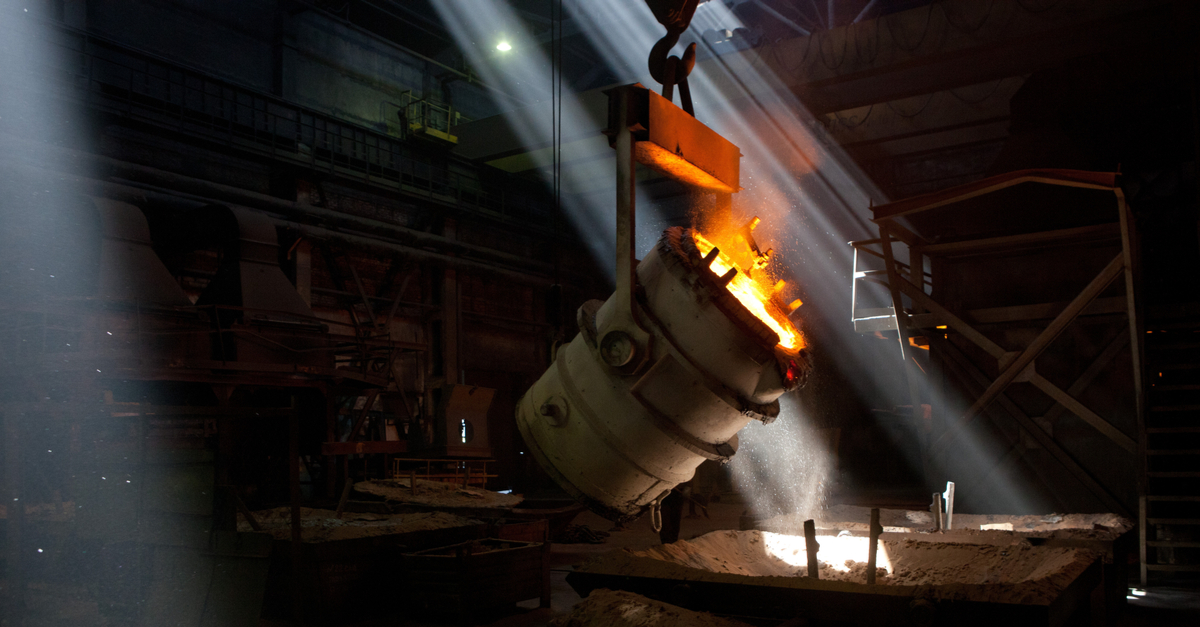 (с) shutterstock
Due to weak demand, iron and steel companies are forced to cut production
A number of European steel companies have decided to reduce production due to weak demand for steel. Eurometal writes about it with the reference to S&P Global Platts.
Car manufacturers have consumed less steel because of lower production rates caused by a shortage of components. Other end-users, including the white goods segment, were also reported to show lower demand for steel.
Most European roll producers have been operating at reduced capacity in recent weeks and have planned longer summer maintenance works in an attempt to balance supply with reduced demand.
European distributors have sufficient stocks and, as a result, avoid restocking. A negative price trend in the EU flat steel market contributed to a wait-and-see approach among buyers.
In the short term, production cuts should maintain price stability, and production may increase if restocking begins.
Thus, the following enterprises were stopped in Europe:
Germany
ArcelorMittal's Eisenhuettenstadt plant
Since August 1, it has been operating with reduced capacity due to low demand. ArcelorMittal has seen a sharp drop in demand for rolled products. The slab line are continuing to operate as normal, due to normal demand for slabs.
In 2021, the plant in Eisenhüttenstadt produced 1.6 million tons of flat steel.
ArcelorMittal previously shut blast furnace 5A at Eisenhuettenstadt on May 20 to replace internal cooling plates, but started ramping it up July 7.
Salzgitter
The launch of the Salzgitter blast furnace has been postponed. It has been idle since 2019 due to reduced demand and sufficient semi-finished supply from other sites. Blast furnace C has a capacity of 600 thousand tons per year. Salzgitter's total crude steel output exceeds 7 million tons per year.
Italy
Arvedi
Stopped production at its plant, including its melt steel shop and rolling mills. Emergency Action Facility (EAF) No.1 has a capacity of 1.4 million tons per year of steel, and furnace No.2 has an expanded capacity of 2.6 million tons per year.
Acciaierie d'Italia
Production at blast furnace No. 2 with a capacity of 2 million tons per year has been temporarily suspended from July 11 for about a month-and-a-half. In early August, the Acciaierie d'Italia temporarily idled a second blast furnace.
Market participants named high production costs (particularly for energy), limited demand and failed attempts to increase coil prices to the targeted level as the likely reasons for the move.
Marcegaglia
All production was closed for four to five weeks over the regular two to three weeks to realign availability with currently minimal demand. The company's steel output in 2022 is likely be in line with the overall decrease in demand, with volumes down 3%-5% year o year.
France
ArcelorMittal Dunkerque
On July 12, the blast furnace with a capacity of 1.5 million tons was stopped after the cessation of work. The reason is the weak market situation. An expected date for the restart of the furnace has not yet been announced.
NLMK Strasbourg
The galvanizing line has been closed since the beginning of July for the relining. The production capacity of the NLMK plant in Strasbourg is 400 thousand tons of hot-dip galvanizing (HDG) per year.
Czech
Factory Liberty Ostrava
The plant temporarily idled its blast furnace No. 2 to carry out a $9.7 million repair and upgrade program. Maintenance will be carried out to increase the stability and reliability of the furnace and reduce the inventory.
The maintenance work includes extensive repairs of the coolers and steel structures, as well as an upgrade to the furnace top, including the detection system.
Blast Furnace No. 3 and the plant's rolling mills continue to produce to serve customers.
The BF2 was previously idled in April 2020 for four months due to COVID-19, cutting production by 20%, meaning the current shutdown could continue for at least the same period of time, if not longer.
Serbia
HBIS
One of the two blast furnaces was closed until the end of July due to declining demand in the global steel market. The maximum productivity of blast furnace No. 1 is 900 thousand tons per year. The furnace was previously restarted in August 2021 after HBIS Serbia shut it down in July 2020 because of unfavorable market conditions caused by the coronavirus pandemic.
Slovakia
US Steel Kosice
One of the three blast furnaces  idled in an attempt to balance supply with low demand and to keep prices from dropping further. The company denied this on June 27.
Ukraine
Metinvest
Since July 1, the work of the Ingulets and Southern mining and processing plants has been suspended, and since mid-July, work at the Northern mining and processing plant was stopped. The Central mining and processing plant (CGOK) will continue continue to operate at reduced capacity.
The company switches to using one blast furnace at its Kametstal steel plant in Kamianske.
---
---