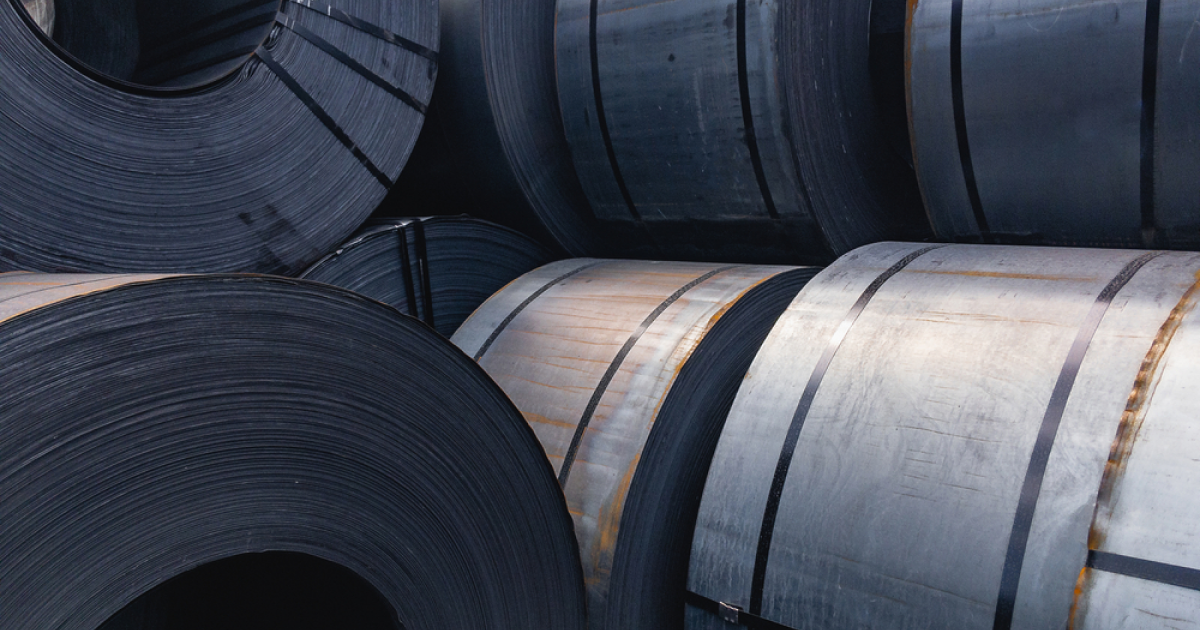 HRC
The increase in European prices will not help exports from Turkiye yet
Higher hot-rolled coil (HRC) prices and expectations for January 2023 sales from EU producers are unlikely to boost Turkish export opportunities early next year. Argus.Media reports about it.
India is likely to dominate the HRC import market in the short term.
High production costs, low availability of scrap and a smaller selection of suppliers of slabs, as well as high energy prices do not allow Turkish producers to fully compete on the European market.
The share of hot-rolled coils of Turkish origin in the total volume of imports into the EU for 10 months of 2022 was 14%. At the current rate, imports of HRC from Turkiye into the European Union, taking into account protective quotas, in November-December 2022, according to Agrus estimates, may amount to only about 100,000 tons. This volume is likely to be even lower, given the lack of reports of agreements on the market .
The competitiveness of Turkish producers in Europe began to decline even before the country's factories faced high production costs. Before the introduction of export customs tariffs by the Indian government in May 2022, India was the price setter, then for about six months, Japan was considered the benchmark for import prices.
Market participants expect that after the abolition of export customs tariffs in November this year, India will regain its leading position in the European HRC import market. Since the end of November, new offers and deals have already been announced.
Even if European HRC producers reach their target prices in early 2023, Turkish offers will still not work in the short term. This will only happen if the European HRC market is firmly established at €700/t with delivery to southern Europe and Turkish sellers are willing to offer significant discounts, but this is not possible for all Turkish mills.
Meanwhile, hot-rolled coil prices on the European market rose late last week due to increased supply. European steel mills at the beginning of 2023 predict an increase in demand and hope for deals at higher prices due to reduced supplies, writes Fastmarkets.
Producers in northern Europe gradually raised their January 2023 HRC offers above €700/t EXW, compared to €650-680/t in December. Although the agreements at increased prices have not yet been concluded, steel mills are positive as they have good order books. In addition, production cuts during the third and fourth quarters of 2022 and potential growth in end-user demand are contributing to the market.
Italian factories are mostly closed for the Christmas holidays. Their return to work is expected no earlier than January 9. Currently, the prices of Italian steel mills for the beginning of 2023 are around €670-680/t EXW.
Foreign suppliers mostly did not offer rolls to Europe in the pre-holiday period. However, there was talk of importing HRC from Southeast Asia at a price of €630-640/t CFR Italy, although European buyers consider this price too high. An offer of hot-rolled coil of Indian origin was also reported in Italy at a price of €620/t.
As GMK Center reported earlier, the European steel producers had the intention at the beginning of December to raise domestic prices for hot-rolled coil, as demand growth was expected in the first quarter of 2023. However, the forecasts were not unambiguous. Some market sources said that the need to replenish stocks against the background of reduced production and high energy costs will cause prices to rise. Others see this as unlikely, as end-user demand will continue to be below normal.
---
---