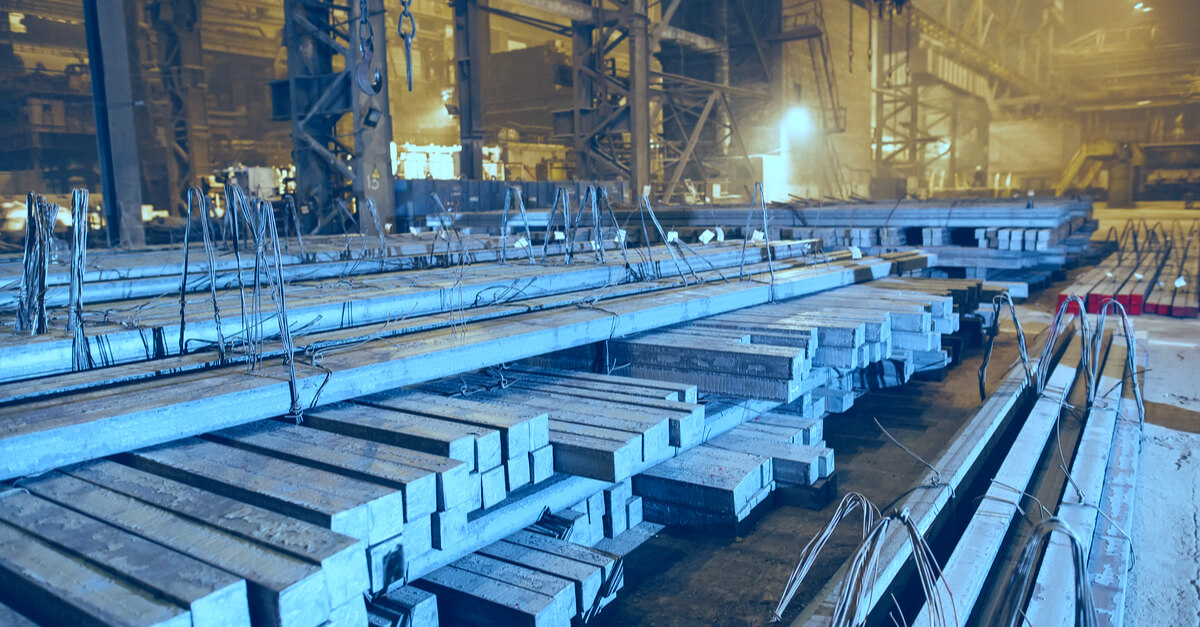 Semi-finished products
In June, deliveries of Ukrainian semi-finished products to the EU countries fell by 26% m/m and grew by 26.7% y/y
In January-June 2023, the European Union reduced the import of semi-finished products from Ukraine by 31.3% compared to the same period in 2022 – to 511.6 thousand tons. Imports of products in monetary terms decreased by 42.3% y/y – up to €280.2 million. This is evidenced by the data Eurostat.
The largest importers of Ukrainian-made semi-finished products among the EU countries in January-June 2023 were:
Poland – 205 thousand tons (+ 95.1% compared to January-June 2022);
Bulgaria – 184.2 thousand tons (-24.8% y/y);
Italy – 40.96 thousand tons (-87% y/y).
In June of this year, the EU countries reduced the import of semi-finished products from Ukraine by 26% compared to May, to 85.31 thousand tons. Compared to June 2022, the supply of Ukrainian products to European consumers increased by 26.7%. Import spending by European steelmakers amounted to €44.33 million, down 31.5% compared to May and down 10.5% through June 2022.
According to the results of June 2023, Poland consumed 24.1 thousand tons of Ukrainian semi-finished products, which is 44.1% less compared to May and 31.6% more y/y. Bulgaria increased imports of semi-finished products from Ukraine by 15% m/m in June, and 38.4% y/y. – up to 51.9 thousand tons. Italy consumed 4.1 thousand products from Ukraine over the month (-40.1% m/m).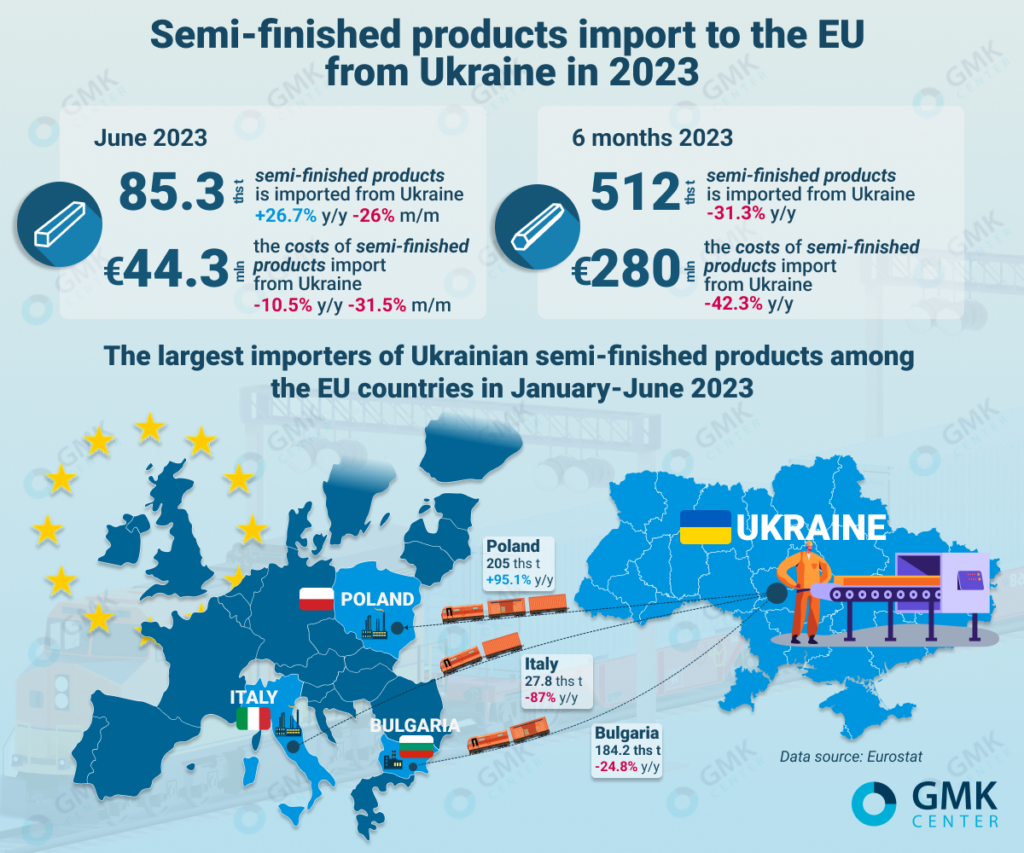 As GMK Center reported, according to the results of January-June 2023, Ukrainian metallurgical companies exported 549.5 thousand tons of semi-finished products by $298.71 million. Export volumes of slabs and billets decreased by 61.5% y/y, while revenue from shipments decreased by 66.8% y/y.
In May, product exports decreased by 33.1% compared to the previous month and by 44% by June 2022, to 101.51 thousand tons.
The low volumes of production of Ukrainian steelmakers are connected with logistical problems, the unfavorable situation of the world market, as well as with the destruction due to hostilities of the two largest steel enterprises of Ukraine – Azovstal and Ilyich Iron and Steel Works in Mariupol.
---
---