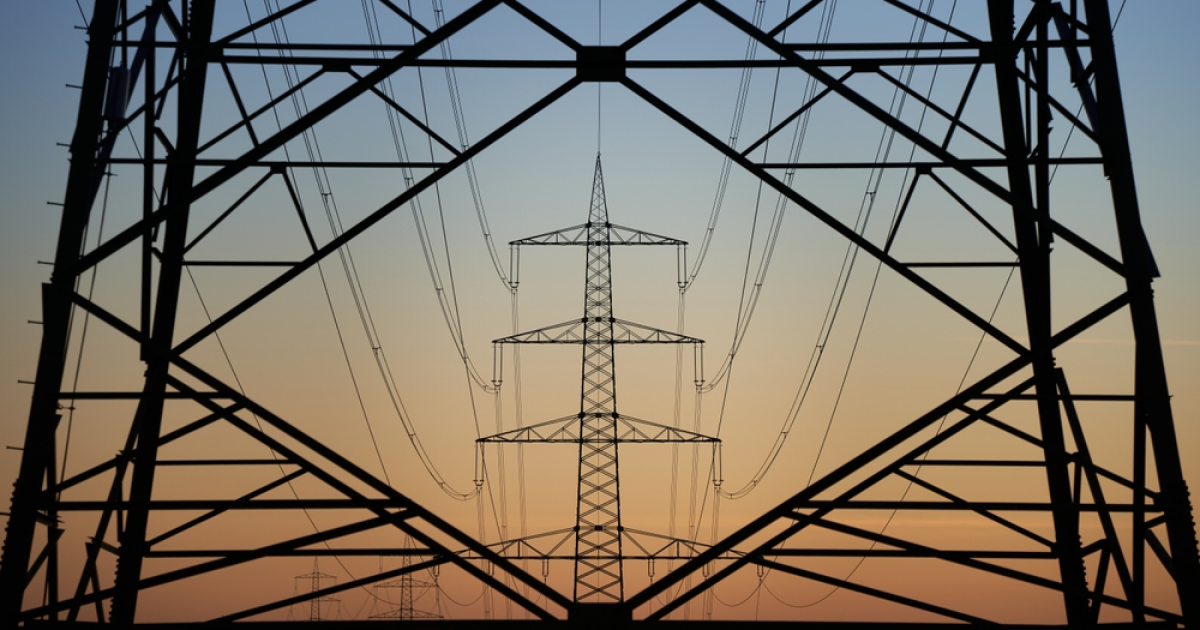 Electricity
The reason was fluctuations in renewable energy production and gas prices
In the EU, monthly average day-ahead wholesale prices rose significantly in June compared to the previous month. According to Ember, they were:
Italy – €105.4/MWh (-0.24% m/m);
France – €91.3/MWh (+17.8%);
Germany – €94.8/MWh (+16.1%);
Spain – €93/MWh (+25.4%);
Belgium – €93.1/MWh (+16.3%).
In the UK, according to Nordpool, the average monthly day-ahead spot price in June was €98.1/MWh.
Situation in June
According to AleaSoft Energy Forecasting analysis, in June, European electricity prices grew for three weeks in a row. They fell in the last week of the month, helped by increased wind power production.
In general, the average electricity price in major European countries (Spain, Germany, France, UK and Italy) in June was about €96.51/MWh, in Spain – just over €93.02/MWh. Price increases were driven by the generation mix, fluctuations in gas prices and carbon emissions, and renewable energy production volumes.
Particularly, Spain, according to ASE Group, experienced a shortage of wind energy in June. Therefore, gas-fired combined cycle plants increased electricity production by 43.17% in the month. Their share in the total amounted to 20%, which, together with more expensive gas, led to an increase in prices. In addition, the Spanish nuclear fleet did not operate at full capacity due to the planned shutdown of two stations.
In Germany, Spain and France, prices collapsed during the hours of solar activity. Improved nuclear power generation in France has led to increased electricity exports to neighboring countries, allowing prices to converge during off-peak hours. In Spain, Germany and the Netherlands, solar generation accounted for just over 40% of the mix during the central hours of the day. They reduced their need to import French electricity and occasionally exported it to the French market.
As for the first half of the year, the average electricity prices in Europe, notes AleaSoft Energy Forecasting fell to the lowest levels since the second half of 2021. This was facilitated by declining gas prices and demand for electricity in some markets, and growth in renewable energy production (solar and wind) in most countries.
The January-June 2023 average price remained below 115/MWh in most European markets. The exceptions were the UK and Italy, which averaged €123.15/MWh and €136.10/MWh respectively.
Negative prices
It is common for the European market to have negative pricing for electricity at certain hours, writes Bloomberg. This is mainly related to the production of solar energy. Europe is aiming to build more cheap solar power plants to reduce the demand for fossil fuels. The EU has now set a target of 42.5% of its energy coming from renewable sources by 2030.
Negative electricity prices are more common on weekends when average energy consumption is usually lower. So, for example, on July 1 in the Spanish market there were two hours with zero price, on July 2 – seven. Two hours with negative prices on July 1 were observed in the French market.
Gas
The filling rate of gas storage facilities in the EU countries, according to the AGSI platform, as of July 1, 2023, in the EU as a whole was more than 77%. According to S&P Global, inventories could peak well before winter, and market players will find it difficult to find a place for gas in Europe at the end of the second quarter. However, any disruptions in Norway (now Europe's largest gas supplier) and potential high demand for LNG in Asia could keep the market taut. The downtime for maintenance at key gas processing plants in Norway was longer than expected and was one of the factors behind the increase in gas prices in the European market in June.
However, the occupancy of EU storage facilities is already significantly higher than in previous years. As of the end of June 2022, they were filled by 58%, in the same period of 2021 – by 48%. Now the occupancy is almost the same as it was in 2020. Then, by the end of June, this figure was 80% amid falling demand due to the pandemic. This prompted European traders to use Ukrainian capacity to store excess gas.
---
---